Vacation Resorts International is the biggest independently owned end-to-end management provider in North America. Offering condo-like residential vacations to travelers and management services to companies, VRI is an important part of the timeshare industry. Let's discuss what is so special about Vacation Resorts International and why people trust the VRI brand.
About VRI
Vacation Resorts International, AKA VRI, has provided professional management to timeshare resorts for over three decades. The goal of their management is to innovate the timeshare industry and enhance vacation experiences. Therefore, by focusing on cost efficiency and exemplary service, VRI has assisted many resorts in becoming highly sought-after properties. They have a motto of "Perfecting the Art of Hospitality," so VRI strives to provide the best customer service through one-on-one communications with guests. The Lake Forest, California-based company provides financial services, bookkeeping, reservations, and risk management to businesses.
Capital Vacations Acquires VRI Americas
In May 2022, it was announced that Capital Vacations will acquire VRI Americas. Jason Shroff, CEO of Capital Vacations, said, "we are excited to partner with the VRIA team to further enhance the services and vacation products it offers to its valuable owners and resorts." As of August 2022, six VRI Americas resorts will be available to Capital owners. These resorts are Maui Schooner Resort in Maui, HI; Kahana Falls in Maui, HI; Desert Breezes Resort in Palm Desert, CA; Carriage Place in Branson, MO; Surrey Townhomes in Branson, MO; and Petit Crest Villas in Marble Hill, Georgia. This expanded portfolio will benefit Capital Vacations owners, who will now be able to book vacations at those six resorts. We will update this blog when further information about this acquisition is announced.
Vacation Resorts International Properties
Vacation Resorts International manages over 120 timeshares resorts around the country, where you can find VRI's top-notch service. You can expect the finest amenities and accommodations at these resorts. With resorts from Hawaii to New York and everywhere in between, there is somewhere for everyone's vacation preferences. These resort's villas feature the comforts of home, such as full kitchens, in-unit laundry, separate living and dining areas, and more. Depending on the resort, you can also find amenities like heated pools, fitness centers, on-site restaurants, and planned activities.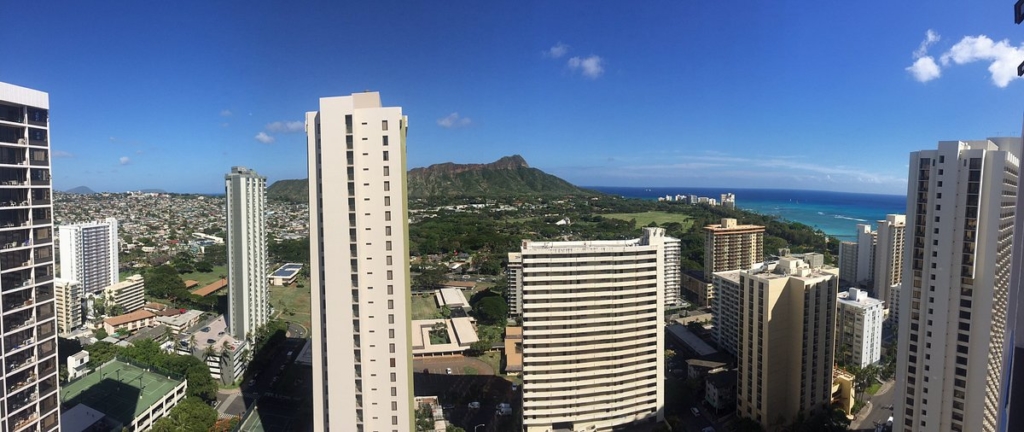 If you want to spend a week in a tropical paradise, head to VRI's Sweetwater at Waikiki resort. A week at this Honolulu resort will be full of golden beaches, Hawaiian traditions, hiking, and mai tais. For a mountain retreat, head to Aspen at Streamside and experience the adventures the Rockies have to offer. Vail is an incredible city to visit year-round but shines in winter as America's most-visited ski resort. For a vacation filled with magic, VRI's Vacation Villas at Fantasy World is the perfect spot for you. This resort is just three miles from Orlando's Walt Disney World, so an unforgettable family experience is just a short shuttle ride away.
VRI Ownership Perks
There are benefits to owning a Vacation Resorts International managed timeshare, and VRI wants to make ownership special. VRI offers internal vacation exchange through their program, Trading Places. They also have a Last-Minute Getaway program. This allows owners to get discounted stays at VRI resorts within the 15-day "Vacation Tyme" window. Owners are also given Resorts-to-Ports cruise options, as well as exclusive discounts on rental reservations. Plus, VRI owners have access to external vacation exchange networks.
Trading Places International and Classic
VRI gives owners a free exchange platform known as Trading Places Classic. Being a member is free, and you can choose from hundreds of resorts in the most sought-after destinations. There is a small exchange fee to use this program. Moreover, members can exchange their VRI timeshare for family and friends with Free Guest Certificates.
Exchange on RCI and Interval International
Most brands are only RCI or Interval International affiliates but usually not both! Vacation Resorts International allows owners to become members of either vacation exchange platform. This is because VRI manages many different independent resorts that each choose which network they affiliate with. The benefits of vacation exchange on either trading network are insurmountable. With vacation exchange, VRI owners can travel the world with ease!
Bonus Time
Add a day or two to your week at your VRI resort at a greatly reduced rate during your reservation. You can reserve Bonus Time at a maximum of 21-45 days in advance or right down to the day of check-in. Call your resort of VRI Reservations directly to reserve Bonus Time during your next vacation.
Vacation Tyme
Go on the perfect getaway at an incredible discount with Vacation Tyme. As a VRI member, you're not restricted to visiting only VRI timeshares. Request a reservation within the 15-day Vacation Tyme window to go somewhere new and save!
How Much Do Vacation Resorts International Timeshares Cost?
The cost of a VRI timeshare depends on where you purchase it from. Of course, if you shop the timeshare resale market, you have the possibility of saving hundreds or thousands of dollars. Owning a timeshare can be a more cost-effective way to vacation than buying hotel rooms yearly.
If there is a Vacation Resorts International timeshare that interests you, then contact us! Our team of licensed real estate agents will assist you in getting the best price. We can help you take the timeshare vacation of your dreams, so contact us at (407) 465-5188 or at team@fidelityresales.com to begin!