Ski trips are a lot of fun, but they're not always easy on the wallet. Between travel costs, lift tickets, resort prices, and more, there are a lot of fees that add up. However, there's one way you can cut costs, and it's not what most people would expect. Instead of skiing in the U.S., take a trip to Europe. Yes, really, skiing in Europe is actually cheaper than doing so in America. While you will have to pay more in plane tickets to reach your destination, the actual cost of skiing is cheaper in exchange. Plus, you'll have a chance to experience the culture of a completely different country. You might be wondering what some of the best ski resorts in Europe are. No worries, we've got you covered! Here are four ski resorts in Europe for an unforgettable Winter getaway.
An Overview of 4 Ski Resorts in Europe
Val d'Isere – France
Cortina d'Ampezzo – Italy
Solden – Austria
Leysin Parc – Switzerland
Val d'Isere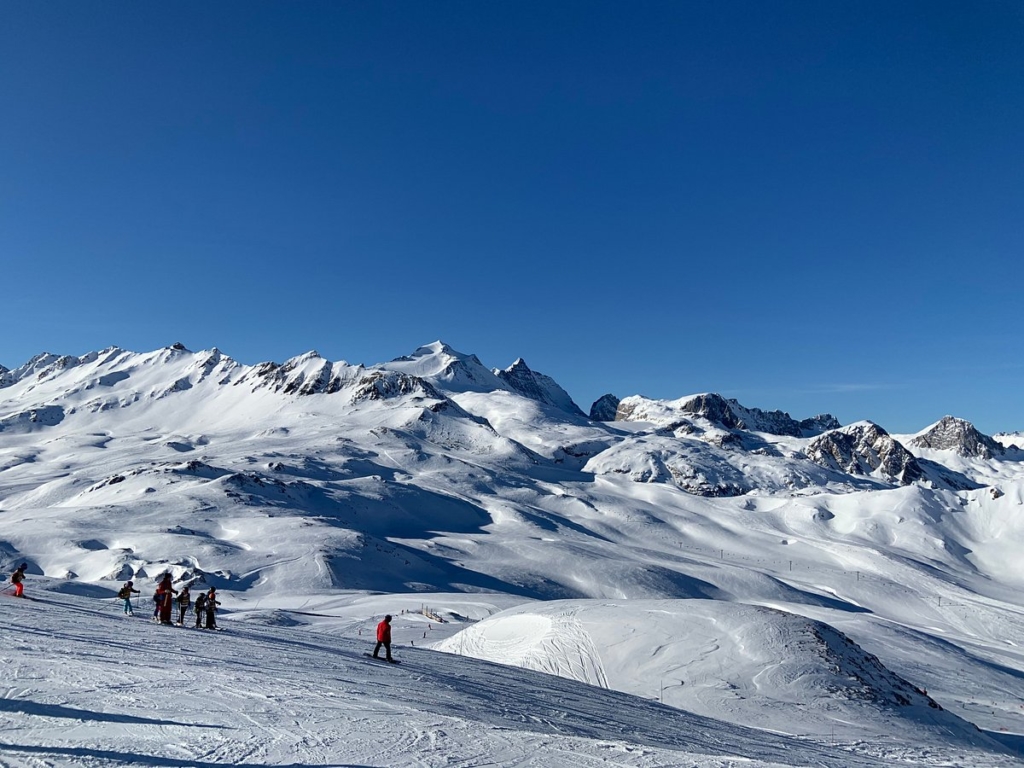 Located just shy of the border between France and Italy is the renowned Val d'Isere. This ski resort in Europe boasts over 300 km of slopes, so you'll have plenty of thrills to enjoy. Specifically, the resort has 164 slopes and 72 ski lifts to get you where you're going. Ski lessons are also available here, so beginners can get in on the fun. Val d'Isere also enjoys a reputation for having Europe's most reliable snow cover, so while U.S. resorts may occasionally have a bad time, you won't have to worry about that here. If you'd like something a bit more slow-paced, Val d'Isere has a few ski tours where you can explore the mountain instead of racing down it. When you're ready to take a break from adventure, the slopes are dotted with family-owned restaurants. You'll be able to enjoy a taste of France on the mountain!
Cortina d'Ampezzo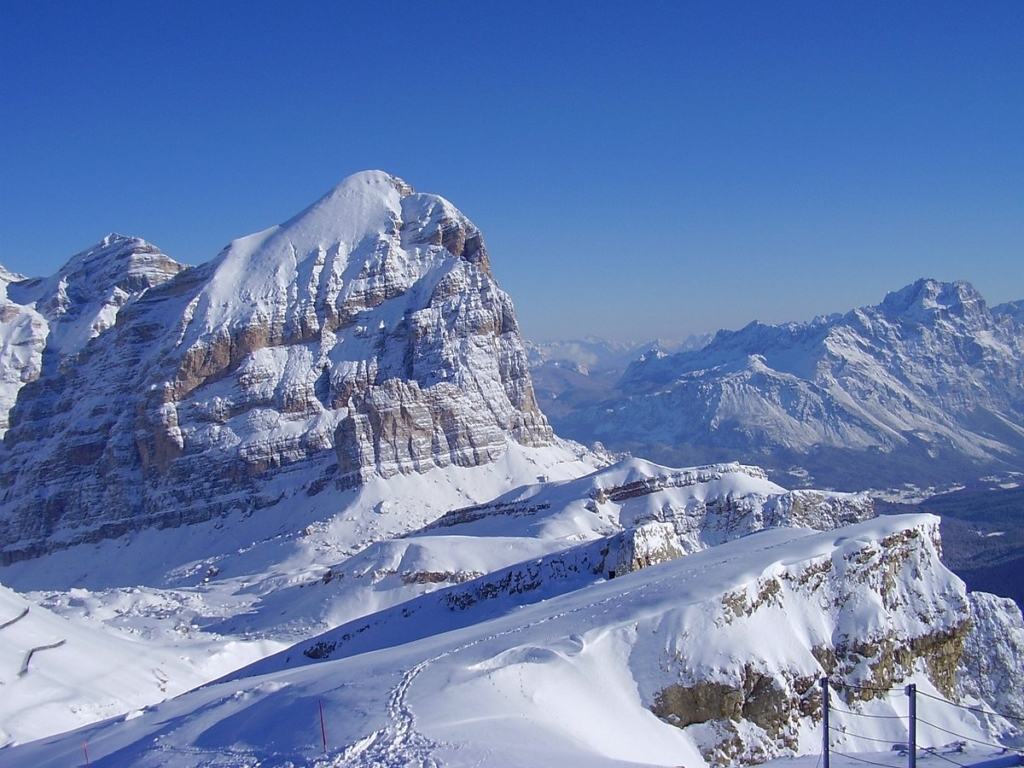 Cortina d'Ampezzo isn't just one of Italy's most extensive ski resorts, it's a part of ski history. This ski resort in Europe rose in prominence after it staged the Winter Olympics in the 1950s. Today, it's still known for being a popular stop on the World Cup skiing circuit for women's speed disciplines. Cortina d'Ampezzo has 120 km of ski slopes to race through, with 36 lifts to get you where you want to go. Of course, no trip to Italy is complete without enjoying some delicious food. Fortunately, you'll be well taken care of at Cortina! The mountains have plenty of restaurants serving authentic Italian cuisine. You'll be able to explore the mountain and the food at the same time!
Solden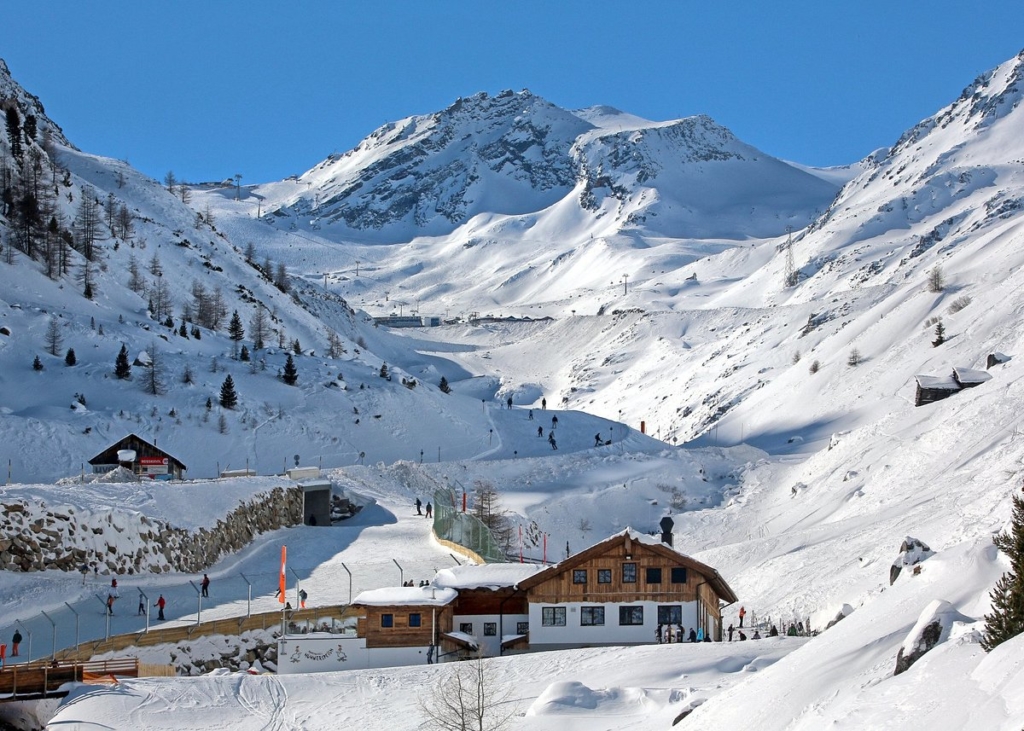 If you'd like to stop by Austria, consider staying at Solden. This ski resort in Europe boasts an absolute snow guarantee from October to May, meaning that no matter what happens, you can rest assured you'll be able to enjoy skiing in those months. No "bad snow years" in Solden! Part of this guarantee comes from the fact that in Solden, you can ski across two glaciers. The glaciers offer Austria's longest top-to-bottom ski run that stretches out over 15 kilometers. These glaciers stay cold even in the Spring. Meanwhile, in the summer, these glaciers can be used for hiking and mountain biking. For some stellar views, Solden is home to "the BIG3." The BIG3 is a trio of mountains higher than three thousand meters. You'll be able to gaze out over the Otztal Alps, and several ski runs from these peaks. 
Leysin Parc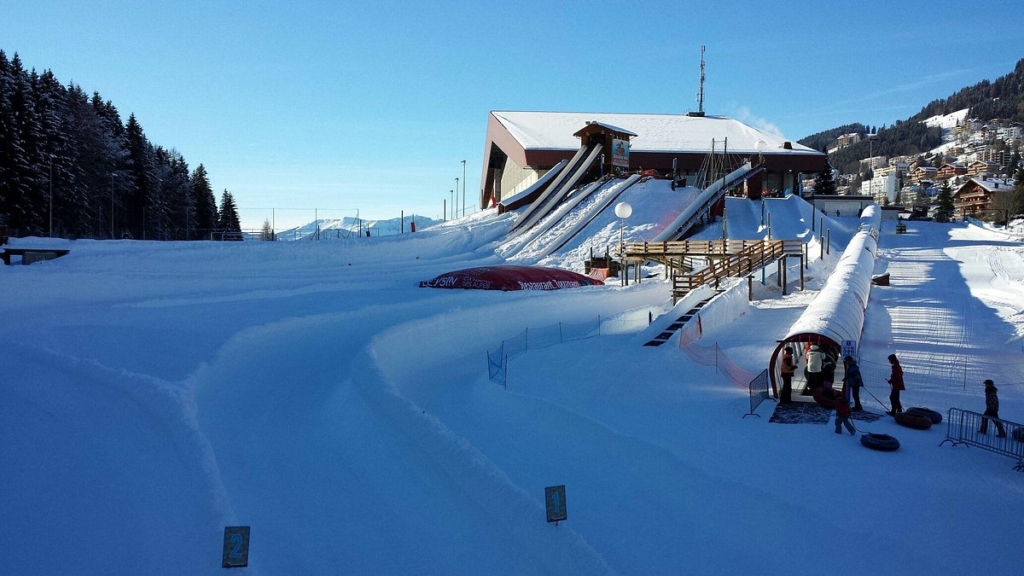 For a ski resort in Europe geared towards beginner and intermediate skiers, visit Leysin Parc.  A whopping 60% of the trails are considered to be suited for beginners, with 30% focused on intermediates and only 10% recommended for expert skiers. There are 100 kilometers of piste trails and 21 slopes to explore here, so there's plenty to do and see. Speaking of beginners, Leysin Parc has an excellent ski school available to get you started on the slopes. In fact, this ski school also offers ski touring and heli-skiing. When you're ready for a break from the slopes, there are plenty of restaurants scattered across the mountain. One standout for dining is Le Kuklos, a restaurant at the top of the mountain. Le Kuklos' walls are made of glass, and it slowly rotates so that diners can enjoy a 360-degree panoramic view of the Alps, Lake Geneva, and more.
How to Stay at Ski Resorts in Europe
While these resorts look like a lot of fun, you might be wondering how you can visit them. After all, many of the biggest resorts, like Westgate, Wyndham, and Hilton Grand Vacations Club have a limited or no presence in Europe. Fortunately, there is a solution: RCI. RCI is a vacation exchange membership that allows timeshare owners from eligible brands to exchange their stay at their home resort with one from a different resort. RCI is affiliated with over 4,200 resorts, many of which are overseas. As a result, you'll be able to stay at plenty of amazing ski resorts in Europe.
Learn More: RCI Resorts: All You Need to Know About RCI Timeshare
Becoming an RCI Member to Visit Ski Resorts in Europe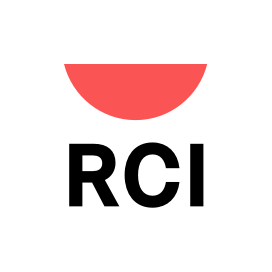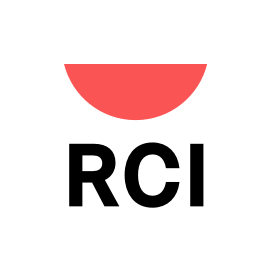 If you're looking to travel to Europe, an RCI membership probably sounds great. You might also be wondering how exactly you can become an RCI member. It's actually pretty simple! All you have to do to become an RCI member is own a timeshare at a resort affiliated with RCI. Resort brands typically affiliated with RCI include Westgate, Bluegreen Vacations, Club Wyndham, and Holiday Inn Club Vacations. If you'd like to become an owner with one of these brands so you can join RCI, you've come to the right place! Here at Fidelity Real Estate, we offer an extensive marketplace full of listings from these brands. You can buy a timeshare resale and still get a RCI membership, allowing you to visit beautiful ski resorts in Europe for a lower price. If you have any questions, feel free to give us a call at 1-800-410-8326 or email us at team@fidelityresales.com.