Owners and frequent travelers find Marriott benefits to be out of this world. Despite the growth in the timeshare industry and owners' happiness, sometimes it just isn't feasible to hold onto your ownership. If you want to sell your Marriott timeshare, knowing where to turn can be confusing with all the options available. If you're considering selling your timeshare, you've come to the right place. We will discuss everything you should expect when selling a Marriott timeshare, along with how to determine how much your Marriott timeshare is worth.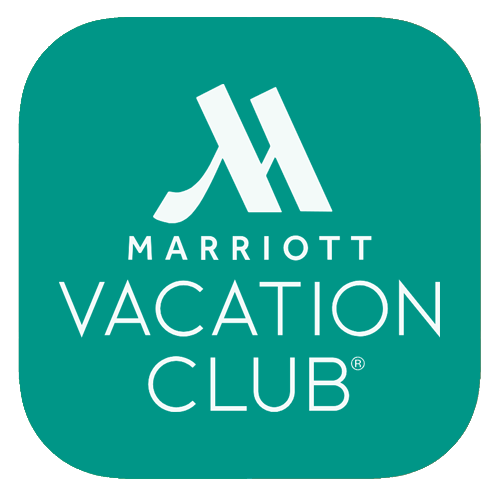 About Marriott Vacation Club
Stemming from one of the largest hospitality brands in the world, Marriott Vacation Club is Marriott Vacations Worldwide's timeshare club. MVC allows owners to have the amazing Marriott vacations they know and love, but now with ultimate freedom. The points-based system, paired with the best Marriott resorts and fabulous Marriott Vacation Club destinations around the world, helps Marriott travelers make the most of their ownership. In addition, Marriott Bonvoy members have even more rewards.
Within the industry are lots of different types of timeshares. When you become a Marriott Vacation Club owner, you purchase a deeded real estate interest to pass on for generations. Marriott offers perpetual ownership, meaning your timeshare and the memories you make on vacation can last indefinitely. With Marriott timeshare, owners receive an annual allotment of points that replenish every year. Think of your MVC points as "vacation currency." They can be spent, borrowed, or banked! This means that if you need to skip a year, you don't have to lose all of your points. Alternatively, if you want to upgrade a certain trip, you can borrow points from next year to get the ultimate vacation. However, if you've decided that you no longer want to own a timeshare, you have options.
How to Sell Marriott Timeshare: Review Your Options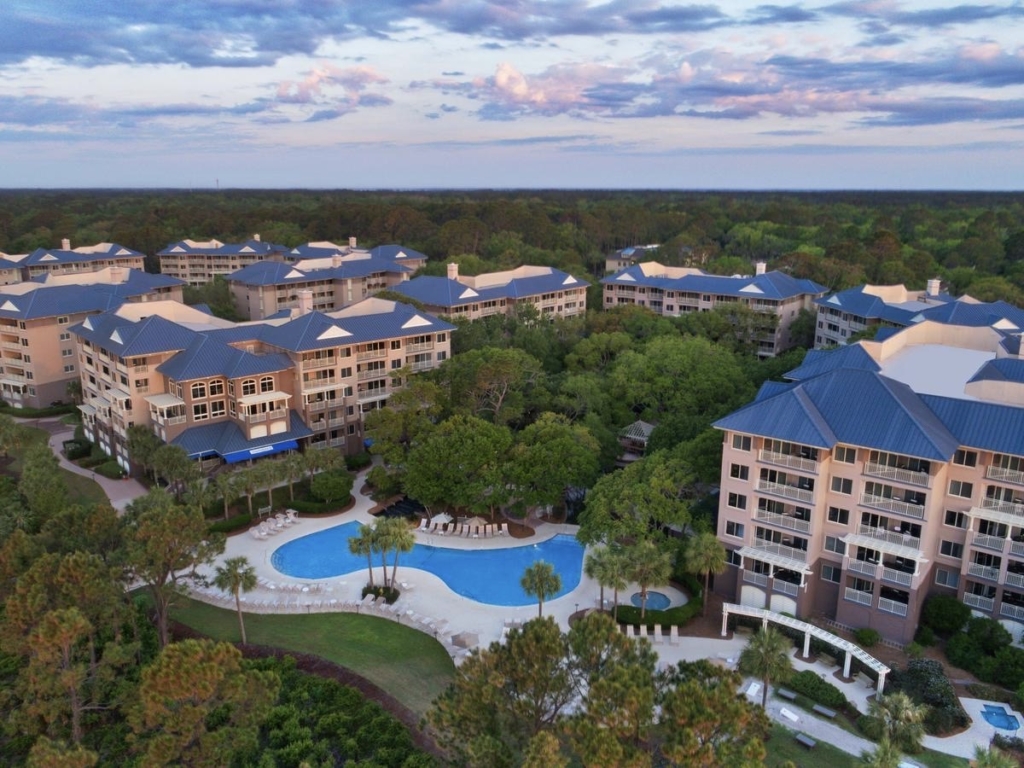 There are several ways you can approach selling a Marriott timeshare. The first thing you should do is contact Marriott for guidance so you don't run into any pitfalls. They may even have direct options to help you or provide resources on using your ownership to its fullest potential. Did you know Marriott Vacations Worldwide owns Interval International, one of the world's leading vacation exchange platforms? You can trade your Marriott ownership for thousands of other resorts and hotels with other affiliate brands around the world. Not to mention, Interval International also offers discounts on cruises, as well as airfare and car rentals.
If you are struggling with maintenance fees, it may be time to find a way out of your timeshare. As we mentioned before, contacting Marriott first is the best thing to do. Marriott may buy back your timeshare if all the maintenance fees and the mortgage is paid off.
Additionally, skip trying to sell your Marriott timeshare by offering your points to family members or friends. They get a great deal on vacation, and you can also feel better knowing your ownership went to good use. This could include letting them rent your points from you, which can help with paying the annual maintenance fees. Or, you could even gift the timeshare to them.
Some owners also look to the resale market to sell their Marriott timeshares. This can be with a licensed real estate brokerage, such as Fidelity Real Estate. There are also advertising companies that market your timeshare for sale.
How to Sell Marriott Timeshare With Fidelity Real Estate
When you're ready to sell your Marriott timeshare, we can help. Keep in mind that traditional real estate agents that sell houses don't usually sell timeshares. They may refer you to a specialized brokerage (like us!) because the resale process can be complex and has specific steps to navigate.
Fidelity can give you a free, one-on-one consultation at no obligation to you. We can help you determine how much your Marriott timeshare is worth. Your agent will create a listing of your property for sale and can recommend the going rate for what your timeshare could sell for. What's more, you are in full control of the asking price and whether or not you will accept or decline any offers that come in.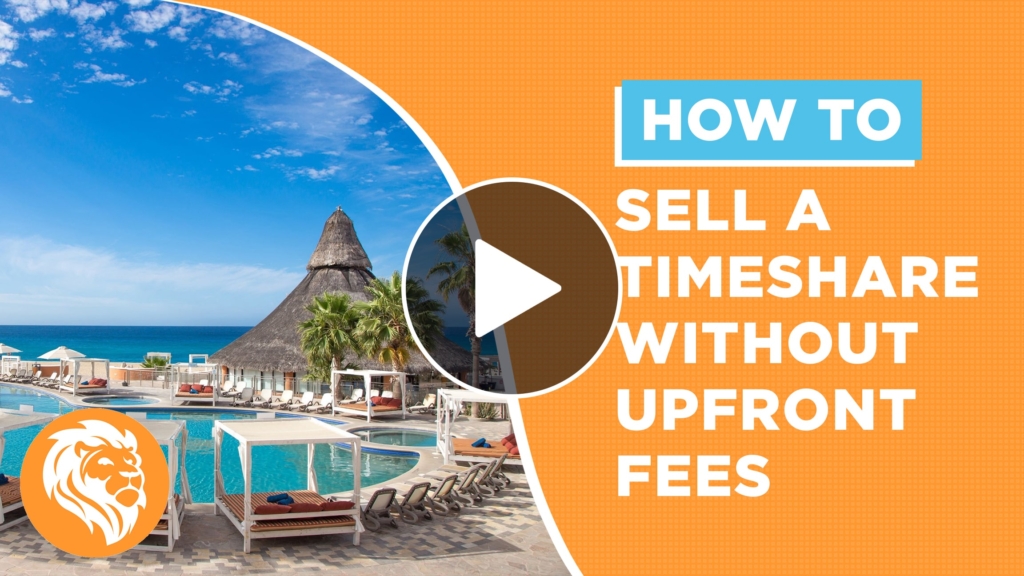 Plus, with Fidelity, you can sell your timeshare without any upfront fees. We don't get paid until you get paid. This video will help you learn how to sell your timeshare and how to avoid common scams. We will also provide you with some helpful tips to get started on the right foot.
Getting an Offer on Your Marriott Timeshare For Sale
You may feel a sense of relief when you get an offer on your Marriott timeshare for sale. Your Fidelity Real Estate agent will contact you to go over the details and facilitate negotiations as soon as we get an offer. There are a few negotiating points that are common with buyers, so keep that in mind. Factors that buyers look for include whether there is a reservation already made with your timeshare when points will be available for use, or if this year's points have already been spent. This can affect what your Marriott timeshare is worth in their eyes. We'll go over the offer amount, transfer fees, commissions, and which party will pay for what. You have all the negotiating power, and it's ultimately up to you whether to accept an offer or decline.
After negotiations, your licensed timeshare real estate agent will write the contracts for you and the buyer to sign. This can be done electronically via a secure e-signature website, making it simple for out-of-state parties to move through the closing process quickly. Finally, all of the signed documents are sent to Marriott Vacation Club to go through the Right of First Refusal (ROFR).
What is the Right of First Refusal?
Before you sell your Marriott timeshare, there is one important step to be aware of in the resale process. The Right of First Refusal (ROFR) is written in every timeshare contract and gives the developer the right to review the sale before it closes. Should Marriott choose, they can exercise the ROFR and step in as the buyer. This means that they accept all of the terms already negotiated and will instead buy your timeshare back for themselves. Essentially, the buyer will no longer be able to purchase your Marriott points. This also helps combat timeshare contracts that are sold for nominal prices.
If they waive the ROFR, this means that Marriott is allowing the sale to continue between the original parties. The sale cannot continue until the ROFR is complete.
This step in the process to sell Marriott timeshare is imperative and highly considered when determining an asking price. Setting an asking price that is too high may discourage some buyers but if it is too low, Marriott may buy it back anyway.
Title Transfer and Disbursing Funds
The last stage to sell your Marriott timeshare comes after the Right of First Refusal. The title company will transfer ownership, collect and disburse funds, and relieve you of your timeshare.
Don't forget that you must continue paying your timeshare maintenance fees until you receive an official notification from Marriott that your ownership is transferred out of your name. If you fall behind on your fees, it could disrupt the sale process.
FAQ About Selling Marriott Timeshare Points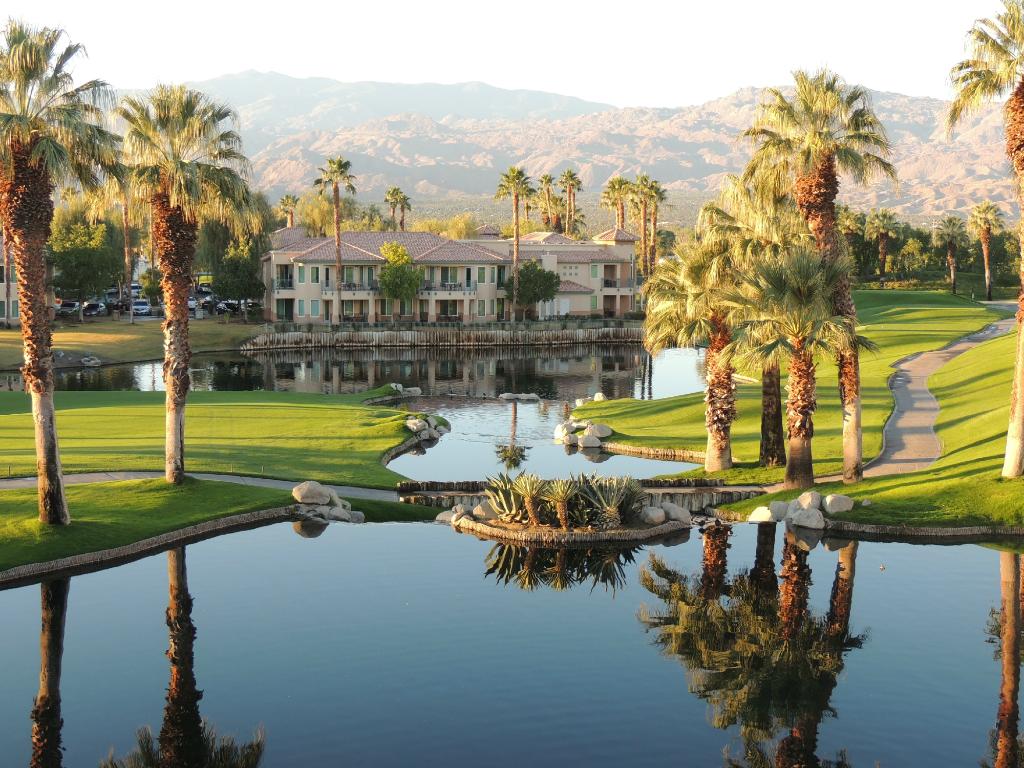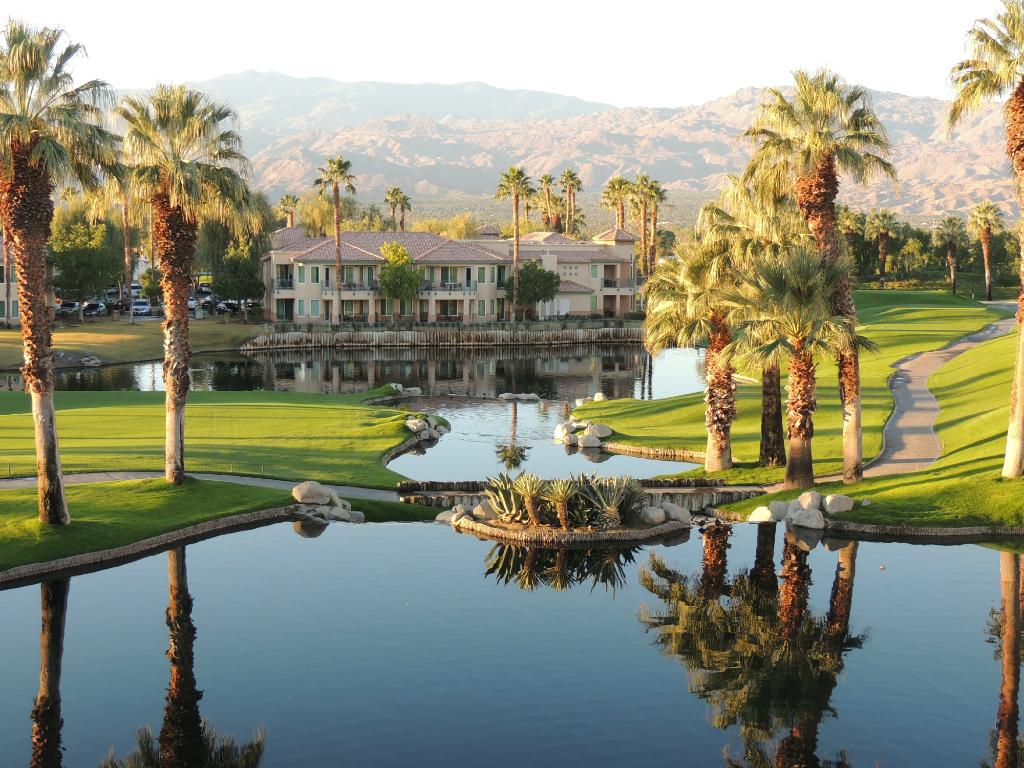 Did we miss your question? Let us know in the comments, and we will add it to the blog, as well as respond to you directly!
Can I sell my timeshare back to Marriott?
If you are in good standing (i.e. up-to-date on maintenance fees and paid off mortgage balance), Marriott may offer to buy back your timeshare from you. The best thing to do if you are interested in taking this route is to contact Marriott directly. Even if you are not in good standing with your ownership, Marriott can help guide you and offer solutions to your situation.
How do I get out of Marriott Vacation Club?
If you are looking to get out of Marriott Vacation Club, you should contact them directly and see if they have any options. Otherwise, you can sell your Marriott timeshare on the resale market, gift it to a friend, or cancel it if you are within the state's rescission period.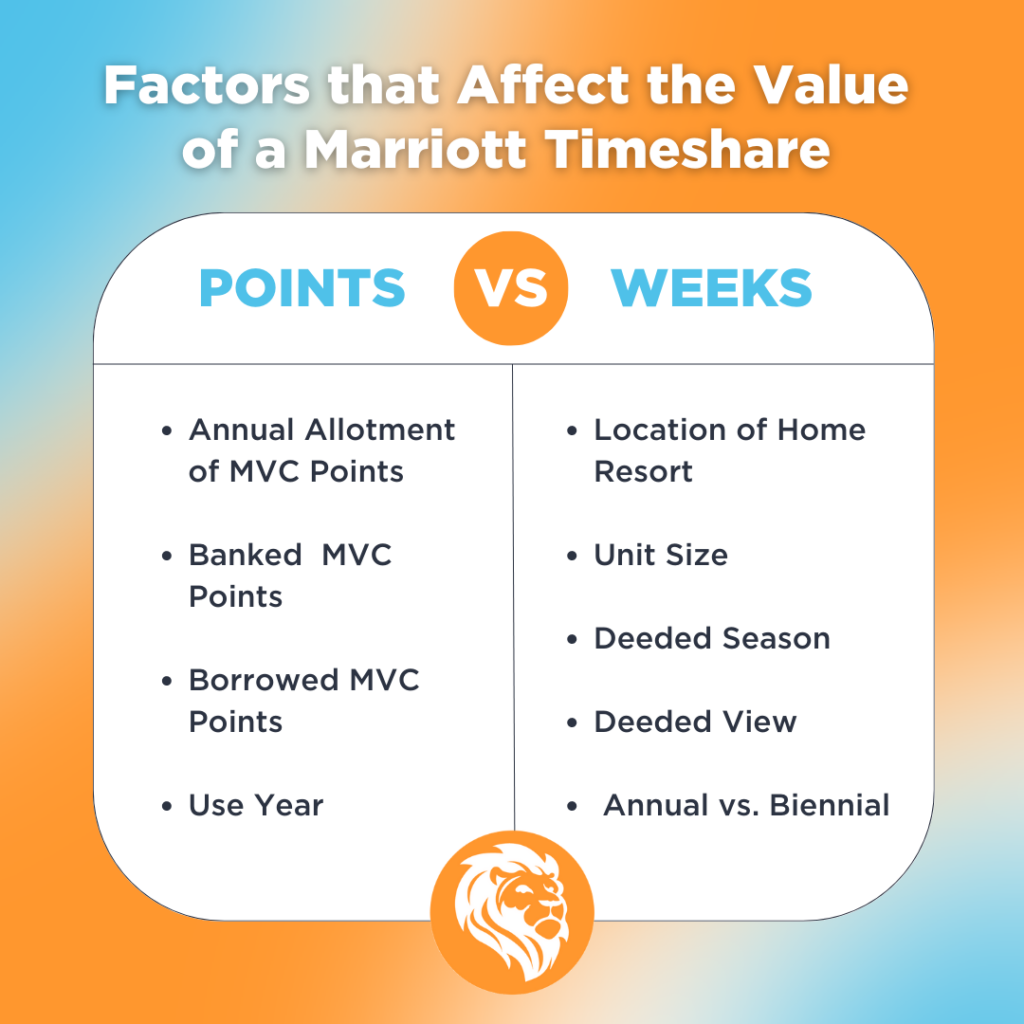 What is my Marriott timeshare worth?
There are multiple things that can affect how much your Marriott timeshare is worth. Not every timeshare will sell at the same price. There are many factors that can determine your week-based Marriott timeshare worth, including its size, resort location, deeded season, deeded view, and whether your timeshare is annual or biennial. The number of points you get yearly, how many points you bank or borrow, and your use year can all affect your Marriott point-based timeshare worth.
When you reach out to Fidelity, your agent will give you an estimate of what Marriott timeshares sell for resale. It's important to manage your expectations, though, as timeshares are not a financial investment and likely will not sell for the amount you originally paid.
Who will buy my Marriott ownership?
There are many buyers out there looking for Marriott timeshare resales available. Keep in mind that although you can sell your Marriott timeshare, it is highly likely that it will not sell for what you originally paid for it. Timeshares are not a financial investment, so it's important to keep your expectations realistic. Buyers look to the resale market to save money and experience many of the same benefits. As a top vacation club, Marriott is highly popular and there are interested buyers out there.
Common Timeshare Resale Scams When You Sell Your Marriott Timeshare
Selling your Marriott timeshare on the resale market is a great option. This is because MVC is one of the best vacation clubs out there, with buyers constantly looking to make a purchase for less. However, it can be difficult to find a legitimate timeshare resale company you can trust. Keep these points in mind when you are considering selling your Marriott points on the resale market:
Timeshare Cancellation or Exit Companies
Timeshare cancellation companies or exit companies commonly prey upon owners. They put out negative messaging and guarantee that they can get you out of your contract. What's more, they will ask for a steep up-front fee. In reality, a successful "cancellation" may put you in foreclosure on your ownership. This will harm your credit and go on your credit report, which may hurt you in the future.
Extremely High Up-Front Fees
You should never pay upfront fees, upwards of thousands of dollars, to sell a Marriott timeshare. Whether you are contacting a cancellation company or a "broker" reaches out asking for a fee up-front, be cautious. Normally, a buyer will pay closing costs when writing contracts for sale and purchase. Unless you have negotiated otherwise, you should not have to bring money to the table.
In some cases, advertising companies will take a nominal advertising fee. This is merely to market your property for sale. Some owners would rather pay an advertising company so they have more freedom and control of the asking price, as well as choosing a brokerage to handle the closing (or handle yourself).
Out of the Blue Buyers
So, you weren't necessarily looking to sell your Marriott timeshare but you got an out-of-the-blue phone call from someone that claims to have a "buyer" waiting. What do you do? We recommend that you use caution when you receive unsolicited calls concerning your timeshare! Be aware that this is likely a scam, especially if the offer is more than what you originally paid for or is an unreasonably high offer. These sorts of resale scams will claim that they have a buyer ready but will request an upfront "wiring fee" or "transfer fee" of some kind. Again, you should never have to pay an upfront fee for transferring or selling your Marriott timeshare. The caller will likely take the money and transfer it into a shell company, what we call a "viking ship," then completely disappear.
Contact Fidelity Real Estate to Sell Marriott Timeshare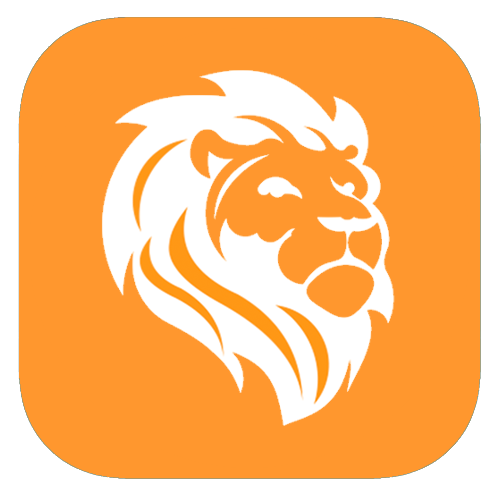 If you're considering selling your Marriott timeshare, contact our experts at 407-465-5188 or fill out the form below to receive a free consultation. We have been in business for over 20 years as a leader in the timeshare resale industry.
Our licensed real estate brokers are experts in all brands, products, and the closing process. We do not take any up-front fees to list your timeshare for sale, and we offer one of the lowest commissions in the industry.
We are ready to help you through every step of the selling process whenever you are ready, from determining how much your Marriott timeshare is worth to negotiating with buyers to navigating ROFR.
Trust Fidelity Real Estate to sell your Marriott timeshare:
Member of ARDA, the American Resort Development Association. ARDA is the trade organization that advocates for timeshare owners, developers, and legislation to protect all parties. As a resale company, Fidelity takes certain steps to ensure we are following all regulations and the ARDA Code of Ethics.
A+ Rating as an Accredited Business with the Better Business Bureau. We take our reviews and customer feedback seriously to make certain that we are not only following strict guidelines but also providing the best level of customer service and care.
Recommended, preferred, and vetted by top industry developers. All of the largest, most trusted developers and brands are also Members of ARDA. Our partnerships with Wyndham, Disney Vacation Club, and other brands reflect our outstanding services and reputation.