Are you deciding if buying DVC points on the resale market or directly from Disney? Don't worry you arent alone. Many people that want to become an owner also feel the same way. No matter what you decide you are in good hands. Disney Vacation Club is one of the best vacation clubs to join, offering fantastic entertainment and fun for all its members. The variety of Disney home resorts can make it difficult to decide which is right for you, let alone where you should buy it. DVC resales can have many benefits, but they can also have some disadvantages. The choice is challenging; however, we will offer some insight to ease your decision-making process by explaining DVC resale vs direct.
Buying DVC Resale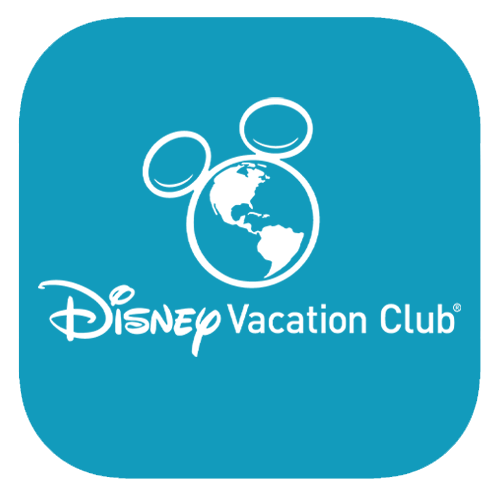 Perhaps one of the most enticing things about purchasing DVC on the resale market is the price point. By purchasing your DVC membership on the resale market, you have the potential to save thousands of dollars, all while still getting the ownership you want. You can spend less money and purchase more points. It's also worth noting that the Disney resale market is the strongest in the industry. This means that as a buyer, you have a ton of options to choose from!
What's more, on the resale market, there is no minimum or maximum number of DVC points you can buy, so you can really tailor your ownership to your family's vacation needs.
All 15 of Disney's resorts are on the resale market, so choosing your home resort can be easy. One of the best things about a DVC membership, regardless of where you purchase it from, is the flexibility it offers. You are never locked into a specific resort, time of year, or length of stay.
What is the Difference in DVC Resale vs. Direct Price Per Point?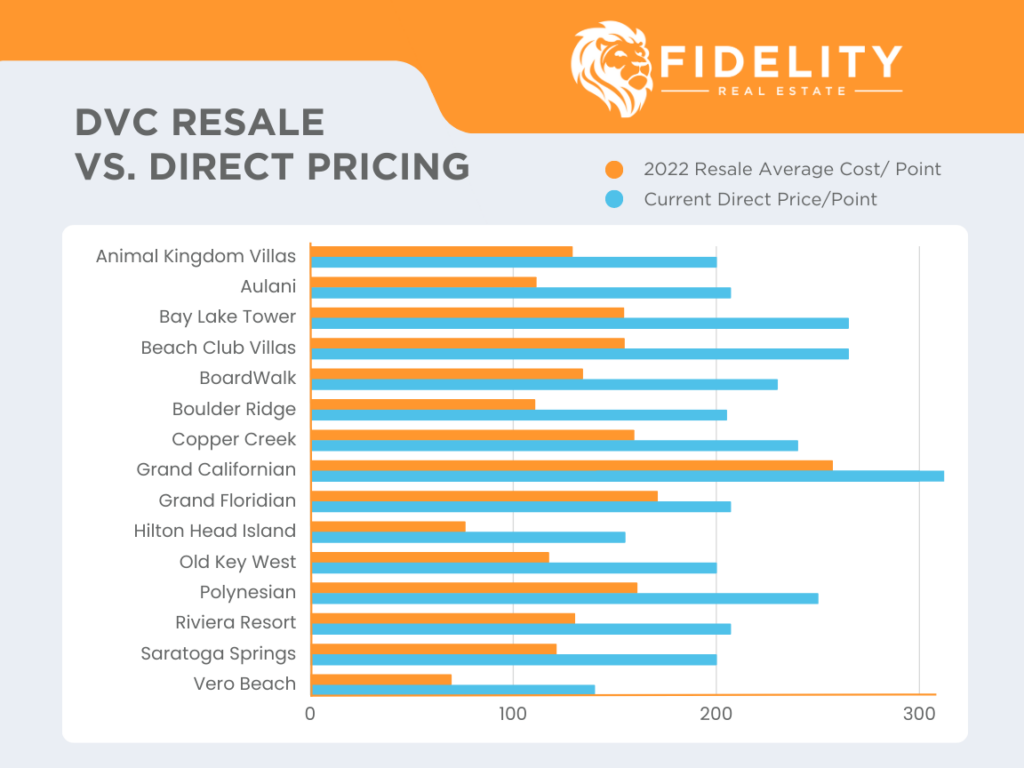 As stated previously the reason so many people gravitate towards buying a DVC resale is the savings. The table below gives you a deeper look at how incredible the resale deals were in 2022 based on DVC cost per point. With that being said prices change every month, so make sure to check our Monthly Average DVC Resale Price Per Point to see month-to-month change.
Resort
2022 DVC Resale
Average Cost/ Point
Current Direct
Price/Point
Price Difference/
Point
Percentage Saving
with Resale
Animal Kingdom Villas
$129.17
$200.00
$70.83
34%
Aulani
$111.88
$207.00
$95.12
46%
Bay Lake Tower
$154.49
$265.00
$110.51
42%
Beach Club Villas
$154.74
$265.00
$110.26
42%
BoardWalk
$134.21
$230.00
$95.79
42%
Boulder Ridge
$110.70
$205.00
$94.30
46%
Copper Creek
$159.47
$240.00
$80.53
34%
Grand Californian
$257.17
$310.00
$52.83
17%
Grand Floridian
$171.02
$207.00
$35.98
17%
Hilton Head
$76.39
$155.00
$78.61
51%
Old Key West
$117.52
$200.00
$82.48
41%
Polynesian
$160.98
$250.00
$89.02
36%
Riviera Resort
$130.35
$207.00
$76.65
37%
Saratoga Springs
$121.28
$200.00
$78.72
39%
Vero Beach
$69.54
$140.00
$70.46
50%
*Direct prices do not reflect any promotions or discounts DVC is offering.
Remember that these figures are simply averages across Disney Vacation Club resorts. There are contracts available on our marketplace that may be more or less than stated in the table above.
Looking for the cheapest DVC resort? Check out our blog, Cheapest DVC Resort For Your Next Disney Vacation!
Do DVC Benefits Transfer?
Becoming a member of the DVC family comes with a lot of perks. A common concern of buyers who are browsing the resale market is in regards to DVC benefits. Do DVC membership benefits transfer? You'll be happy to find that DVC resale timeshares still offer great perks, even though not all of the extra benefits transfer. A few that do are listed below!
Pool Hopping
Visit the different resorts' themed pools with this perk. Disney is well known for its resorts' ability to transport you to another world through amazing architecture, dining, and entertainment.
Travel the World
You read that right. With your membership, you can vacation around the world with vacation exchange through Interval International. A membership with II allows you to trade your existing DVC points for stays at resorts around the world. Interval International's catalog of resorts includes not only DVC properties but also resorts from some of the top brands in the world, including Marriott and Westgate.
Ditch the Room Key!
By downloading the My Disney Experience App, guests have access to their rooms directly from their phones with the app's digital key. As a result, you won't have to double-check your pockets for your room key anymore. In addition, the app can be used to chat with Cast Members and find out when the next bus can take you to the theme parks.
DVC Resale Vs. Direct 2022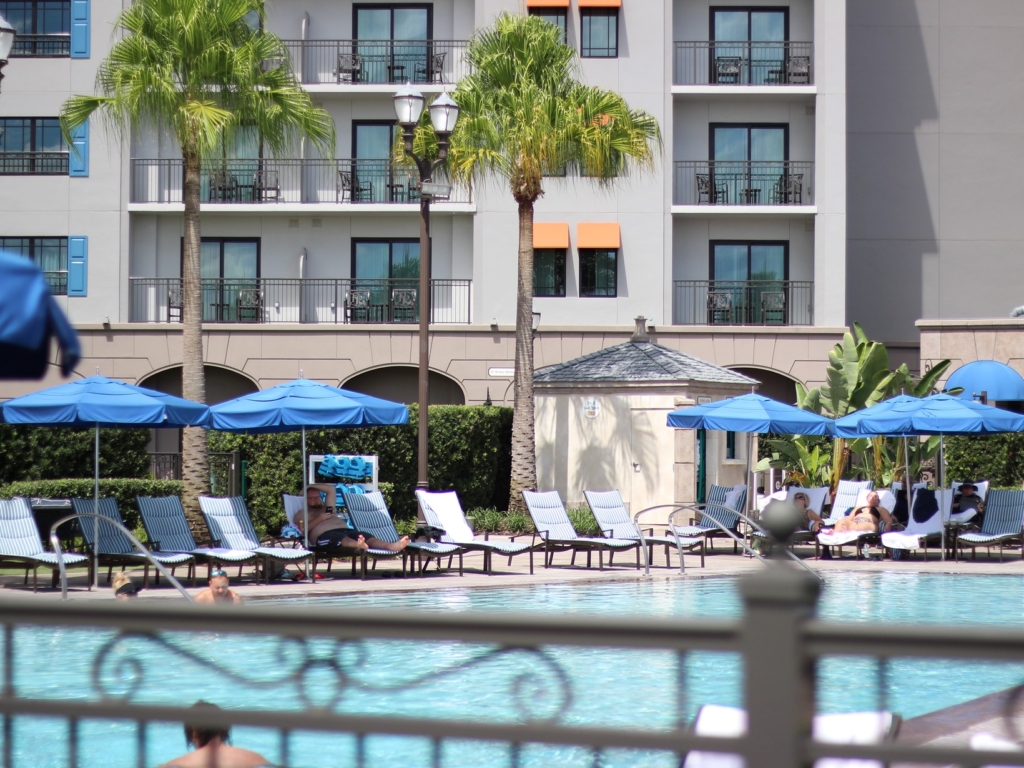 A few benefits don't transfer to new DVC owners on the resale market. Among these are discounts on dining, shopping, and park passes. Also, specific collections of the Member Getaways Program: Adventurer, Concierge, Cruise, or Disney, do not transfer.
Disney Vacation Club also enacted a few new restrictions in early 2019 that limit buying DVC resale. If you were to purchase DVC points on the resale market now, you will not be able to use your points at any new resorts being built (i.e., the Riviera). Some DVC benefits of buying directly include using points from your Home resort and reserving vacations at any of the other 14 resorts that DVC offers.
It is common for vacation programs to restrict certain member benefits. However, these incidental offerings shouldn't keep you from considering DVC resale as a serious option. Many owners will buy directly from DVC first and then add points on the resale market later at a lower price. That way, you can retain all the same DVC benefits and save money to get all the adventure.
You are still buying into priority access to the Disney Vacation Club network by purchasing resale. If you want to book a trip during peak times, even with a resale membership, you have priority to book up to 11 months in advance. Additionally, despite not saving on dining, you still will be saving on your initial purchase by potentially thousands.
You Might Also Like: Do You Know Your DVC Contract End Dates?
Adding Resale Points to Your Membership
Many existing DVC owners purchase points so they can add on to their already existing membership. Doing this on the resale market is a great way to save money and avoid a sales pitch for a product you already like. Our Licensed Real Estate Agents can advise you on adding points to your membership. We recommend considering your DVC Use Year and how that will affect your booking when you buy more points.
Borrow Points From the Next Use Year
In the next Use Year, DVC owners will be able to borrow 100% of their points. Because of the COVID-19 pandemic, the threshold was reduced to 50% in April 2020. In total, all Disney Vacation Club resorts were closed for 3 months, and some resorts were closed for much longer. In addition to the loss of capacity, DVC also implemented generous cancellation policies, which led it to limit the number of points members could carry forward from future Use Years.
For example, the Disney Vacation Club has opened 202 new Resort Studios at Disney's Grand Floridian Resort & Spa and is continuing to add rooms to its condominium association. In addition to the added capacity, some unused points were likely to expire, contributing to the decision to lift borrowing restrictions.
Buying DVC Resale Vs. Direct Pros and Cons
It's important to decide what you consider deal-breakers when looking into buying DVC memberships directly from Disney or from a recommended re-seller. We narrowed down our list of DVC resale vs direct pros and cons.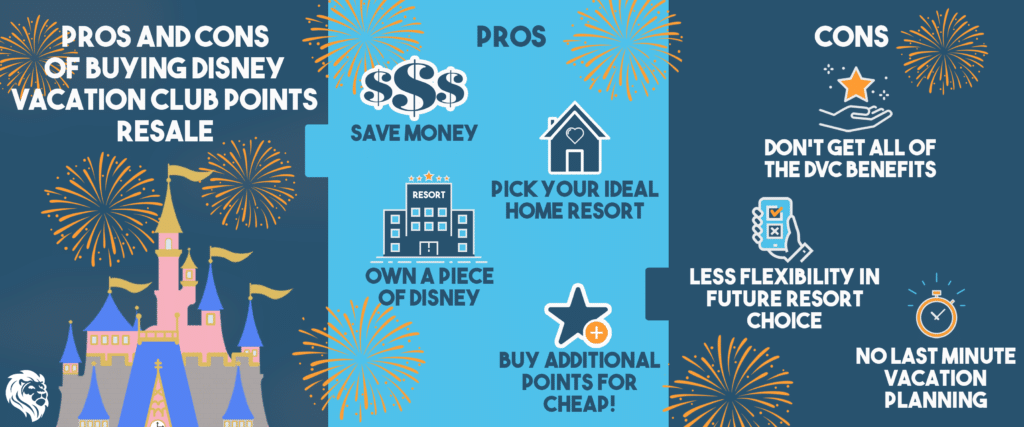 Pros of Buying DVC Resale
The main reason people buy DVC resale is because of the incredible savings! Resale DVC points can be up to 50% cheaper than if you purchased them directly from Disney. Another great advantage of buying resale is that you may be able to find a DVC resort that is completely sold out on Disney's end. If you've been dreaming of having a specific DVC home resort, check out what DVC timeshares for sale we have available now! Disney Vacation Club is a great way to guarantee that you will have a stress-free time planning your future vacations.
You will never have to worry about what resort you'll book or if there will be enough room for everyone in your party. DVC resorts offer private, spacious villas and may include kitchens and private balconies. Your home resort will feel like a home. Once you're there, you'll enjoy more perks, including free parking, shuttle service, pool hopping, and more!
If you're already a DVC member and you're looking to add more points, resale is the best option. However, you have the benefits of buying directly from Disney, and you get to save on additional point purchases. A win-win!
Cons of Buying DVC Resale
The biggest con to buying DVC resale is that you don't have access to all of the DVC benefits offered to members who purchase directly from Disney. These benefits include discounts on tickets, merchandise, and dining. However, if you think of the money you save by buying a resale, those discounts may not seem as important. You may also have less flexibility on resort preferences when buying points resale. Also, if you love to take a vacation on a whim, DVC might not be for you. Since demand is so high, you must plan your trip months out to guarantee you get the resort and room you want.
To obtain a blue membership card, Disney Vacation Club has raised the minimum point requirement to 150 points beginning June 3, 2021. To be eligible, you must purchase points directly from DVC. It may be worth considering making the minimum 150-point purchase to enjoy all of DVC's blue membership card perks. Although even without a blue membership card, you can purchase DVC resale points and enjoy your membership.
You can also like reading our blog, How Disney Vacation Club Works.
Should I Buy DVC Direct or Resale?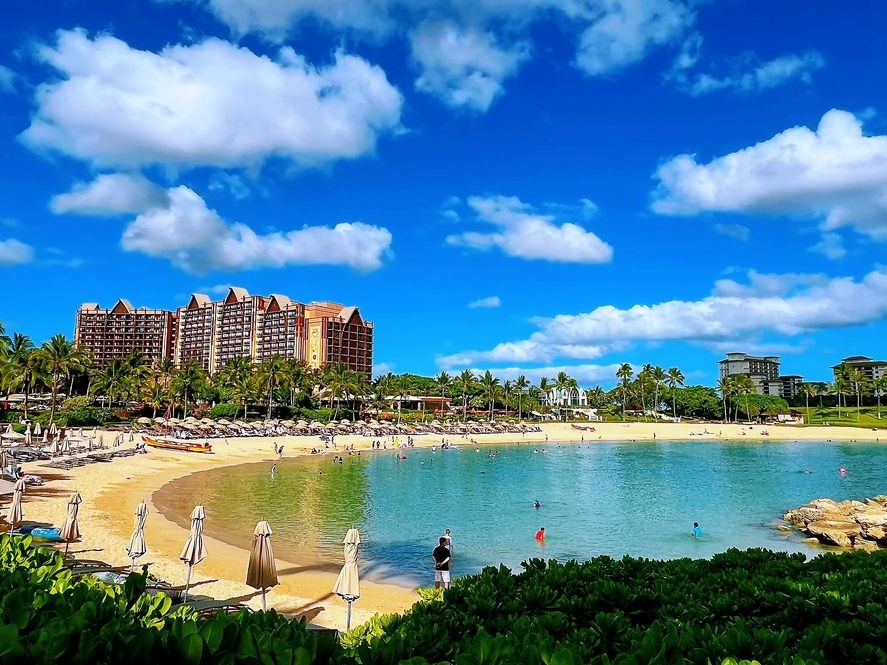 Ultimately, it comes down to your personal preference. If saving money is a priority for you then a DVC resale is the way to go. But, if you prioritize having all the benefits then buying direct is best for you.
What feels like a perfect fit for some may not work for others. Consider making your own DVC resale vs direct pros and cons list. Don't forget the importance of your Use Year when you buy direct or on the resale market. For more help or questions give us a call today at 1 (800) 410-8326.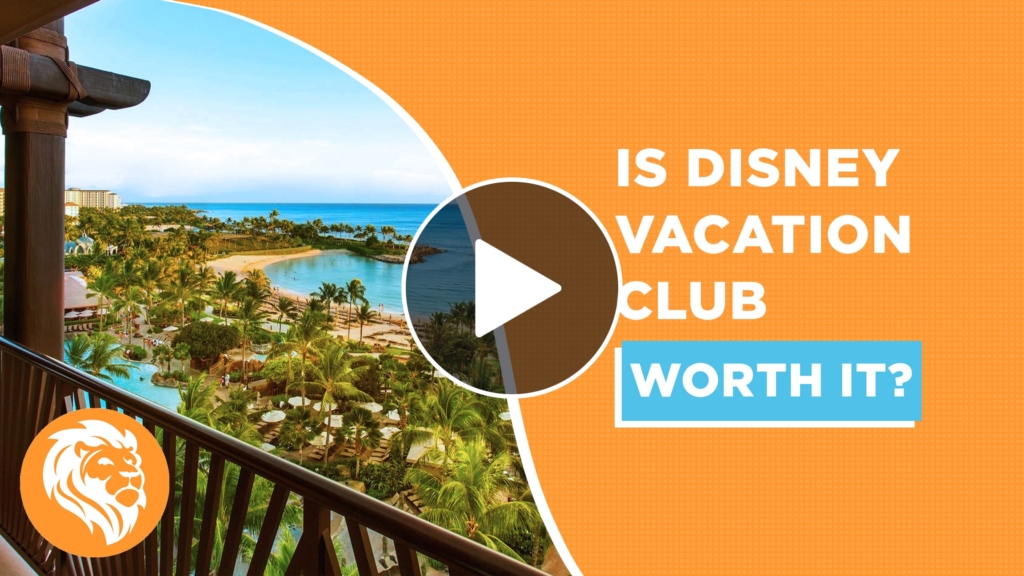 As you have learned by now Disney Vacation Club brings a lot to the table, but is DVC worth it? Many families who are frequent travelers to Disney World or Disneyland, would say yes. Wondering if it is the right call for you and your family? Check out our video.
DVC Resale Listings
Below is a list of all the DVC resorts! Click the one that most interests you to start browsing our listing:
Not sure where you want to own? Check out our blog, DVC Resorts Ranked: Fidelity's Top Picks!