Marriott's Custom House is one of the best timeshares in all of Boston. This resort is a historical symbol of New England and overlooks the infamous Boston Harbor. Designed in 1849, this renovated modern timeshare allows you to stay in luxury while also experiencing colonial heritage. If you are looking to buy a timeshare in Massachusetts, look no further than Marriott Vacation Club Pulse at Custom House Boston. Not to mention, Marriott Vacation Club is one of the best vacation clubs. This Boston timeshare offers the best of both worlds. Let's take a look at this resort's amenities, accommodations, nearby attractions, and dining options.
Marriott Vacation Club Pulse at Custom House Boston Amenities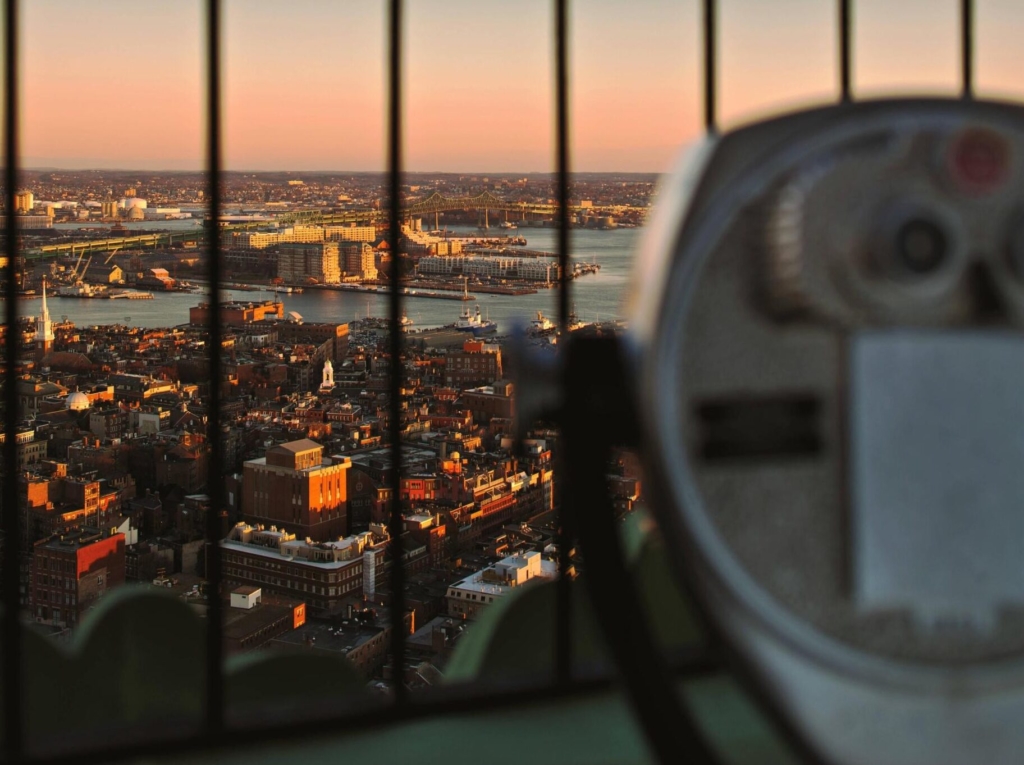 Finding a resort with fabulous amenities allows you to make unique memories while also enjoying this city's top attractions. Marriott Vacation Club Pulse at Custom House Boston does just that. On the 26th floor, there is an observation deck that you have to check out. This area allows you to see a 360-degree panoramic view of the city of Boston. There is also a fitness center with luxurious workout equipment, so you won't have to miss your weekly workouts while traveling. In addition, there is a movie theater that you can rent out to watch your favorite movies and enjoy some popcorn. The game room should be on your itinerary if you are traveling with the whole family because it offers a play area for kids with a children's library as well as chess and pool tables for the adults.
In addition, if you are looking to eat on-site, the Counting Room serves breakfast. Start your day off right with a quick bite to eat of your favorite breakfast foods. Then in the evening, end your day with your favorite cocktail, wine, or beer at the Custom House Bar.
Another great feature of this timeshare is its activities center. Throughout your trip, you can participate in any of the activities they offer. This allows you to always have something new to do each time you visit Marriott Vacation Club Pulse at Custom House Boston. Make sure to set time aside on your trip to enjoy the amenities on-site.
Marriott Vacation Club Pulse at Custom House Boston Accommodations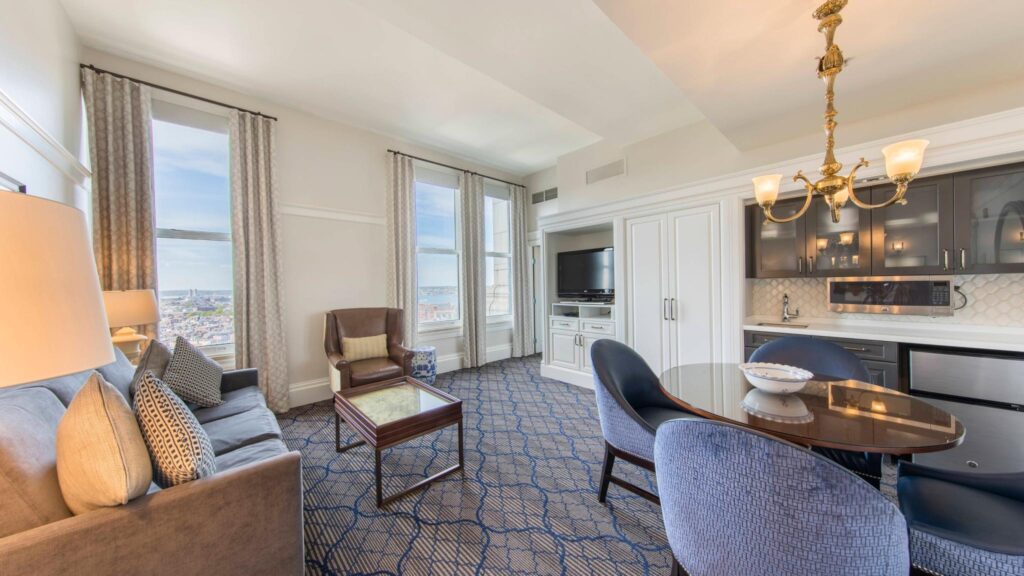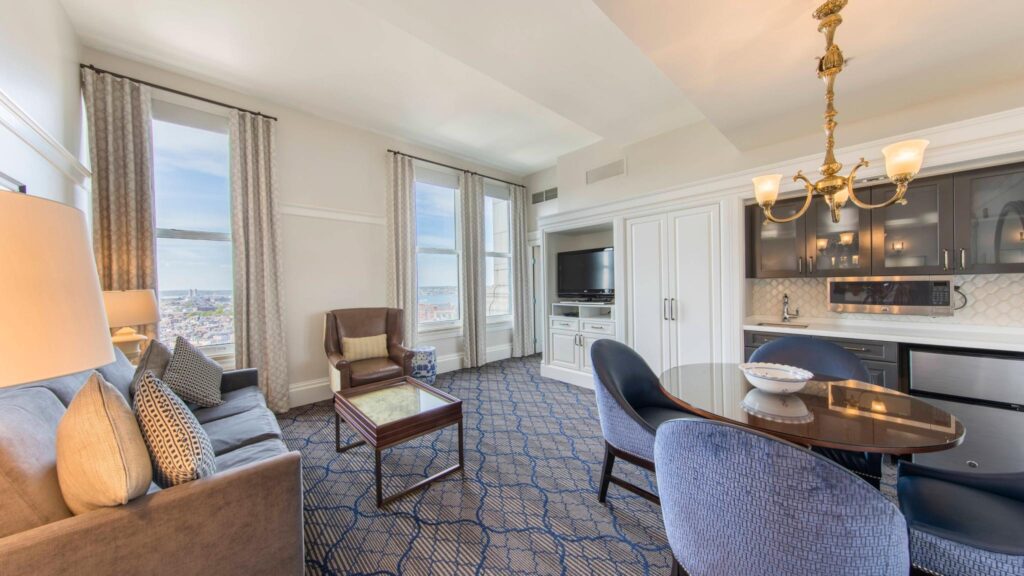 Now that you have just learned about the incredible amenities, it will probably come as no surprise that Marriott Vacation Club Pulse at Custom House Boston also has fabulous accommodations. Staying in this modernized historic building allows you to experience Boston at its finest. This resort has one-bedroom suites that can host up to four guests. The suite has a king-sized bed as well as a pull-out queen sleeper sofa. Timeshares offer the perfect alternative to a hotel room because timeshares boast kitchenettes, dining areas, and living areas. This is a huge bonus because the additional space allows for everyone to stretch out and relax. The kitchenette features a mini refrigerator, microwave oven, toaster, coffee pot, and silverware. In the bathroom, you will find a hairdryer and a shower tub combination.
In addition, there are services offered that enhance your accommodations. The timeshare provides complimentary Wi-Fi, local phone calls, and laundry facilities. For an additional charge, you can have daily housekeeping services and valet dry cleaning.
Nearby Attractions & Dining Options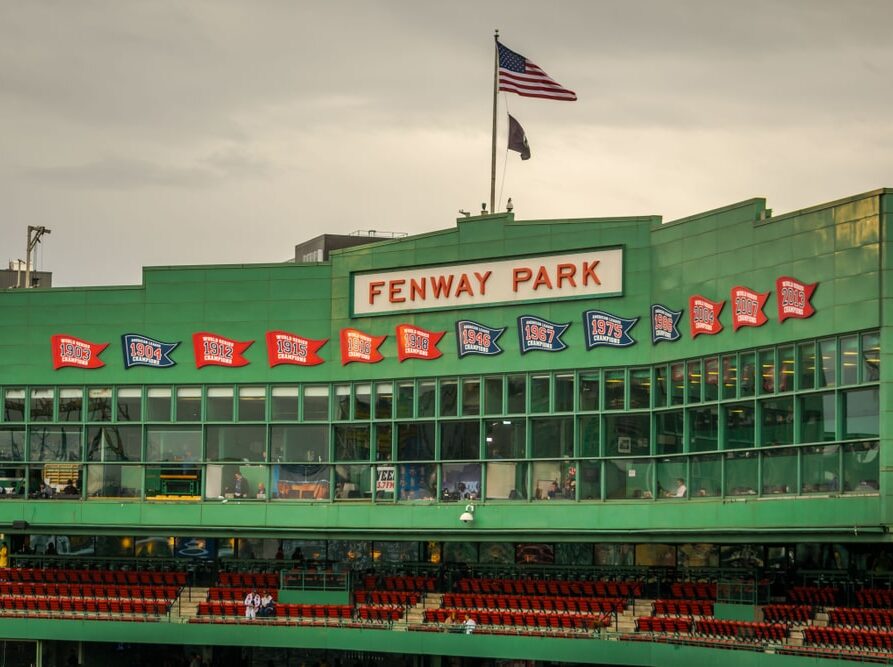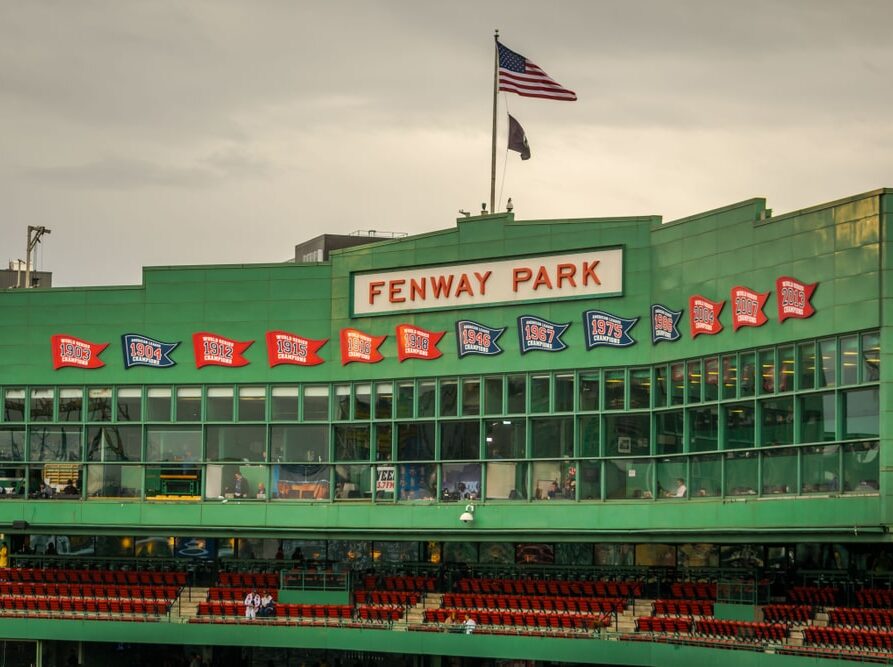 Known as the most populous city in New England and the capital of Massachusetts, Boston offers fabulous attractions and dining options. Top attractions nearby Marriott Vacation Club Pulse at Custom House Boston include Fenway Park, the Spa at Rowes Wharf, and President's Golf Course.
Since 1912, Fenway Park has been home to the Boston Red Socks. If you are in town during baseball season, you definitely should set time aside for a night at the ballpark. Still, regardless there are tours of "America's Most Beloved Ballpark" so you can experience Fenway Park. Or, if you want to unwind, make an appointment at Rowes Wharf Health Club and Spa. They offer numerous natural treatments, including facials, body treatments, massages, manicures, and pedicures. For those of you who want to get in some golf on your trip, check out President's Golf Course. Just eight miles outside of Boston, this course features 18 holes and a par 70 measuring 5,745 yards from the longest tees.
Boston has endless options to satisfy everyone's taste buds if you are a foodie. Top places for dining include Bricco, an Italian dining option, Bostonia Public House, an overall top pick with a little bit of everything, as well as Black Rose, an Irish pub.
Bricco is the perfect spot for a fancy night out located right around the corner from the hotel. This restaurant serves fine Italian cuisine, including Farfalle Tartufate and Chittarine con Polpette. If you are traveling with picky eaters, Public House has an expansive menu from crab-crusted cod to pasta vongole to beyond veggie burgers. Make sure to go Tuesday through Saturday for live music. Lastly, Black Rose offers award-winning gastronomy, Guinness on draught, and live music seven days a week. Make sure to eat there when visiting Faneuil Hall – Quincy Market.
Buy a Marriott Vacation Club Pulse at Custom House Boston Timeshare
Now that you have learned about Marriott Vacation Club Pulse at Custom House, you are probably already daydreaming about your next trip to Boston. Buying a timeshare allows you to make your vacation dreams a reality. At Fidelity Real Estate, we pride ourselves on making the purchasing process as seamless as possible. Start by browsing through our marketplace, then simply make an offer. If you need any assistance or have any questions give us a call at 407-465-5188. Our licensed real estate agents are happy to help.