There are so many incredible attractions and amusements in Myrtle Beach that will leave you wanting to return yearly, especially with a Marriott timeshare. This city and vacation town is located in the heart of the Grand Strand, a 60-mile stretch of beach in South Carolina. Additionally, it is known for its celebrity-designed golf courses. No matter what type of trip you take, whether traveling solo, with a partner or with the whole family, Myrtle Beach has so much to offer. Find out what you can do and which Marriott timeshare is best in Myrtle Beach by reading on.
Top Marriott Timeshare in Myrtle Beach
Marriott's OceanWatch Villas at Grande Dunes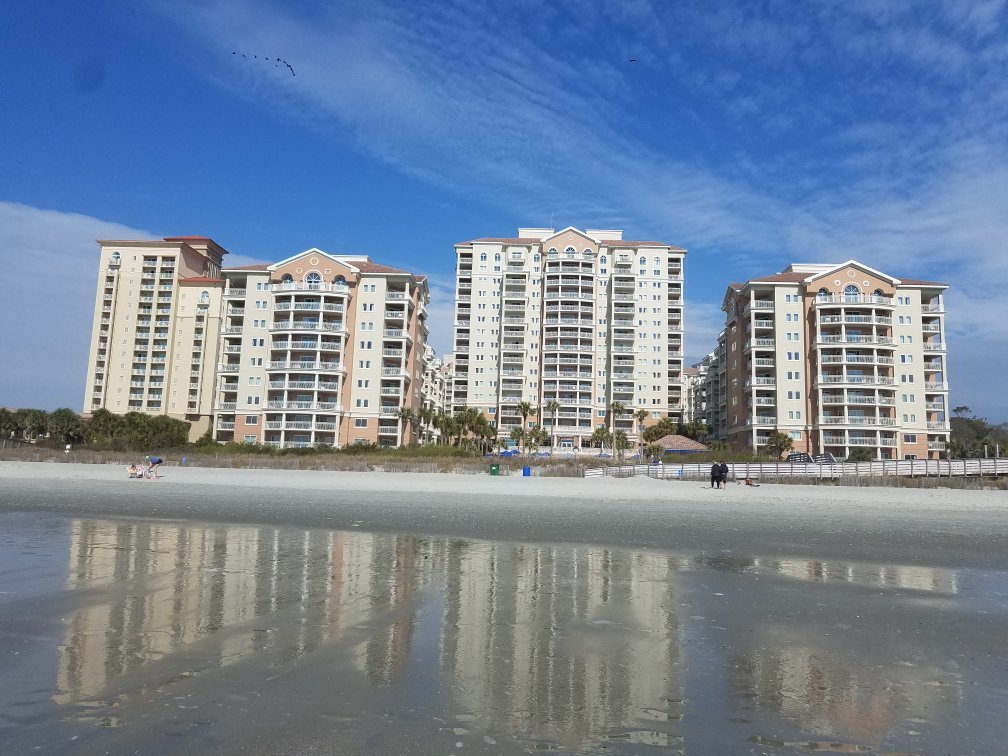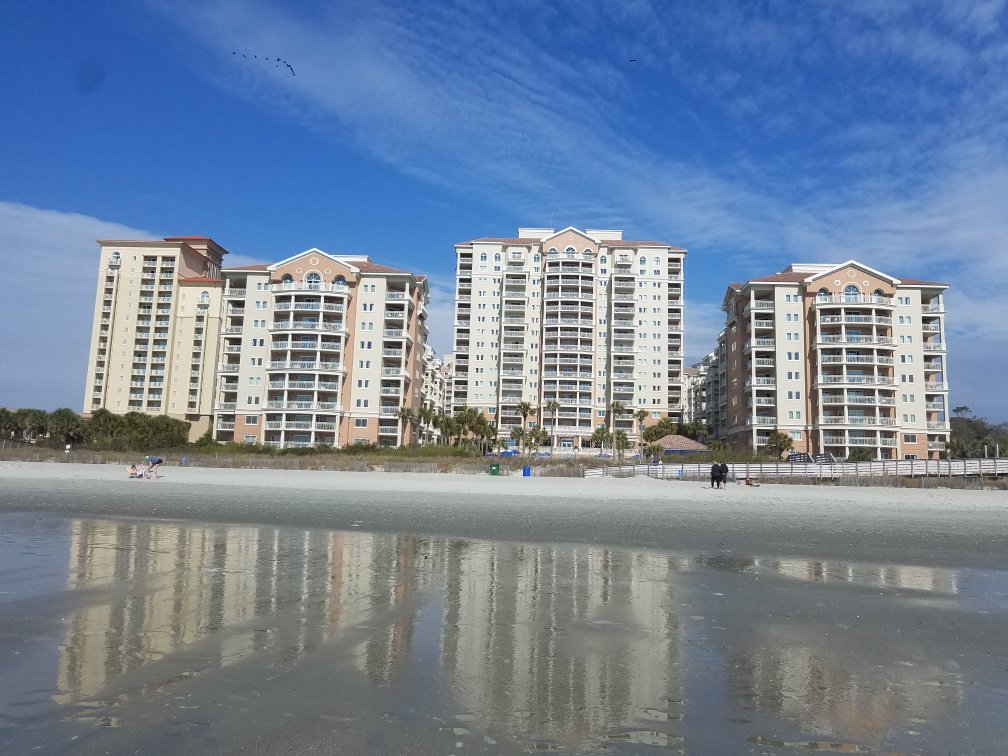 Myrtle Beach is home to Marriott's OceanWatch Villas at Grande Dunes. This vacation ownership resort provides a perfect combination of sun, beachfront fun and relaxation. Not to mention, it's one of the top 10 Marriott beach resorts. You can relax in spacious two-bedroom villas and enjoy family-friendly recreational activities at this oceanfront resort for no additional resort fees. Get comfortable in your condo-style villa rentals with their separate living and dining areas, premium bath amenities as well as fully equipped kitchens. Try your hand at putting on the resort's putting green, or play volleyball, shuffleboard or table tennis. In addition, on-site casual restaurants and pool bars offer a menu of a variety of American cuisine. With the fabulous suites and great amenities, it is no surprise this resort is the top Marriott timeshare in Myrtle Beach.
Marriott's OceanWatch Villas at Grande Dunes Amenities
Restaurant
Fitness center
Indoor pool
Outdoor pool
Activities for kids
Beach access
Things to Do Nearby the Marriott Timeshare in Myrtle Beach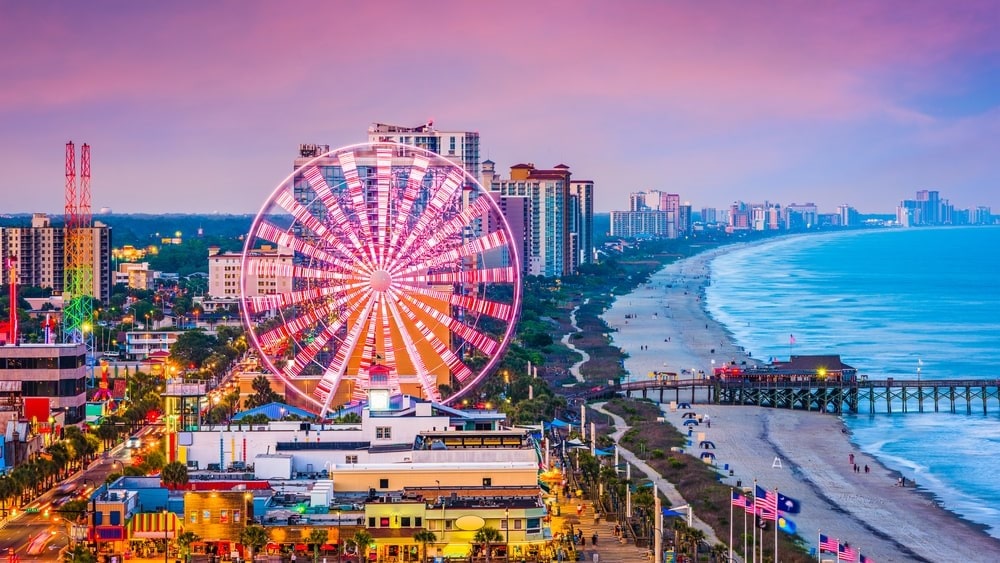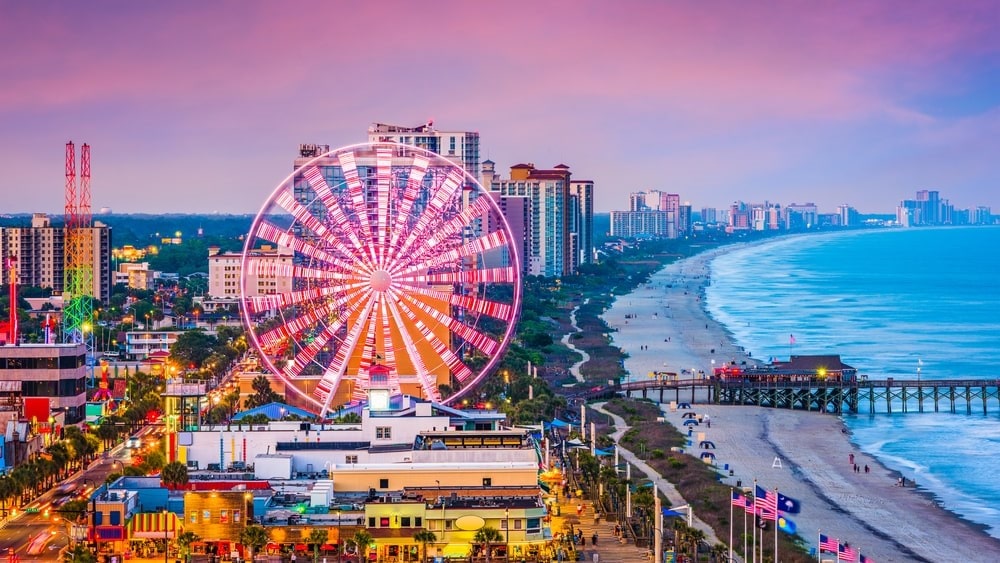 Play at the Beach
Myrtle Beach offers quiet, wide beaches that are popular among beachcombers. Cherry Grove has been named the best beach in South Carolina for those looking to relax by the water. There's a bait and tackle store on-site for those looking to fish. At Ocean Drive Beach, enjoy the sand, sun, as well as Carolina Shag dancing. The beachfront OD Pavilion is home to the classic dance and offers live music to get your groove on. Other beaches to explore for those looking for some adventure and excitement include Windy Hill Beach, Crescent Beach and Atlantic Beach. So, try some water sports or boating on your trip. Parasailing, jet skiing, cruises along the Intracoastal Waterway, paddleboarding and kayaking are all options for enjoying the water.
Golf in the Best Courses
In Myrtle Beach, you can enjoy some of the world's most challenging golf courses and experience the thrills of Myrtle Beach golf. Barefoot Resort and Golf is one of the top golf courses in the U.S. These golf courses are just a short drive from the top Marriott timeshare in Myrtle Beach. Golfers can choose from a variety of terrains and levels of difficulty, so they don't run out of options. Barefoot is consistently ranked as one of the top golf courses in the United States, making it a great choice on your next trip to Myrtle Beach Marriott timeshare resorts.
Not to mention, there are four golf courses at Barefoot Resort in Myrtle Beach, all designed by and named after hall of fame players. Greg Norman created the Norman Course, seven holes along the Intracoastal Waterway at Barefoot Resort, framed by native plant life, enhancing the attractiveness of the natural vistas. Carolina native Davis Love III produced three to seven holes on the Love Course to incorporate the ruins of an old plantation house. The Fazio Course, which lies between Dye's course and Love's course, was strategically designed by Tom Fazio with a great deal of tree cover and many lakes. Lastly is a visually stunning design bordered by natural white sands; the Dye Course has the infamous hazards for wayward shots synonymous with Pete Dye's name.
Explore Thousands of Entertainment Options
So much fun and adventure await you on your next trip to your Marriott timeshare on Myrtle Beach. Hop on a segway and take a tour through the woods of Huntington Beach State Park. East Coast's only 200-foot SkyWheel is a must for those unafraid of heights. Put on your swimsuit and enjoy a day of water slides and excitement at Myrtle Waves Water park. Or, see dolphins up close on a dolphin watch tour. For some friendly competition, there are over 50 mini-golf courses to choose from. With thousands of entertainment options, there is something for everyone to do, no matter if you are looking for a thrill or calmer vacation agenda.
Shop Til You Drop
There are plenty of shopping opportunities for some vacation retail therapy. At the Market Common, visitors can take advantage of the area's upscale shopping or shop outside at the popular Broadway at the Beach shopping complex. For guests looking to bargain shop, there are two Tanger Outlet locations you won't miss out on. You can find deals on Adidas, Nike, Michael Kors, Vineyard Vines and more. Shoppers will delight in shopping malls, factory outlets, specialty shops as well as flea markets on their next vacation to Myrtle Beach.
How to Buy a Marriott Timeshare in Myrtle Beach
Our Licensed Real Estate Agents can help you buy a Marriott timeshare in Myrtle Beach. So, start by browsing our Marriott timeshares for sale. Then, after you've found the perfect listing, simply make an offer. Not only is it so easy, but resale prices of timeshares are generally far lower than retail prices. To reach our experienced team, please call  (407) 465-5188 or email us at team@fidelityresales.com.