If you love vacationing, you may be wondering "is owning a timeshare worth it?" In reality, the answer to that question depends on your goals. Vacationing can mean different things for different people, and it's important to consider what you want to get out of travel. To find out if buying a timeshare is worth it for you, keep reading.
How Owning A Timeshare Works
Before you can decide if a timeshare is worth it, you need to understand how they work. As the name implies, a timeshare is a type of vacationing arrangement where you share time at a resort with other owners. Nowadays, there are points-based timeshares and week-based timeshares. The points-based system allows owners to use their points to book different amounts of time at respective resorts. Weeks-based timeshares often mean you own a week and are entitled to one week at your resort per year. When this week depends on if you have a fixed or floating week timeshare.
Learn More: A Quick Look at Types of Timeshares
Why Owning a Timeshare is Worth It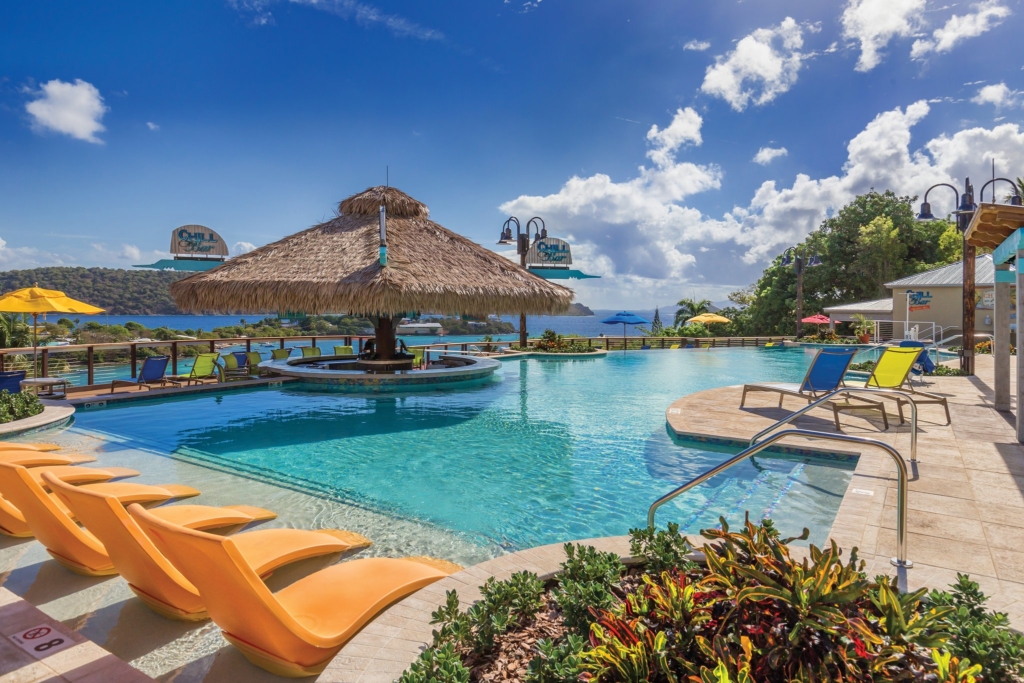 A few things to consider before buying a timeshare are the frequency you travel, where you tend to go, and who you travel with. Once you know these things, you can start to determine if it's worth it for you and your family. Take a look at the benefits of owning a timeshare, including perks just for owners.
Read More: How To Choose A Timeshare Home Resort
Priority Booking
Undoubtedly, frequent travelers appreciate the ease of priority booking. With a timeshare, you generally will have priority booking at your home resort months in advance. This gives you more options over non-owners when planning your vacation, especially if you own or want to travel to a high-volume resort.
The Best Vacation Clubs
The concept of timeshares has changed a lot since the 70s, and now features a vacation club style of offerings. Major brands like Wyndham, Hyatt, Disney, Hilton, and Marriott (where you may already vacation now) all provide their members with exclusive vacation club memberships. Valued members can receive extra vacations, longer stays, car rentals, and tickets to live shows just for using their timeshare. When you buy a timeshare, you are also entering a world of vacation bliss. You'll get exclusive offers reserved for owners you won't find anywhere else. Read more about each brand's vacation club in our other blogs to decide which club sounds most appealing to you. Making a pros and cons list of prospective vacation clubs can help you decide if owning a timeshare is worth it.
Great Family Vacations
One of the best things that DOES make owning a timeshare worth it is the memories you get to make with your loved ones. You won't have to worry about planning vacations. You'll simply be able to go. Buying a timeshare for less means you'll not only be saving money but also securing vacations for your family for years to come. You can take them to world-class destinations and exciting restaurants, amusement parks, and events every year. Undoubtedly, traveling is a great way to let your family experience more.
Vacation Exchange
Additionally, you can add a vacation exchange membership to your existing timeshare membership and travel to new resorts every year. Not to mention, most timeshare brands allow members to travel to different resorts within the network for no extra cost, like Club Wyndham WorldMark. This means you can take your family to new places every year. The spacious accommodations at timeshares also make it ideal for families because there is sure to be enough space for everyone to vacation comfortably.
Is Owning A Timeshare Worth The Cost?
Of course, the main question you are asking is "is a timeshare worth the money?" and the answer is, it depends. Some would argue buying a timeshare directly from the resort is not worth the premium price tag. However, there are certain exclusive benefits you can only get when buying retail. Particularly in the case of buying DVC resale versus direct.
The Yearly Cost Of A Timeshare
According to ARDA, the current yearly average maintenance fee is $1000. While this may seem steep, we can assure you that buying timeshare resale can oftentimes help you cut the cost of the lifetime of your timeshare. Additionally, when you consider you will be staying at a resort for seven days a year, for about $1000 a year, this averages to around $142/night. Keep in mind timeshares are more luxurious and well-appointed than most hotels you'll find, so you really could be getting a great bargain. Owning a timeshare could be worth it for you if saving some money and higher accommodations matter for your vacations. Especially when you buy on the resale market, and not directly from a resort. More on that later!
Timeshare Maintenance Fees
A major point to consider when buying a timeshare is the maintenance fees associated with your timeshare. Typically, every year owners pay a maintenance fee to their resort or HOA. This fee covers beautification of the resort, upgrades to rooms, and the resort amenities among other things. Maintenance fees are increasing yearly as demand for better resorts goes up. While this may seem like a con, it can actually provide you with guaranteed greater vacations for you and your family.
So, Is Owning A Timeshare Worth It?
In all reality, timeshares are only worth buying if you're going to use them. The "value" comes from using your ownership every year, so your maintenance fees are put to good use and you don't waste any vacations. Finding a timeshare worth buying is all up to personal preference, making sure you get the best use out of it.
Perhaps you want the flexibility to vacation when and where you want. Most top brands like DVC and Wyndham offer points-based timeshares. Or maybe you are looking to travel to Myrtle Beach every year at the same time, making family traditions. You might find a fixed week timeshare on Myrtle Beach worth buying.
There are many brands that offer different ownership types and resorts. Even better, you can decide exactly what you want if you buy a timeshare resale. Browse our timeshares for sale by price, location, usage type, points, and more.
Buying Timeshare Resale
The resale value of a timeshare is often called into question, so if you do buy one retail and want to sell it later, you may not realize your initial investment. That's why we recommend buying a timeshare resale the first time around. That way you can receive incredible vacations, luxurious accommodations, and priority booking without paying over. While resales still have maintenance fees, you will be less likely to have to take out a large loan for your initial purchase, saving you money now and later.
At Fidelity Real Estate, we help owners list their timeshares for sale and then market those timeshares to the right people. With hundreds of listings from nearly every brand, there is sure to be a resale listing that suits your vacation needs. To get started, browse our timeshare resale listings.