Say what?! You can finance a timeshare? Most people might not expect to easily get financing on a timeshare, but this is actually a misconception. Our friends at Vacation Club Loans offer financing with low rates, no pre-payment penalties, and an easy approval process. They make it easy for you to take that dream vacation as soon as possible!
Should You Finance a Timeshare?
Most people finance their primary homes, cars, furniture, and now even smartphones. For those who vacation regularly and strive to make unforgettable memories on family trips, timeshares are an ideal fit. While some people say you shouldn't finance something if you can't pay for it in full, it's at least important to know the option is out there.
Vacation ownership can bring years of memories in top resorts with the best hospitality brands without breaking the bank on a lifetime of vacations. What's more, the timeshare resale marketplace can save families even more, with contracts sold at less than a fraction of the price.
Buying directly from a developer has perks, like exclusive benefits or extra flexibility. However, it can cost thousands more to buy directly from the top vacation clubs out there. It's ultimately up to you if you should finance your ownership. Keep in mind, however, that financing a timeshare resale can make your vacations that much more affordable. If you were thinking of buying a timeshare but thought that it would be a financial burden, then maybe financing would be the best option for you.
How to Finance a Timeshare Resale
The first step is deciding on what vacation ownership will fit best with your travel lifestyle. Are you interested in spending the same week at the same resort yearly? Are you looking for a little more flexibility than that? Beaches or mountains? Family-friendly or weekend getaways? Points or weeks? These are all critical questions to consider when you're on the market for a timeshare resale. There is something for every travel style, so you want to make sure to find the perfect fit. If you don't love it, you might not find it worthwhile to obtain financing on a lifetime of vacations.
Find the Right Timeshare Lenders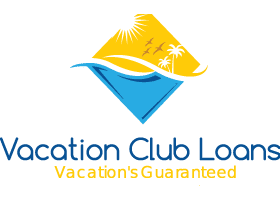 This is a huge step. With all the fishy happenings in the secondary market, you want to make sure you find a licensed, reputable lender. Timeshare financing lenders like Vacation Club Loans offer fast loan approval, low-interest rates, and no hidden fees. They are also proud members of the American Resort Development Association (ARDA), adhering to a strict code of ethics and guidelines to provide timeshare consumers with the utmost care and guidance.
VCL's annual rates start at 9.9% for Disney Vacation Club resales, 11.9% for Marriott, Hilton, Hyatt, and Westin, and go up to 13.9% for all other brands. Depending on your credit, you can have the timeshare resale of your dreams. All you pay up-front is a 10% down payment, and VCL will take care of the rest.
Timeshare Financing Calculator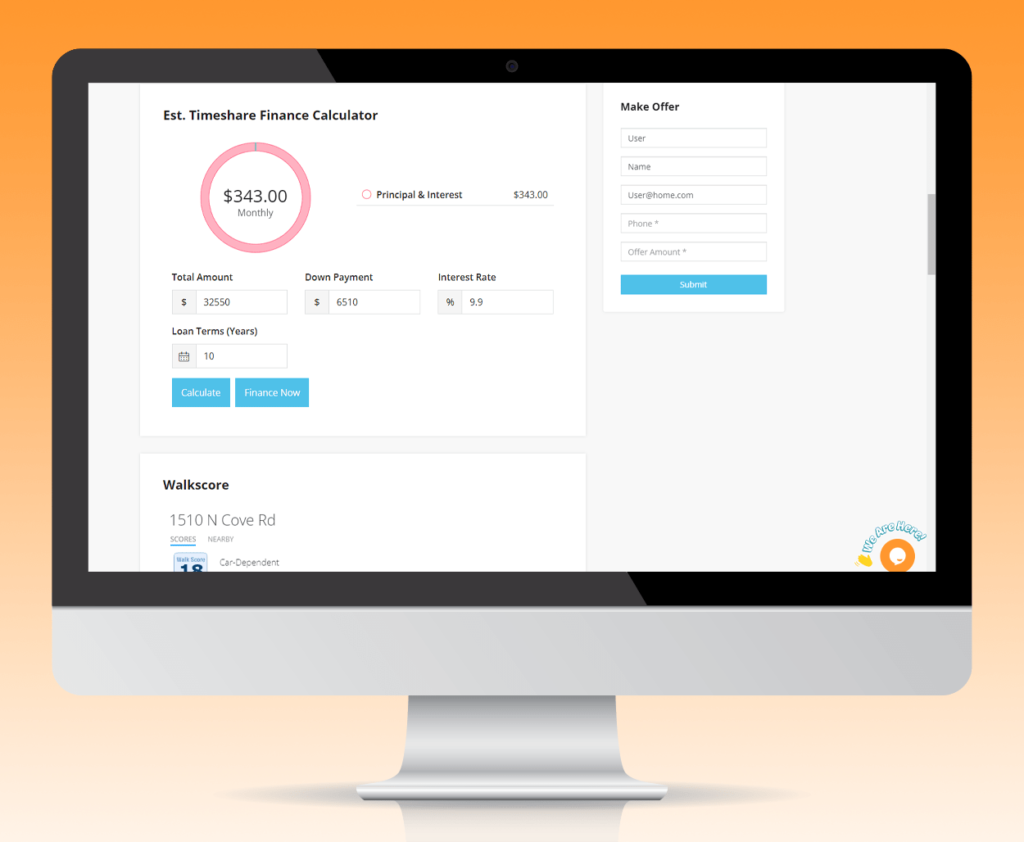 Our website also has a loan calculator on every listing, so you can set your own terms and downpayment. This makes it easier to estimate how much you will want to finance and what your monthly payments will look like. Every listing on our website includes this calculator, so you can see financing estimates without ever leaving the page.
Simply scroll down to the "Est. Timeshare Finance Calculator" section on the listing page to begin. There, you'll enter in all of your potential financing information. Then, hit "Calculate" to see the estimate. It's that simple! If you're ready to finance, click on the "Finance Now" button to head to our timeshare financing home page.
From there, you can learn more about VCL and how to apply for timeshare financing with Vacation Club Loans. After you apply, a representative will reach out to you to further discuss financing. VCL representatives are experts in timeshare financing, so they will be able to answer any questions that you may have. Once you are approved, you can then make an offer on a timeshare! Easy as that!
How Easy is it to Get Financing On A Timeshare?
As long as you have good credit, you might find it pretty easy to get financing on a timeshare! Having good credit means you've paid bills on time without missing any payments and have a healthy history of credit. Timeshare lenders like Vacation Club Loans offer easy, fast online approval. All you have to do is find the timeshare you want to buy and apply for financing on our website!
Can I Finance a Timeshare With Bad Credit?
With just a 600 FICO, VCL will approve your loan application with up to seven-year terms. Not to mention, your debt will be confidential. VCL does not report to any credit bureaus, but they will need to retrieve your credit score before approving a loan.
As of October 13, 2021, Vacation Club Loans is accepting all DVC credit applications with no minimum credit score. This is a huge step towards DVC ownership being accessible to all!
Vacation Club Loans are easy and straightforward. You can get estimated payments on their website based on the loan amount, the brand you wish to buy, and your credit score. If you are happy with the results you get back, consider applying online. Vacation Club Loans offers fast loan approval so you can get started taking the vacations of your dreams.
Browse Timeshares for Sale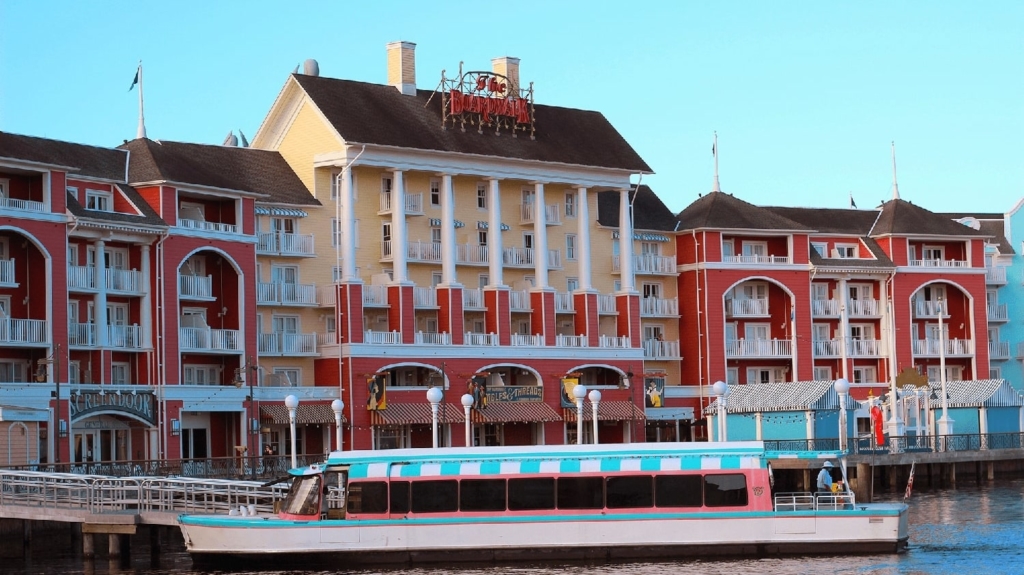 Ready to buy a timeshare resale? Browse our timeshares for sale online now from top brands like Disney Vacation Club, Marriott Vacation Club, Hilton Grand Vacations, and more. Once you find the right listing for you, use the timeshare financing calculator to see the estimated loan amount. If you're ready to apply for financing, simply hit the "Finance Now" button on the listing page to get started! Becoming a vacation owner has never been so easy! We know that deciding to buy a timeshare can be daunting, but we're here to help. We can help you find the perfect vacation ownership for your family without any pressure. You can contact our experienced team directly at (407) 216-5187 or [email protected].
Get Started Selling Your Timeshare Now by Filling Out the Form Below! One of our Licensed Real Estate agents will contact you as soon as possible.