We are going to clue you in on a secret: roughly 9.6 million timeshares are owned in the United States. Timeshares are a great way for individuals and families to enjoy vacationing every year at a reasonable price. When deciding to purchase a timeshare, it is important to consider which resort you will chose to be your home resort.
The Benefits of Timeshare
There is a perfect home resort for every person: The city lover, the beach bum, the mountain-climber, the Disney fanatic and so much more. So how do you make the right decision for you and yours when it comes to choosing a home resort? Well, like any big decision, it's important to have all the information available so you can make the right choice. That's what we're here for!
What is a home resort?
The benefits of timeshare may have you asking "what is a home resort?" and why does the one I choose matter? A home resort is timeshare lingo for the resort where an owner has real estate (aka the timeshare). Even with the flexibility timeshares allow for today, choosing your home resort is important because much of the other timeshare benefits build off of your home resort. With some developers, your timeshare is expressed in points, and the resort where those points are deeded is considered your home resort. Your home resort is also where you have a guaranteed vacation every year.
Things to Consider
The main things to consider when deciding on your home resort are:
Below we break down each category for you.
Accommodations
Many resorts are built to accommodate varying family sizes. When choosing a home resort, it's important to look at how many bedrooms the units have, the size of the unit (did you know most timeshare units are 3x bigger than the average hotel room? So much space!), how many bathrooms, and the size of the kitchen. These factors can vary from resort to resort, and you want your home resort to be just right for you. Do your research on what you will need to be comfortable and find a resort that accommodates your wishes.
Age of Resort
Why does the age of a resort matter? Well, as some resorts age, developers don't refurbish them as often. Additionally, if you love old resorts, they can have their own type of charm. If you're looking for a modern and brand new resort, age would matter here too. Newer resorts tend to cost more up-front, but older resorts that need refurbishing may cost more in maintenance fees. It really just depends on a case-by-case basis, but it is definitely something to consider when choosing a home resort.
Amenities
Possibly one of the most important factors when picking your home resort is the amenities offered at the resort. What does it offer, apart from your unit? Is there a pool, or two? Is there a fitness center and how state-of-the-art is it? Do you even need a resort with a gym? Do you want to spend an afternoon floating down the lazy river?
Make a list of the amenities you want your resort to have and compare it to what resorts are offering. Today's resorts are known for their luxurious and exciting on-site amenities, making a day spent at the resort one of the best parts of the trip.
Attractions
So, on the days of vacay that you do decide to leave your luscious king-size bed, what is there to do around the resort? Some resorts, like a few within Disney Vacation Club, are built right beside (or inside!) theme parks. Do you have a young family (or a youthful spirit) and long to wake up just moments away from Disney, or are you not a theme park lover? Choosing a home resort near a park can be beneficial for those who want to visit the parks every year, or at least have the option.
If theme parks aren't your thing, consider getting a timeshare that is located near a ski resort or a golfers paradise. It's definitely important to consider your hobbies and interests so you can continue partaking in them at your home-away-from home!
Finances
Knowing how much you can afford to put into purchasing a timeshare is definitely one of the most important factors. While timeshares can create affordable vacations year after year, it is important to understand the maintenance fees associated with the resort you choose. Purchasing a timeshare on the resale market has the potential of saving you thousands in upfront costs.
In addition, factoring in how you will get to your timeshare every year (do you have to fly there?) are important parts of budgeting for the perfect annual vacation. If the timeshare you love feels a little out of budget right now, Vacation Club Loans can offer assistance in making the best of financing a timeshare.
Location
Location, location, location: the three rules of real estate are important here. Similar to choosing a home resort near attractions, location is important when you think about the weather, the season and the climate of the location you choose. Timeshare owners, however, can enjoy lots of perks through qualifying vacation exchange networks, like Interval International and Resort Condominiums International. This means that owners can have the option to visit different locations every year. Choosing your home resort location though is still important because this is the resort where you have priority reservation.
Find your perfect home resort now!
Rewards Programs
One of the most enticing parts of vacation ownership is definitely the rewards. On top of affordable and reliable vacations, timeshare resorts offer plenty of rewards for their members. Choosing your home resort also means you are choosing what rewards program you can be a potential member of. Some of the most common rewards programs are Marriott Bonvoy and Disney Vacation Club. While most resorts have their own rewards programs depending on their parent company, it's important to do your research so you can be satisfied with your program.
Theme
Choosing a resort with a theme you love is important. As we all know, Disney has several themed resorts, and other resorts from different brands cater to different lifestyles and preferences. Determine if you love a safari-themed resort, a magical getaway or a super-modern vibe.
Type of Timeshare
Many timeshares today are points-based. This means that you own points that can be used to book properties within your timeshares network. The amount of points you have is dependent on how frequently you travel (annual, biennial, etc.) and what caliber of resorts/rooms you plan on staying in. It's important to remember that when you own a property a resort, you have priority booking windows which is always a plus. Marriott, Disney, and Hilton all have points-based programs as an option for owners.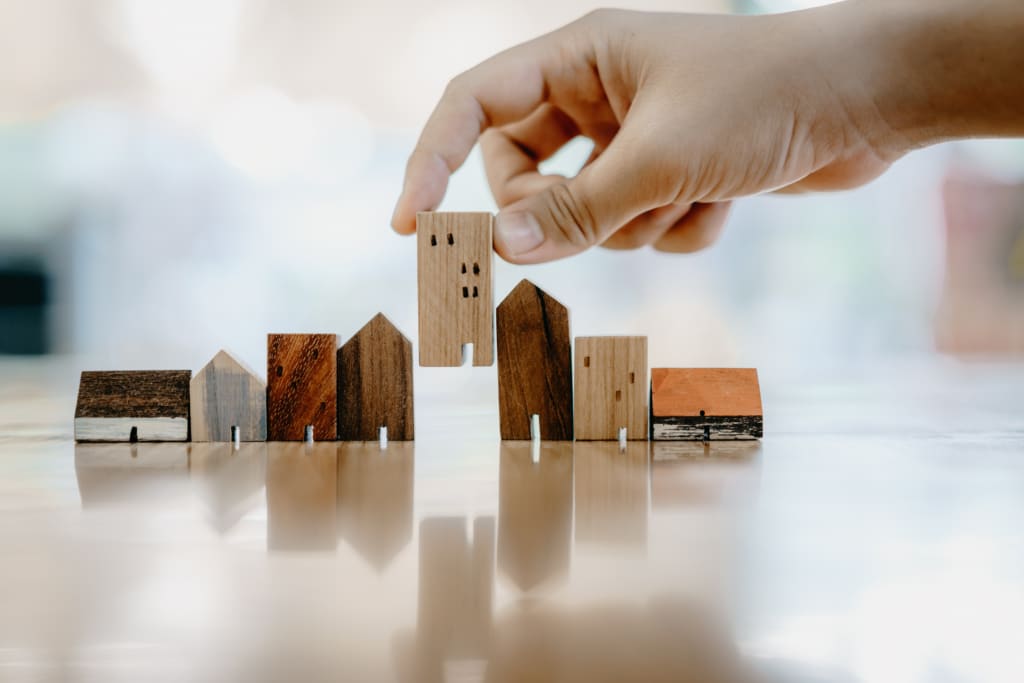 What's the best timeshare resort?
The best timeshare resort differs for everyone. As you can see, there are so many things to consider when picking your home resort. What do you think is the most important thing to consider? Let us know! Stay in the loop with the latest timeshare news and vacation tips with the Fidelity Resales blog.