Families love Holiday Inn Club Vacations' top destinations around the U.S. When you buy a Holiday Inn Club timeshare, you have access to dozens of their resorts in prime locations. Whether it's beachside, mountain views, or theme parks, there's definitely something for everyone. Take a look at top picks from owners and travelers!
28 Holiday Inn Club Vacations Destinations
Holiday Inn Club works by using a points-based system that allows for greater flexibility and freedom. Choose from 28 resorts in the best destinations in the U.S., including Orlando, Las Vegas, Myrtle Beach, and more. Take a look at some of the best Holiday Inn Club Vacations locations you should visit ASAP with your ownership.
Florida
Georgia
Louisiana
Missouri
Texas
Massachusettes
Nevada

Arizona
Illinois
South Carolina
Tennessee
Virginia
Vermont
About Timeshares at a Holiday Inn Club Vacations Destination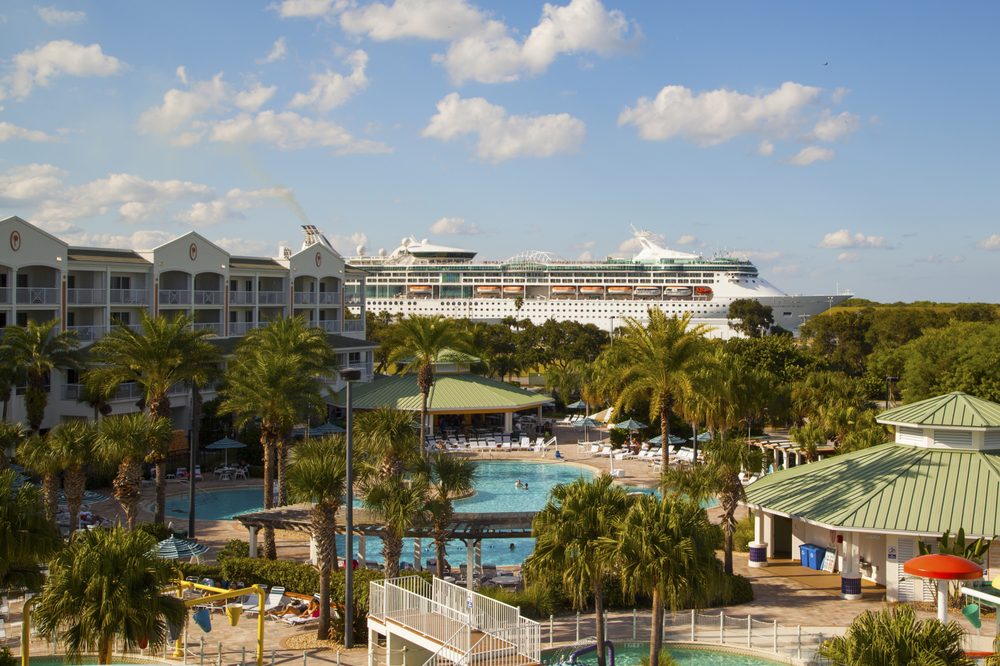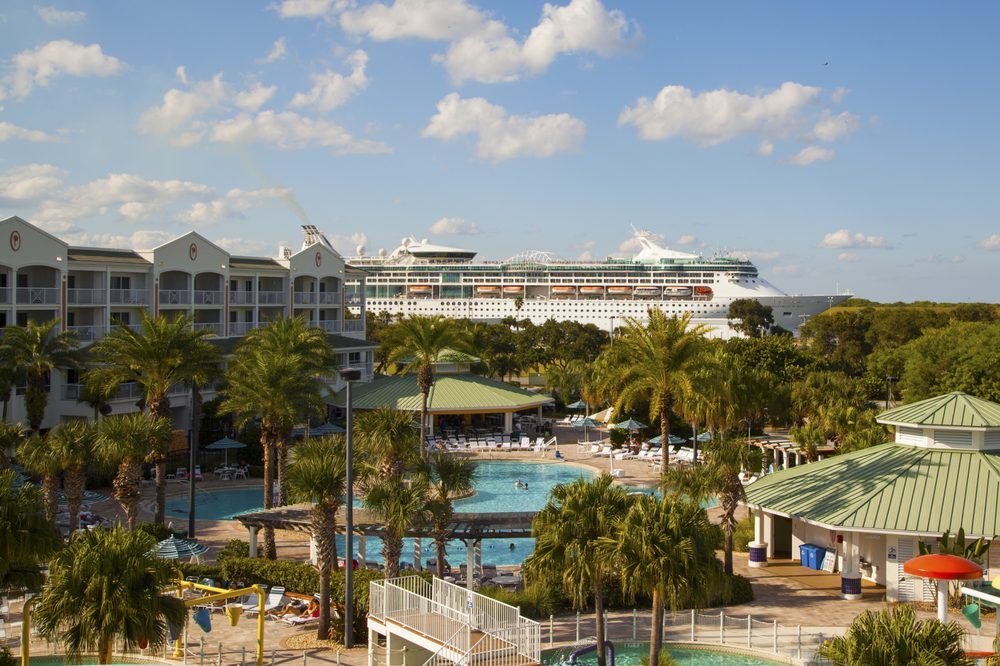 When you visit Holiday Inn resorts timeshares, you'll be welcomed with exceptional amenities, accommodations, and customer service. Villas and suites range in size to accommodate any size travel party. So if you want to bring the whole family to save money and stay together in a four-bedroom Signature Collection Villa at Orange Lake, or you're just on a weekend getaway with your partner, you can spend your points with flexibility.
What's more, select Holiday Inn resort timeshares offer "Signature Collection" villas. The Signature Collection accommodations have upgraded and luxurious amenities, as well as extra space, compared to other villas at the resort. You can spend extra points for Signature Collection accommodations and vacations in style, but the standard villas are just as exceptional. Owners come to expect fully-equipped kitchens, private bedrooms, updated baths, as well as laundry in their units at Holiday Inn timeshare resorts.
Not to mention, most Holiday Inn Vacation Club locations have calendars packed with activities for the whole family, on-site dining, kids' centers, golf, and more.
Top Holiday Inn Club Vacations Destinations
Orange Lake Resort by Holiday Inn Club in Orlando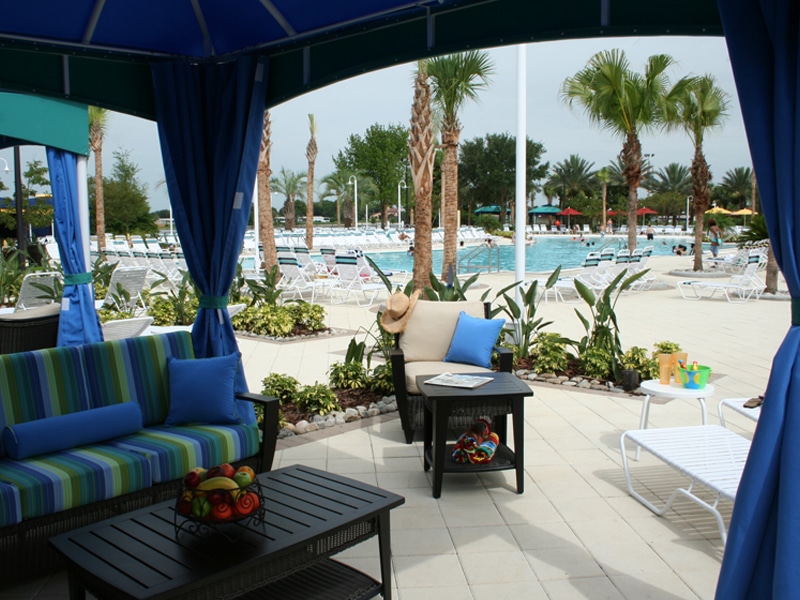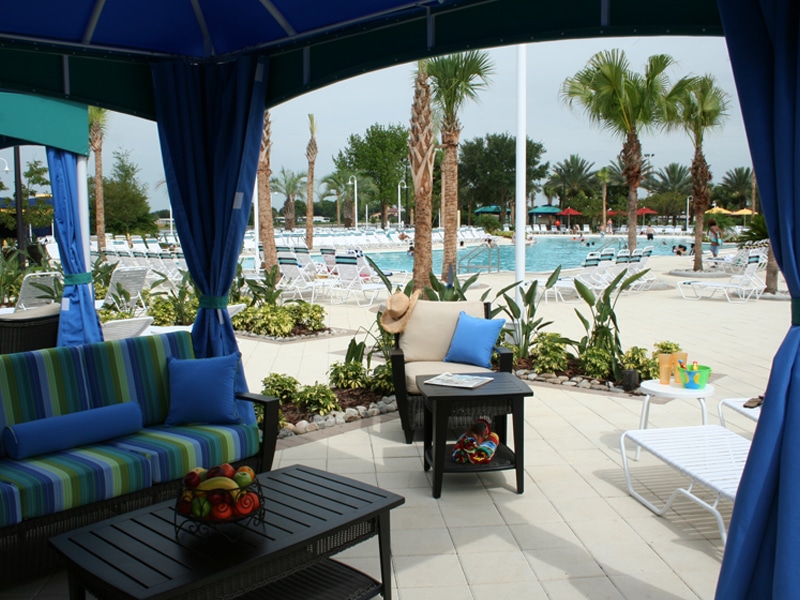 This flagship resort is well-known for being a massive property full of family fun and excitement. Orange Lake by Holiday Inn Club has four separate villages and even provides guests a free shuttle for getting around. Its close proximity to theme parks and attractions certainly makes Orange Lake a prime spot in Orlando.
There's something for everyone in your family at this holiday inn vacation club location! Two 18-hole golf courses will help in scoring the perfect par. Not to mention, there are also two 36-hole mini-golf courses perfect for the little ones. Multiple pools are dotted around the resort, so you can always find a spot for peace and quiet, or be in on the action near waterslides and interactive fountains. For a day out on the lake, guests can also rent tubes and kayaks to explore over 80 acres of freshwater.
Learn more about Orange Lake Resort or browse our Orange Lake timeshares for sale.
Cape Canaveral Beach Resort in Florida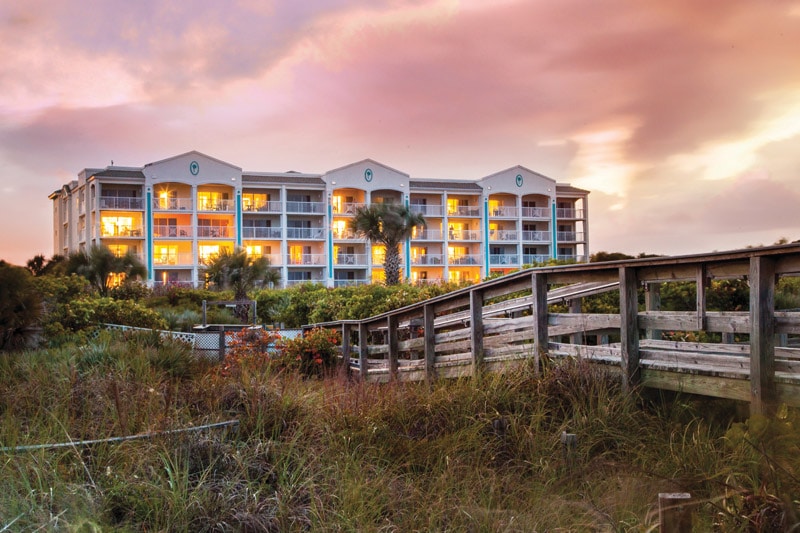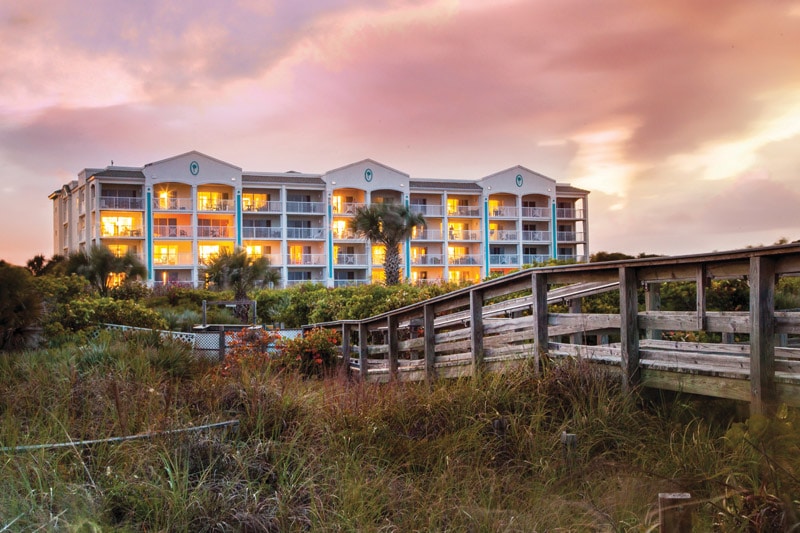 Florida vacations don't have to just be about theme parks. Head to one of the best beaches in the state, the Space Coast. Cape Canaveral is near the Kennedy Space Center, where visitors can immerse themselves in unearthly experiences.
This Holiday Inn Club Vacations destination is also a perfect beach getaway. The Cape Canaveral Beach Resort makes relaxation easy with a winding lazy river as well as ocean-front views. Not to mention, its proximity to Cocoa Beach will allow you to explore the Cocoa Beach Boardwalk, which is full of shops, bars, and restaurants.
Cape Canaveral Beach resort offers Studios, One, Two, and Four-Bedroom Villas. You'll enjoy maximum comfort with fully-equipped kitchens, private bedrooms, and plenty of space to stretch out. Take a look at Cape Canaveral Beach resort timeshares for sale.
Desert Club Resort in Las Vegas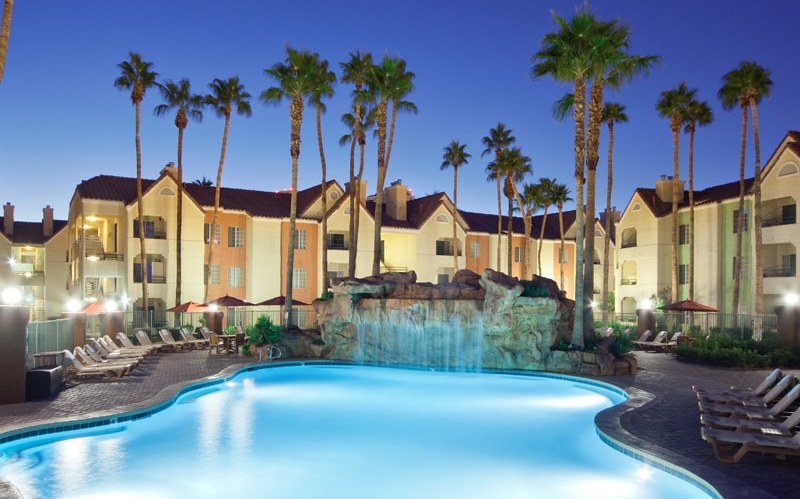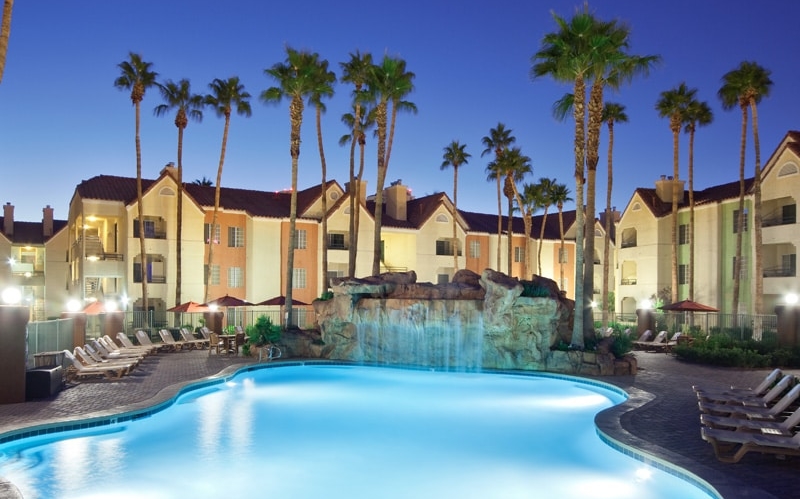 Las Vegas doesn't have to just be fun for adults. Bring the kids along to this top Holiday Inn Club Vacations destination too. The Desert Club Resort is just a block away from the Strip, so you can enjoy the scenery of the desert while staying away from the bustling nightlife.
Five heated pools undoubtedly offer ultimate relaxation and fun. Not to mention, the Gold Mine Bar & Grill makes a day out in the sun even more comfortable. Enjoy cocktails while lounging in the sun, or grab a bite to eat before heading out to all of the Las Vegas excitement.
Make sure to dedicate a day to visiting the Grand Canyon or Hoover Dam. The Desert Club Resort has a perfect location for seeing all that the Mojave Desert has to offer. Make sure to check out Desert Club Resort timeshares for sale.
Galveston Beach Resort in Texas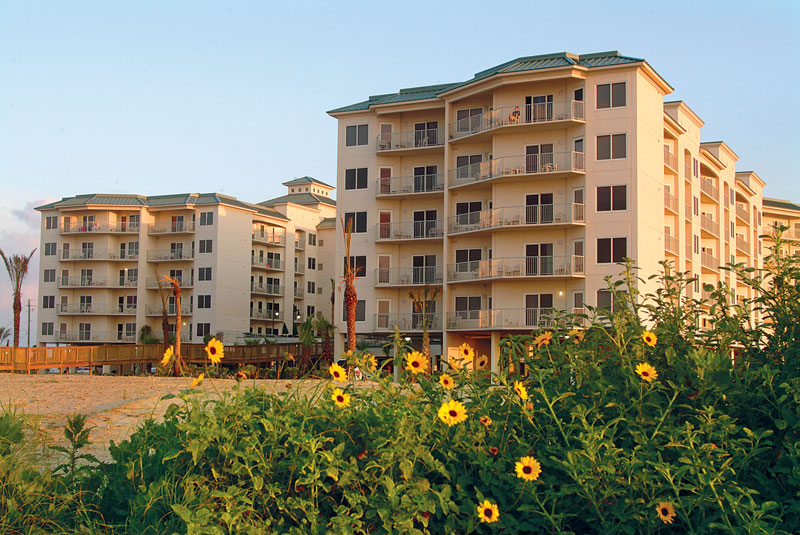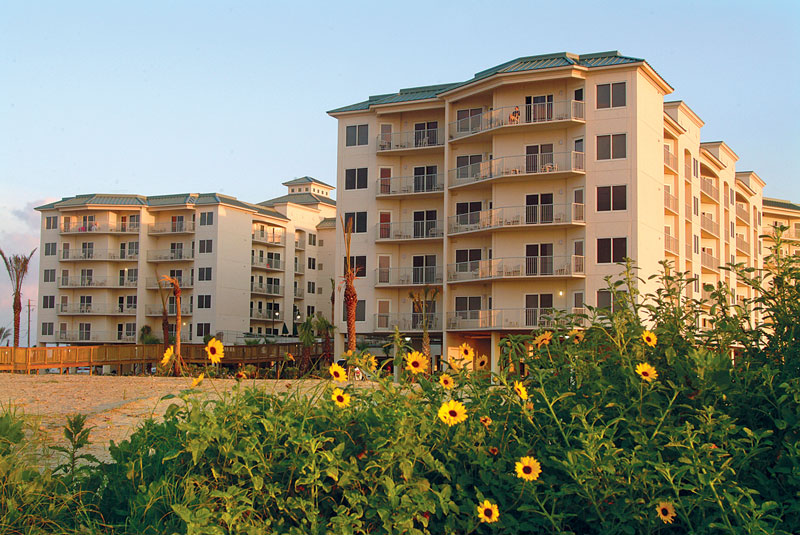 Ever heard of Galveston? This up-and-coming beach town sits on the Texas Gulf Coast, where the water is warm and you can count on sunshine year-round.
Explore Galveston's Historic Downtown area. Galveston is famous for the Schlitterbahn Galveston Waterpark, with rides for every thrill level. The kids will also love the Moody Gardens Rainforest Pyramid, where visitors can get up close to wild animals and exotic birds.
This top Holiday Inn Club Vacations destination is complete with family-fun activities like sand volleyball, horseshoes, as well as an infinity-edge pool. Choose from One or Two-Bedroom Villas, including a Two-Bedroom Signature Collection option. Take a look at Galveston Beach Resort timeshares for sale now.
Scottsdale Resort in Arizona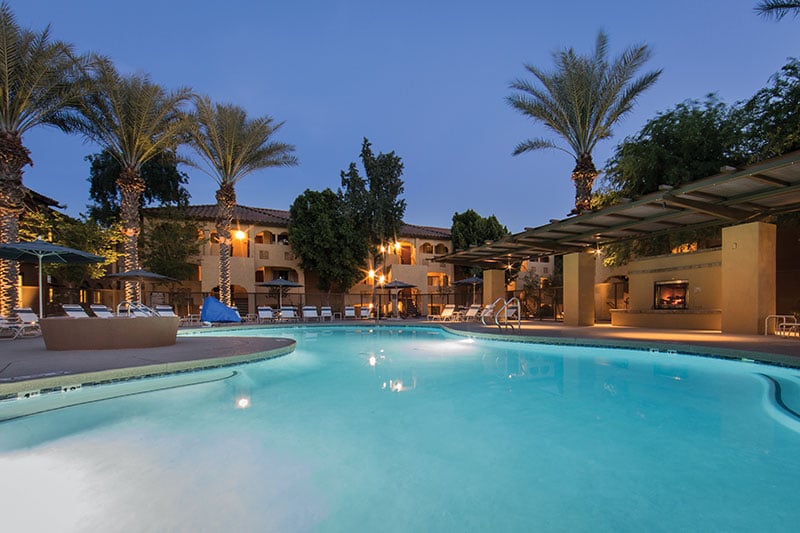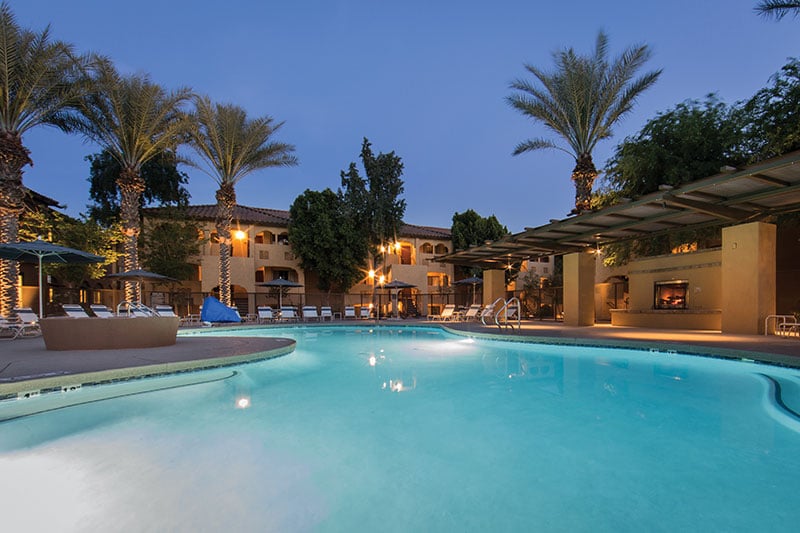 Desert hikers that are drawn to Arizona will love the Scottsdale Resort by Holiday Inn Club Vacations. As a top Holiday Inn Club Vacations destination, visitors have miles of options for hiking trails with cacti and tumbleweeds. Scottsdale's downtown area is full of boutiques and Southwestern style.
The Scottsdale Resort is packed with just as much fun on the property, with two winding waterslides and four pools. Make sure to grab delicious street tacos from ArteZania's, conveniently located on-site with locally sourced ingredients and refreshing cocktails. Not only does this Holiday Inn Club resort have comfortable accommodations, but guests can bring their extended family along too with Four-Bedroom Signature Collection villas.
South Beach Resort on Myrtle Beach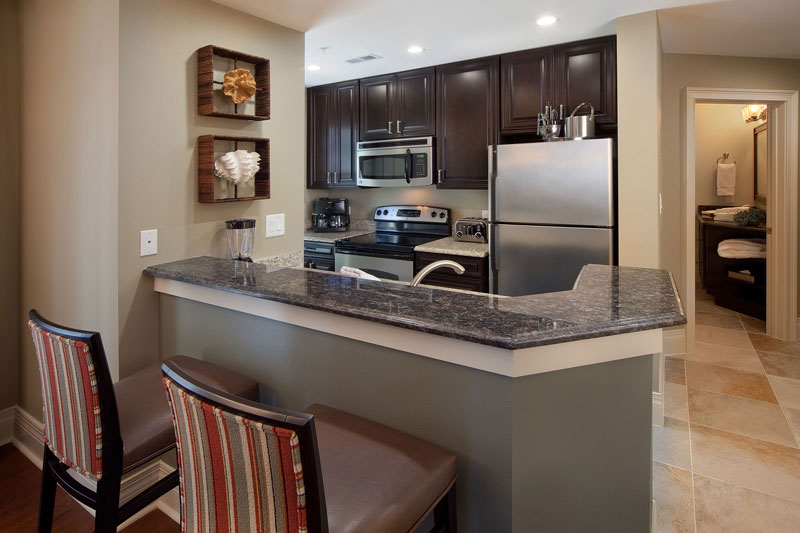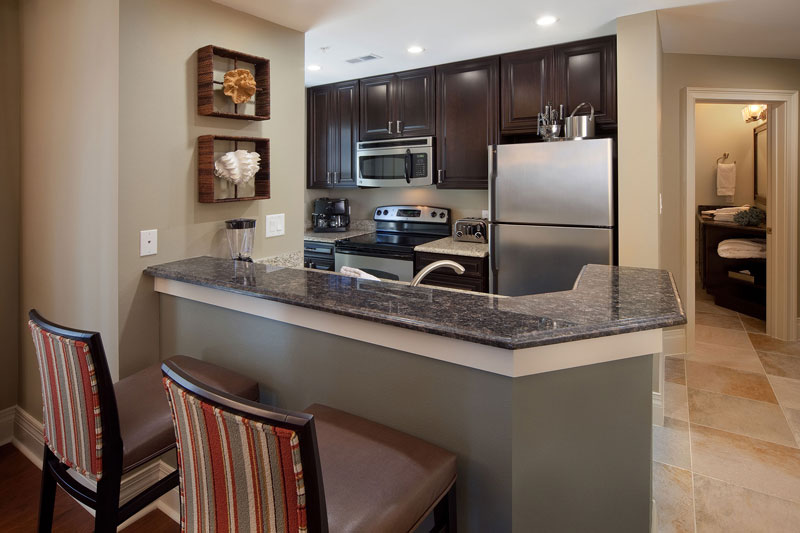 Take a trip to one of the best beaches, the Grand Strand on Myrtle Beach. The South Beach Resort by Holiday Inn is the perfect location, conveniently right across the street from the Atlantic Ocean. This way, you can make your way to the shore every afternoon while staying away from the hustle and bustle of other beachgoers.
Take the little ones to the Splash Cove pool, where they can zoom down waterslides and float the lazy river, right on the resort. There's even a beachfront club pool, so you can enjoy the beautiful Atlantic Ocean views while drinking some refreshing cocktails from Captain Cliff's Lagoon Bar. Check out South Beach Resort timeshares for sale.
Smoky Mountain Resort in Gatlinburg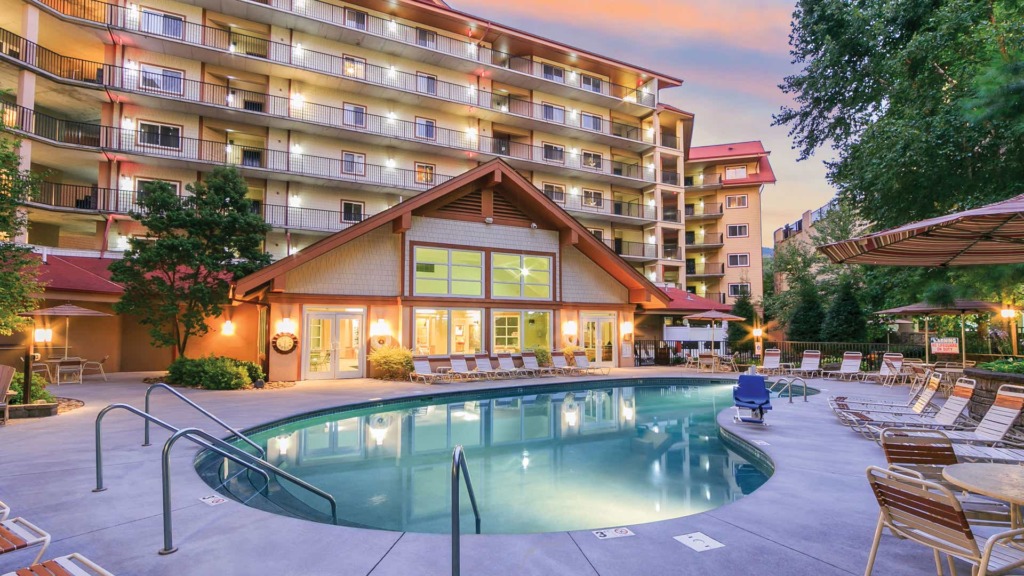 This Holiday Inn Club Vacations destination is for mountain-lovers and great outdoor enthusiasts. Head to Gatlinburg, Tennessee for a vacation with tons of outdoor activities like hiking, biking, fishing, and more. As one of the best Holiday Inn timeshare resorts, Smoky Mountains Resort can make you feel right at home with all of its comfortable accommodations and top-notch amenities.
A visit during the colder months doesn't have to stop you from splashing in the water, especially with kids in tow. The Splash Hollow indoor waterpark on-site has waterslides and interactive features, as well as loungers nearby for parents too! There is also an indoor pool area with floor-to-ceiling windows, as well as an outdoor pool open seasonally when the weather permits. Don't miss out on mountain vacations and epic scenery year-round when you buy Smoky Mountain Resort timeshare resale from Holiday Inn.
Sunset Cove Resort on Marco Island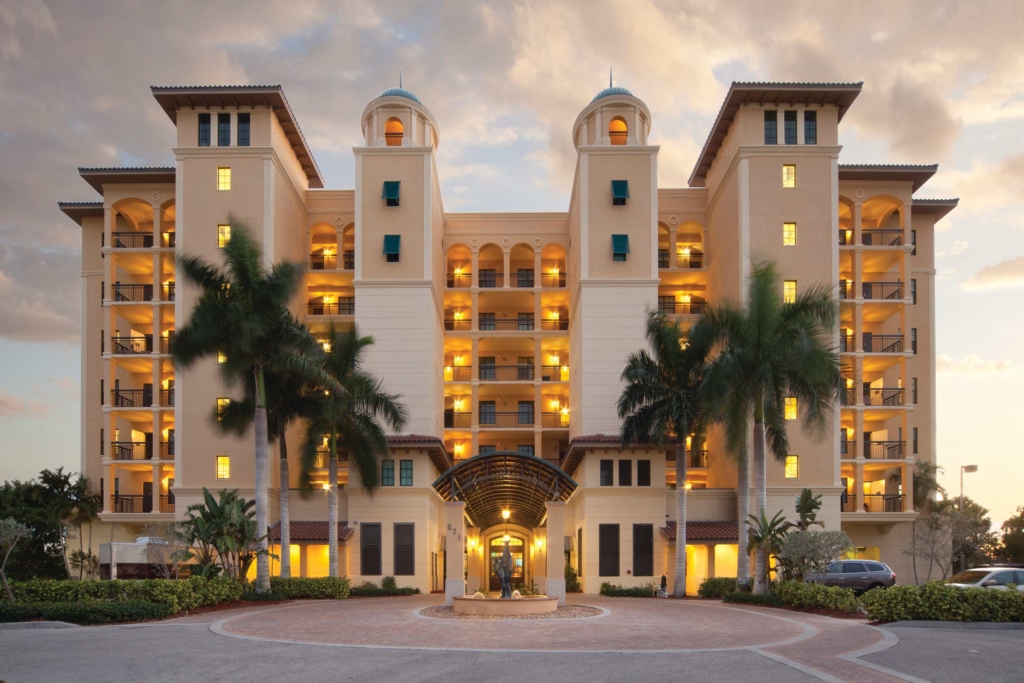 All things luxury are found in Marco Island, Florida. The same is certainly true for Sunset Cove Resort by Holiday Inn Club. Watch the sunset over the Gulf every evening at this Holiday Inn Club destination, whether out on your private balcony or while strolling along the powder-soft sand at Tigertail Beach nearby. Marco Island is a favorite vacation destination because of the spas, beautiful beaches, rolling hills at the golf courses, as well as shopping.
Come back after a day of exploring the island to the Sunset Cove Resort, which offers many amenities and accommodations on par with the luxury of Marco Island. Three-bedroom Signature Collection villas sleep up to eight people and include fully-equipped kitchens with stainless steel appliances, granite countertops, plush bathrobes, and all-around luxurious interiors. Take a look at Sunset Cove Resort timeshares for sale to make beach trips to Marco Island an annual tradition.
New Orleans Resort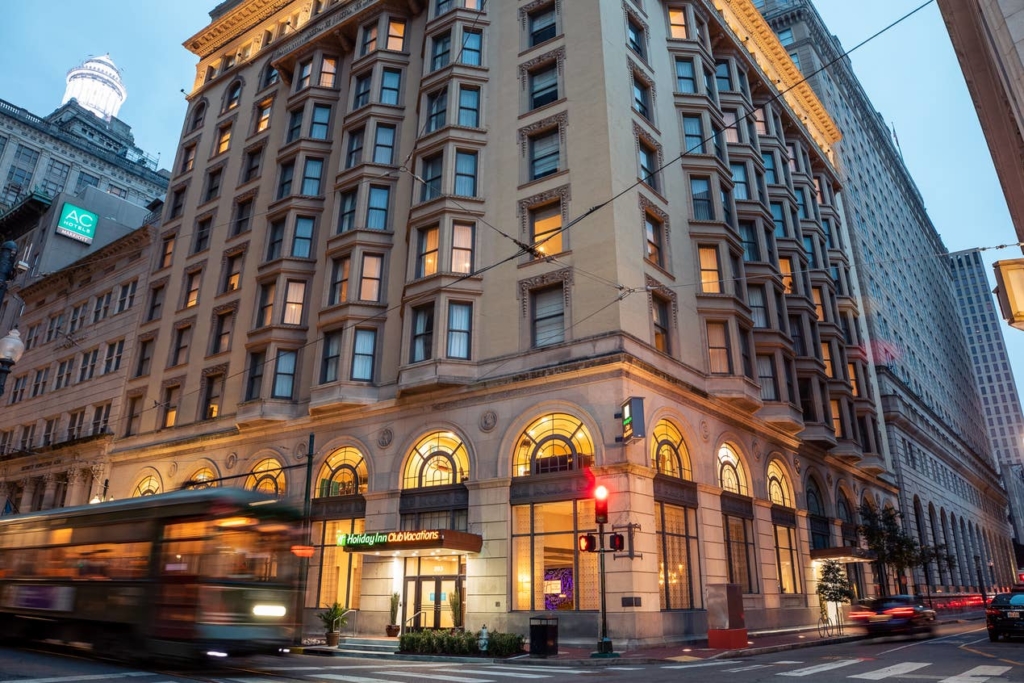 Holiday Inn Club Vacations destinations now include this New Orleans Resort right off the French Quarter! Head to NOLA with peace of mind that your accommodations and stay here will be phenomenal. Head to the rooftop pool and terrace on the 11th floor for a refreshing dip, or head to the Maritime Bar & Lounge right on-site for a drink. What's more, this location is designated as an Interval International Premier Resort, so you know it has up-scale amenities and superb customer service.
Accommodations here range from one-bedroom standard, deluxe and signature villas, as well as two-bedroom standard and Signature Collection villas. Tuck into king-size beds, enjoy the fully-equipped kitchens, and stretch out in the spacious living room area. We don't have any New Orleans Resort timeshare resales available yet, but current owners can use their points to stay at this incredible location.
Williamsburg Resort in Virginia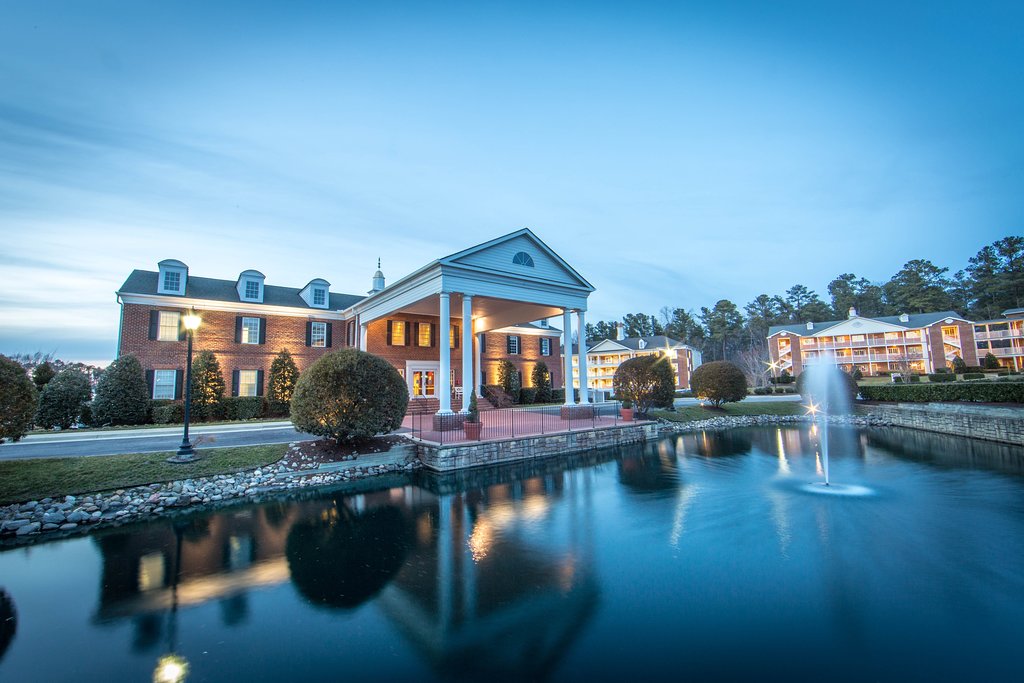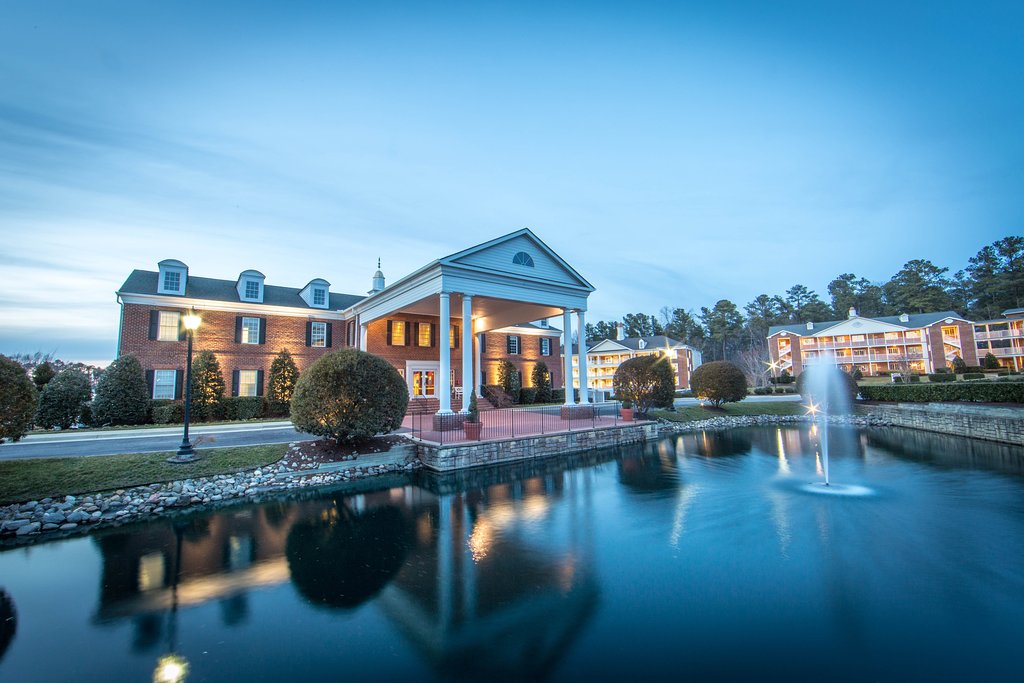 Do you want to experience a piece of history? This Holiday Inn Club Vacations location is perfect for you. Colonial Williamsburg charms visitors with horse-drawn carriage rides on cobblestone streets, costumed residents, and as well as museums that showcase the history of Williamsburg. Nearby the historic downtown area is Holiday Inn's Williamsburg Resort, with colonial-inspired design and traditional-style decor.
Some unique amenities at this Holiday Inn timeshare resort include a bowling alley, mini-golf, as well as indoor and outdoor pools. With all of the nearby attractions like Busch Gardens, Water Country USA, and the Virginia Aquarium & Marine Center, this Holiday Inn Club destination is perfect for families. Accommodations range from one to three bedrooms, offering standard and Signature Collection amenities. Enjoy garden tubs, fully-equipped kitchens, and a fireplace to warm up when you visit during the cold winter months.
Buy a Timeshare at a Holiday Inn Club Vacations Destination
Do Holiday Inn Club Vacations destinations sound like a great fit for you and your family? It's easy to buy a Holiday Inn Club timeshare, especially when you choose to buy resale. Browse from all of our Holiday Inn Club listings to find the perfect one. You can make an offer online or call us at 407-465-5188 to get in touch with a Licensed Real Estate Agent.
Fidelity Real Estate has an A+ Rating with the BBB as an Accredited Business, and we are a Member of ARDA. Check out our tips for buying timeshare resale or learn more about how timeshares work.