Deciding whether or not to get an annual pass for Walt Disney World or Disneyland requires careful consideration of one's unique travel needs and budget. An annual pass can save you money if you plan on traveling multiple times per year because the cost of a single-day ticket can add up quickly. In addition, annual pass holders receive exclusive discounts and benefits that can help to offset the cost of the pass. Below we will take a look at the different types of Disney World and Disneyland annual passes, discuss whether or not they are worth it, and explain all the different benefits that come along with them.
Overview of the Disney World and Disneyland Annual Passes
Let's start with a simple comparison of the four types of Disney World annual passes. Incredi-Pass, Sorcerer Pass, Pirate Pass, and Pixie Pass are the current Disney World Annual Passes. A general overview of the four passes at Walt Disney World is provided below:
Pass Name
Available to
# Park Pass
Reservations at a Time
Block Outs
Price
Incredi-Pass
Everyone
5
0 Days
$1,299
Sorcerer Pass
DVC & FL
5
18 Days
$899
Pirate Pass
FL Residents
4
75 Days
$699
Pixie Dust Pass
FL Residents
3
161 Days
$399
Annual passes for Disneyland are now called Magic Keys. There are four different Magic Keys available at Disneyland, including the Inspire Key, the Believe Key, the Enchanted Key, and the Imagine Key. The four Disney annual passes are summarized below:
Pass Name
Available to
# Park Pass
Reservations at a Time
Block Outs
Price
Inspire Key
Everyone
6
14 Days
$1,599
Believe Key
Everyone
6
50 Days
$1099
Enchanted Key
Everyone
4
171 Days
$699
Imagine Key
SoCal Residents
2
254 Days
$449
Disney World Annual Passes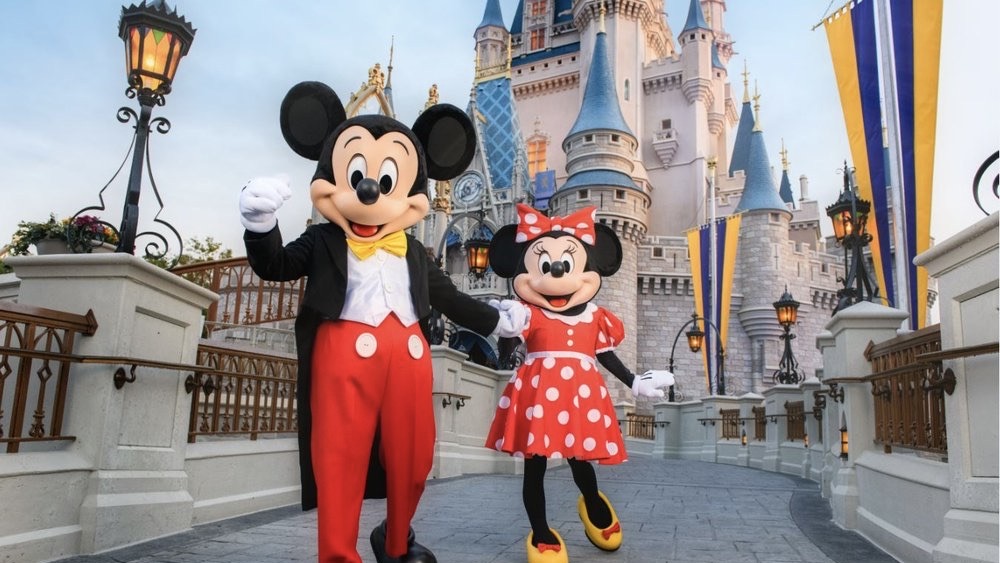 Before we break down the four passes and their benefits, there are some benefits that all pass holders get that you should be aware of, including free standard parking at theme parks and up to 20% off dining as well as merchandise.
The Disney Incredi-Pass is the most extensive Walt Disney World annual pass available and is your only option unless you're either a Florida resident or a Disney Vacation Club owner. The Disney Incredi-Pass gives you access to all theme parks at Walt Disney World, with park hopping every day of the year, subject to reservation requirement availability.
Florida residents and Disney Vacation Club members are eligible for the Disney Sorcerer Pass, which is the second tier of annual passes for Walt Disney World. The Sorcerer Pass allows customers to hold up to five park pass reservations at a time, including park hopping every day except during Thanksgiving and Christmas. It is approximately 31% cheaper than the Incredi-Pass to purchase a Sorcerer Pass. This is an excellent value for customers who plan on visiting the parks multiple times a year.
The Pirate Pass and Pixie Dust Pass are very attractive to Florida residents. The passes offer great value for money, as the low cost easily compensates for the additional blocked-out days. The Pirate Pass is 23% cheaper than the Sorcerer Pass, and the Pixie Dust Pass is 47% cheaper than the Pirate Pass. The main difference between these two is that although cheaper, the Pixie Dust Pass has 161 days blocked off and three park reservations at a time. Whereas the Pirate Pass, although more expensive, has 75 days blocked off and four park reservations at a time.
Disneyland Magic Keys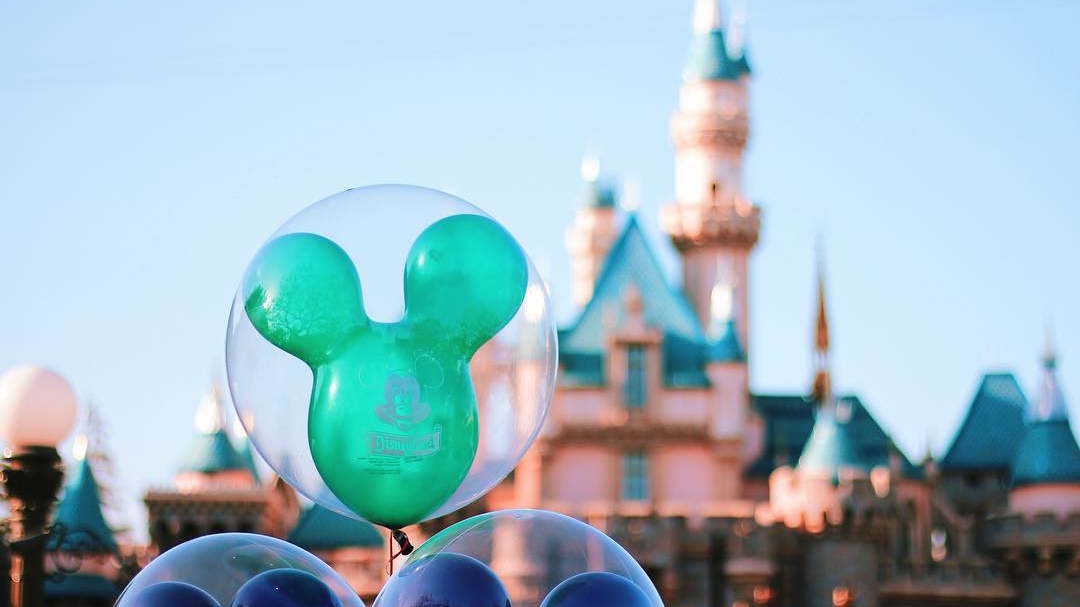 Each Disneyland Magic Keys offers 20% off Genie+ purchases as well as reservation-based access to both theme parks, in addition to pass-specific benefits. Disneyland annual passes are also discounted by $20 for Disney Vacation Club members, with the exception of the Imagine Key.
There is no other Disneyland annual pass that offers as much value as the Inspire Key. Reservation-based access to both theme parks is available almost every day of the year for Inspire Key holders, as well as 20% discounts on selected merchandise, 15% discounts on select dining, and free parking. With all these benefits, the Inspire Key is an unbeatable choice for avid Disneyland travelers.
With the Believe Key annual pass, you will be able to visit both parks most days every year with reservation-based access. The pass also offers 10% discounts on dining and merchandise, as well as a 50% discount on parking. This can add up to significant savings over the course of a year.
All around, the Disneyland Enchant Key annual pass offers fewer benefits. The pass allows you to reserve four reservations at the theme parks at once, but there are substantial block outs during the holidays, summer, and most Saturdays. In addition, you will receive 10% discounts on select dining and merchandise, and you will receive 25% off standard parking.
Previously called Disney's "SoCal Select" annual pass, the Disney Imagine Key is only available to residents of Southern California. There are select days of the year when it is possible to access the theme parks via reservation and the opportunity to hold two reservations at once. You will also save 10% on selected merchandise and dining, as well as 25% on standard parking.
Disney Annual Pass Q&A
Is Buying A Disney Annual Pass Worth It?
Now that you have learned all about each pass option, you might be wondering if buying one is worth it or not. If you go to the parks frequently, then yes, it is worth buying an annual pass. Going to Disney World and Disneyland isn't cheap, and the prices can add up quickly, so you can save money not only on your ticket but also through the discounts pass holders receive. But if you are only going once or twice, it is not worth it. In addition, if the days you want to go are blocked off for pass holders, then it isn't worth it.
Will Prices Change for Annual Passes?
An increase in the price of annual passes happens pretty much every year. In most cases, the fee is at least a few percent, which is a significant amount when you're dealing with hundreds or thousands of dollars. As Disney's prices rise year after year, it's a good idea to reevaluate your needs every year. By doing this, you can be sure that you are not spending more than you need to on an annual pass while still enjoying the benefits of a Disney vacation.
Are Annual Pass Sales Paused?
Disneyland has stated they expect to close and reopen Magic Key sales as inventory allows in early 2023. There's not a lot of information available about these windows ahead of time. Check out this link to stay updated on Disneyland annual passes. The sale of Disney World annual passes will remain paused starting January 26, 2023, except for the Pixie Dust pass, available only to Florida residents. For an updated list of current Disney World passes for sale, check here.
How to Save on Costs of Lodging
If you are planning to visit Disneyland or Disney World, buying a timeshare can help you save on lodging. Not to mention, buying a DVC resale allows you to experience the magic of Disney the whole trip. Whether you are looking for an Orlando timeshare or a Disney Vacation Club resort, our marketplace has you covered. Start searching our timeshare for sale. Then simply make an offer on the timeshare that best fits your needs. Have any questions? We are here to help! Give us a call today at 1 (800) 410-8326 or email us at team@fidelityresales.com!