Breckenridge Grand Vacations is family owned and operated, boasting four resorts sprinkled throughout Breckenridge's Tenmile Range. Each resort offers the very best in luxury mountain vacations, no matter what time of year.
About Breckenridge Grand Vacations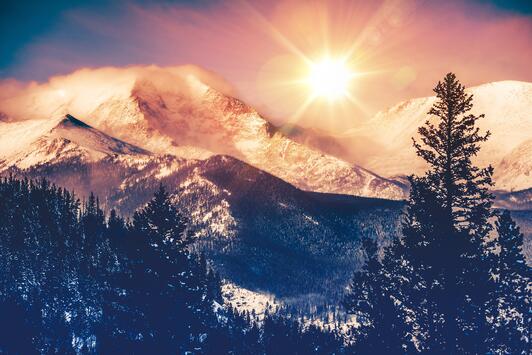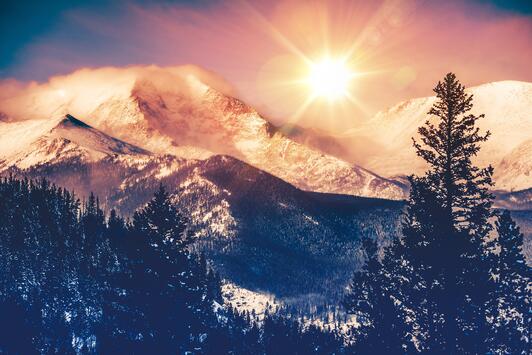 The small town of Breckenridge is an ideal, snow-capped mountain escape for visitors year-round. While 'Breck' is famous for the Tenmile mountain range surrounding it, there are so many activities outside of skiing. Breckenridge Grand Vacations timeshares stay busy year-round because of the endless activities, although winter is the busiest season. However, owners can find a ton of experiences with their Breckenridge Grand Vacations timeshare no matter what time of year.
Founded in 1984 with a mission to provide owners with "grand vacations," Breckenridge Grand Vacations is highly recognized by the American Resort and Development Association (ARDA), winning many awards over the years. Receiving the Best of Summit County Best Lodging award, their focus on customer service takes BGV ownership above the norm.
Ski and snowboard rentals, as well as shipping services for all of your snow gear, is a great service that all of their resorts offers. There are also numerous family activities that are available to guests most days, like hot cocoa bars, or making various crafts.
Breckenridge Grand Vacations Focus on Sustainable Travel
As resorts that rely on the surrounding environmental landscape, BGVs model of mindful development is focused on creating minimal impacts to the natural landscape surrounding their four resorts. Above all, environmental conscious vacationers can feel comfortable knowing that BGV has several initiatives in making its resorts some of the most sustainable in the nation. Recycling, composting and energy usage consciousness undoubtedly shows BGVs leadership in environmentalism.
Read More About Disney's New Solar Farm, Eco-Friendly Resorts and Sustainable Travel
All in all, the four BGV resorts sit on the Rocky Mountains, including ski-in/ski-out access. Top-notch accommodations come in a wide range of styles and numerous amenities for timeshare owners. Whether you plan on skiing in the snow or taking a hike in the mountains during the summer, Breckenridge Grand Vacations has the perfect vacation for you.


The Four Best Resorts with Breckenridge Grand Vacations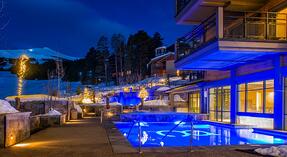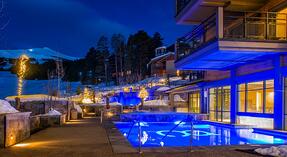 Suites at this resort range from modern studio styles to 4-bedroom suites, providing the utmost in contemporary luxury. Kick your feet up in your spacious room after a long day on the slopes, or head to the Infinity Spa for a calming dip in the hot tub.
Stay at the resort for a night in and hit the on-site restaurant, Robbie's Tavern. They serve the most delicious American dishes in a casual setting, so you don't even have to take off your ski boots (if you don't want to).
Being on Peak 8 also makes going to the summer theme park super convenient. Formerly known as the Peak 8 Fun Park, Epic Discovery offers the whole family truly epic activities. Trampolines, zip lines as well as climbing walls will keep the kids busy all day long. There's even a 2,500-foot alpine rollercoaster!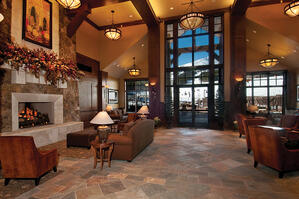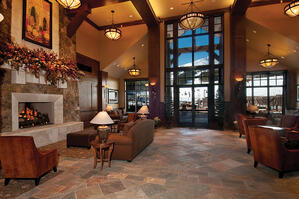 Luxurious accommodations don't fall short at Grand Lodge. Located on Peak 7, there is also ski-in/ski-out access here. Located on the third mountain peak to open for the winter, Grand Lodge sits on the BreckConnect Gondola, transporting guests to Peak 8 as well as the historic downtown area.
Timeless mountain elegance can describe the styles of Grand Lodge residences. One- to four-bedroom units are made with authentic natural materials and comfortable mountain-casual furnishings. Dual shower heads are even available in master suites of most units. Stay at the resort for pampering at the Soothe Spa or dine in at the Sevens restaurant. The sprawling deck here gives guests an open view to the stunning mountain landscapes.
There is always something to do for families and guests right at the resort. The online activities calendar is full of experiences like making abstract stained glass or wood burning. Head to the activities desk during your trip for unique vacation activities.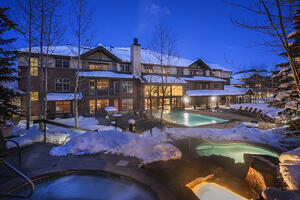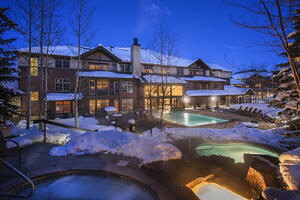 Perfect for groups and families, Grand Timber Lodge accommodations are extremely comfortable and have all the conveniences of home. Studio to three bedroom residences feature full-size kitchenettes and kitchens, king and queen size beds, flat-screen TVs and deep-jetted bathtubs. Private balconies and fireplaces are also included in larger units.
Grand Timber Lodge is perfectly positioned between Peak 8 and Peak 9, claiming to be one of the most attractive slopeside locations in town. Guests can easily traverse to either Peak in only a few yards. During the summer months, there are two heated outdoor pools to accompany a water feature play area for kids.
Complete with fun activities like a hot cocoa bar or tie-dye making t-shirts, Grand Timber Lodge is another great option for BGV owners. Adults can even find entertainment at the Stinky Boot Saloon, a full-service bar and restaurant.
Gold Point Resort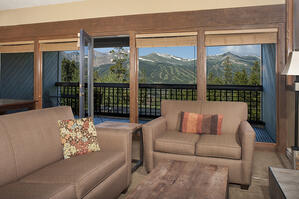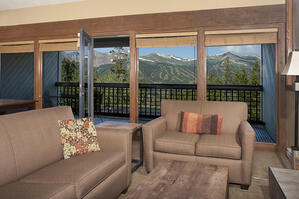 Experience Breck like a local at Gold Point Resort. Offering unparalleled views of the Rocky Mountains, vacationers here find satisfaction in the countless amenities and activities. Owners gain access to the Breckenridge Recreation Center, which features an indoor pool, a running track and free bus service to the town center. Lodging ranges from studio suites to three-bedroom penthouses or townhomes.
What Fractional Ownership Means
Breckenridge Grand Vacations uses an ownership method called fractional real estate ownership. Vacationers can own a piece of their favorite alpine paradise by purchasing a stake in the resort. Further, owners still retain all the flexibility they may want with their vacations.
When you purchase a fractional ownership, you obtain a deeded interest in the property. If one year you decide not to use your ownership, you can rent out your property to another family or couple eager to use it!
Breckenridge: The Town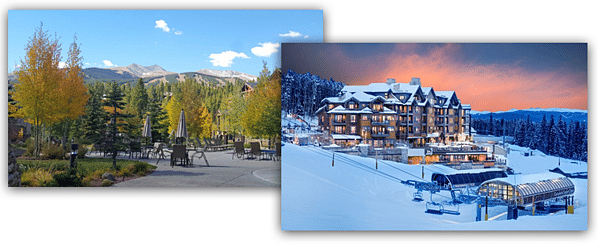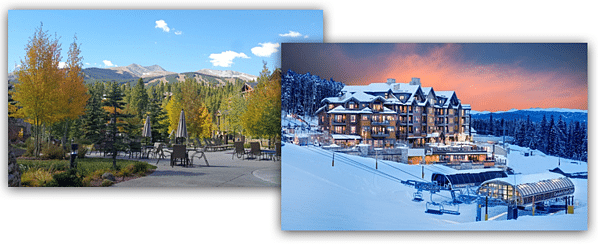 Founded in the Gold Rush Era, the historic Main Street of Breckenridge is one of the largest historic districts currently listed in the National Register of Historic Places. The dazzling mountain backdrop to the booming downtown area brings in over 1.5 million visitors every year.
Skiing for sport took Europe by storm in the mid-19th century where it was previously a means of transportation in the northernmost latitudes. The sporting craze reached Breckenridge by the early 1960s and has driven the skiing economy in the US west ever since.
Shopping, dining and bar hopping are all part of the local culture as well. The world's highest distillery is located in Breckenridge, offering tours and tastings of their locally-crafted creations. Other events like WAVE: Light + Water + Sound bring in art enthusiasts or families looking for unique experiences.
Are You Planning A Vacation to the Tenmile Range in the Summer? Read Colorado Summer Vacation: What to Do and Where to Go
Whatever you are looking for in travel or memory-making, Breckenridge Grand Vacations offers the very best in accommodations and activities.