Holidays are always exciting because of everything that comes with it. Some of those things are quality time with family and friends, new memories, delectable food, traveling the world, and so much more! Whether it's Thanksgiving or Christmas, we all find the joy of having the opportunity to catch up and be present in the space of our loved ones. We know what holidays mean to you, and that's why we are here to tell you the best holiday destinations for you and your loved ones this holiday season. Ranging from various places, you a guaranteed to find what you are looking for this holiday.
Club Wyndham Bonnet Creek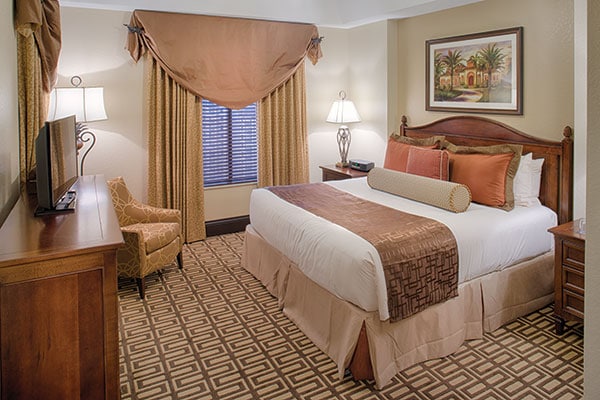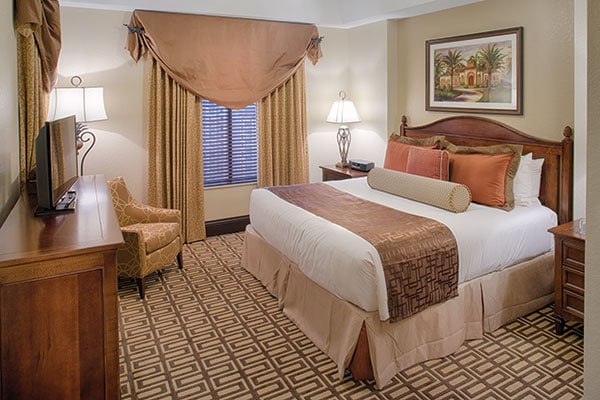 Now let's be honest—When we think of family vacations or the holiday seasons, the first place that comes to mind is Florida or Orlando. With a multi-building complex, luxurious landscaping, and spacious condo-style suite: this destination should always be your first option! One of the things that makes Bonnet Creek one of the best holiday destinations is its perfect home base in Lake Buena Vista. It's close to many local attractions, restaurants, and amusement parks such as Walt Disney World, Universal Studios, and Seaworld.
Bonnet Creek prides itself on family; and strives to give you the ultimate family experience during your stay. You can find peace of mind walking their lakefront sidewalk or enjoy yourself within their extensive range of resort amenities. From water slides, private cabanas, poolside bars, hot tubs, miniature golf, and the list goes on! When it's time to relax and enjoy the rest of your day, the entire family can be in comfort as this resort offers up to four-bedroom family suites, a private balcony, fully equipped kitchens, a washer and dryer, and separate living areas.
Bluegreen Hotel Blake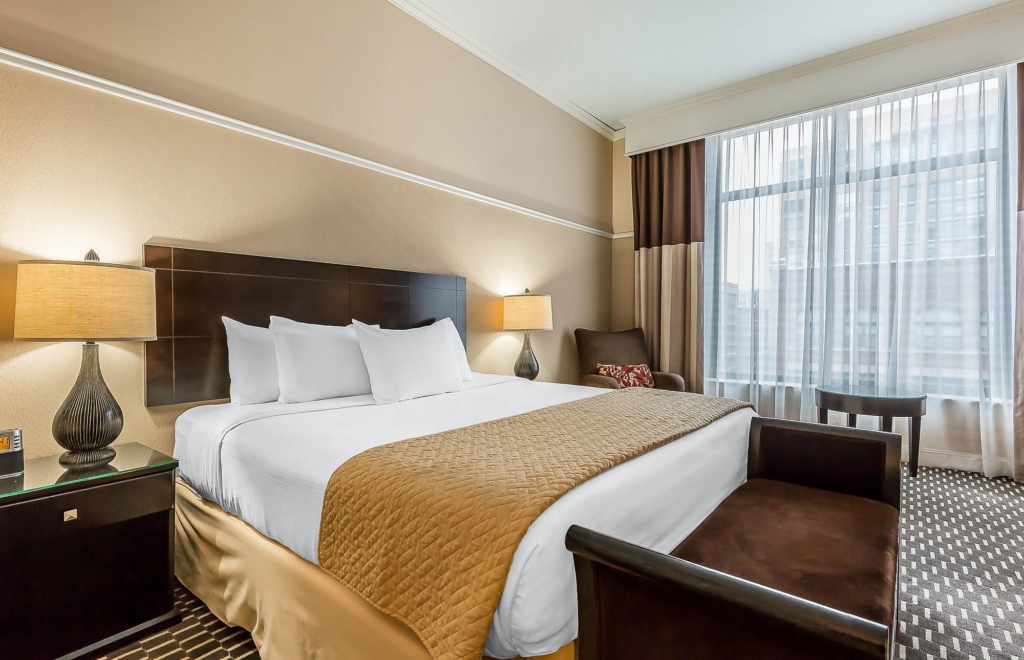 If you are looking for a cozy and comfortable destination, look no further than Hotel Blake! At Hotel Blake, you can experience modern comfort as you find peace in its spacious suites, overlooking downtown Chicago's urban Printer's Row district. This resort offers amenities such as a business center in case of work that needs to be done during your stay, concierge service, a fitness center, restaurants, and wireless internet that the entire family can utilize. You had a long and adventurous day? No worries because Hotel Blake has you covered with in-room spa services.
Staying here doesn't just offer many perks. When you stay here, you have quick and easy access to everything the city has to offer. You can visit the Willis Tower (Chicago's tallest building), go on the architectural boat tour, or learn more about Chicago's history and art at the Chicago History Museum. If you want to do something a little more calm and at your own pace, you can try some of the many restaurants nearby or go shopping at the State Street Shopping District as you take in the city's magnificent views,
Club Wyndham Midtown 45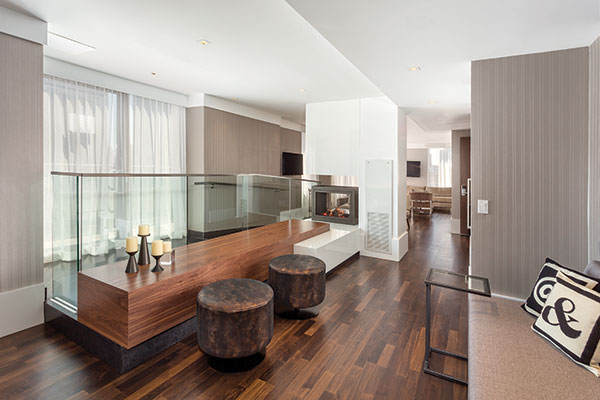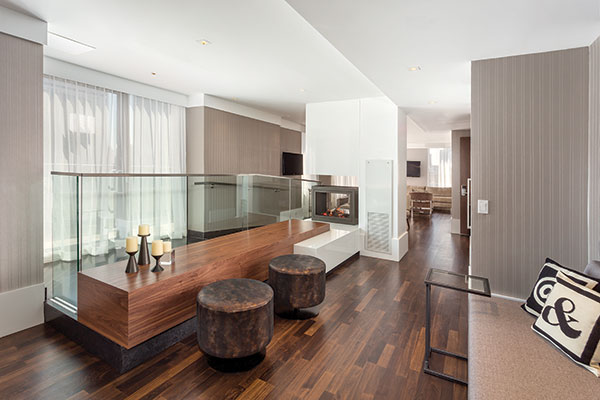 Bask in the holiday cheer at one of New York's most elegant upscale boutique-like resorts. Midtown 45 offers commodious suites that range from studios to two-bedroom suites that can comfortably shelter up to six guests. Each unit features living and dining areas, fully-equipped gourmet kitchens, and flat-panel LCD TVs throughout the entire space. Some of their amenities include a fitness center, laundry facilities, owner's lounges, and wifi internet access.
The perks of staying at Midtown 45 are pretty simple — you're in New York! During the holidays like Thanksgiving, Christmas, and New Year, there's no other place you should be than in New York! You can enjoy the monumental Macy's parades and experience New York at its finest moment! Midtown 45 is located in the heart of Midtown Manhattan, which gives you ample opportunity to explore and enjoy the brilliance of the city. You are near places such as Central Park, the Empire State Building, Times Square, and many museums that can teach you about the history of New York and the world beyond it.
Breckenridge Grand Colorado On Peak 8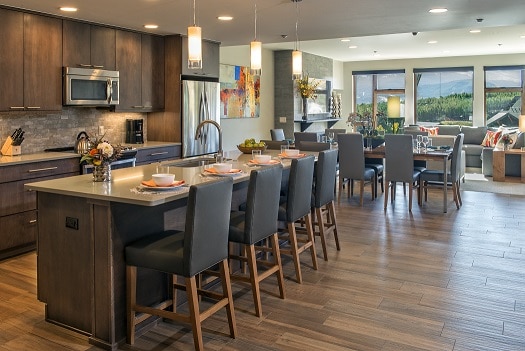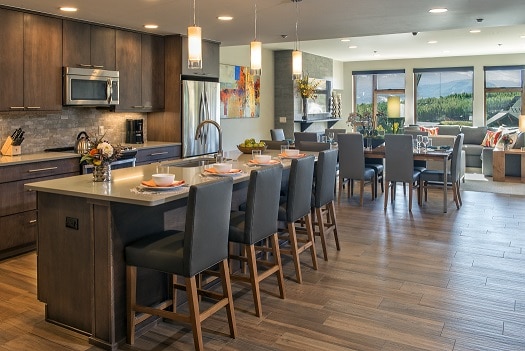 Views, nature, and peace of mind: Grand Colorado on Peak 8 offers you something that no other resort on this list does, and that is the Rocky Mountains! Peak 8 is one of the best holiday destinations to visit because you get a winter experience like no other destination. At Peak 8, you can enjoy the beautiful wonders of mother natures playground as you partake in all of its outdoor activities such as skiing, snowboarding, ice skating, snowcat tours, and sleigh rides.
With so much to offer, Grand Colorado on Peak 8 prides itself on family experience and making you feel at home during your time there. Whether it's just you or a party of people, the suites at Peak 8 go from a one-bedroom to a four-bedroom suite. In most of the suites, you will find a full kitchenette, private balconies, stainless steel appliances, an in-room washer/dryer, flat-screen televisions, and so much more. Think of this destination as a home away from home. Some of the amenities for this resort are indoor/outdoor aquatics, infinity spa and grotto, private movies theaters, outdoor seating area with a fire ring, a family center and the list goes on.
Marriott's Maui Ocean Club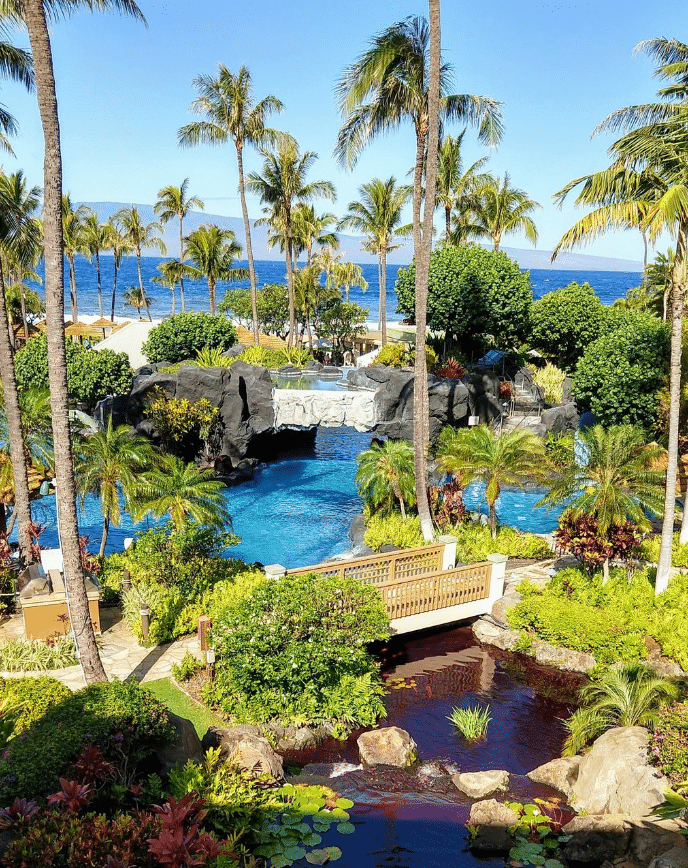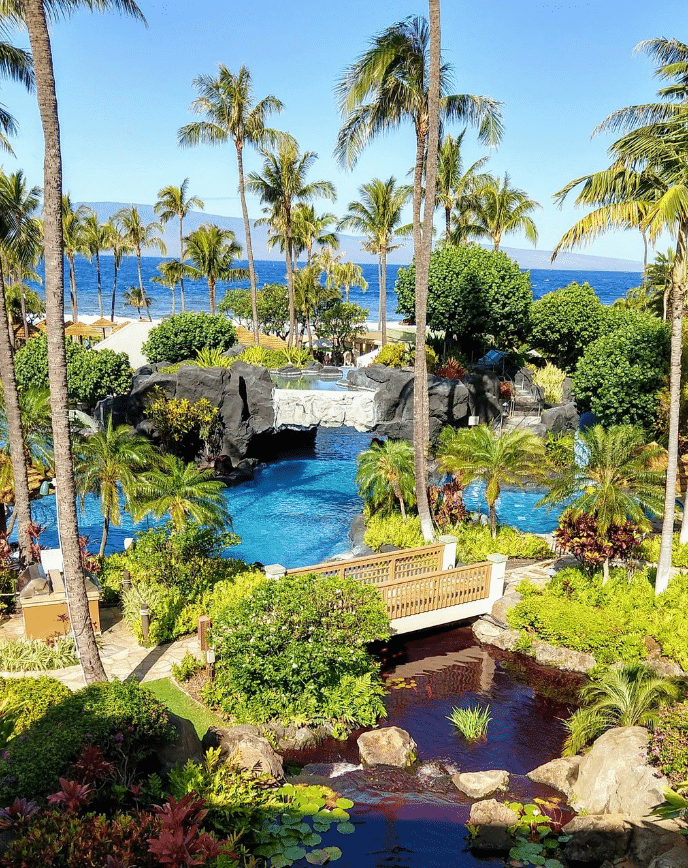 Now, what better way to enjoy this holiday season than by escaping to the beautiful paradise of Hawaii! If you are used to the snow or the colder parts of the world: or want a change of scenery this year, then the Marriott's Maui Ocean Club is the place for you!
This destination is one of the best holiday destinations because you can use this time to genuinely bond and enjoy the company of the people you're with. Nearby; are many local attractions that you can visit and sightsee: varying from museums, state parks, and the Lahaina Historic Town.
At the Maui Ocean Club, you can get yourself a stylish one or two-bedroom suite that comes equipped with a furnished balcony, a Maui suite wet bar area, a refrigerator, sink, microwave, dishwasher, and complimentary high-speed wifi.
Interesting In Owning A Timeshare?
If you want more information or are interested in owning a timeshare, don't wait any longer! Contact us and let us help you with that process. Keep up with us for all things timeshare by following us on Instagram, Facebook, and Twitter.