Disney Vacation Club offers one of the most unique and special vacation ownership opportunities for families. With fifteen DVC resorts across the United States, this is no ordinary timeshare club. Owners can use their DVC points to travel to all fifteen resorts when and how they want. DVC points work like vacation currency, making vacations flexible and exciting. How many you'll need to buy depends on multiple factors, so pay attention when it comes time to add more.
How Do DVC Points Work?
Think of DVC points as a currency that you can use on vacation. When you purchase DVC points (whether it's directly from DVC or resale), you are buying a leasehold contract at a specific resort and Use Year. Your contract ownership details determine the annual allotment of points you receive. The main things new buyers consider when they are purchasing DVC are the annual allotment of points they will receive, which resort they have priority booking with, and when their points will renew. Depending on your Home resort, how much space you'll need each vacation and how often you'd like to vacation can play into how many DVC points you will need.
DVC points work by giving owners an annual allotment of points every year on their Use Year. It may come as a surprise to learn that your Use Year actually refers to a month. The first of that month is when you will be able to use your annual allotment of points over the next year. Learn more about the importance of Use Years with DVC on our blog.
DVC points can work for everyone when you can bank them for the next year before the last four months of your current Use Year. There are eight Use Years to consider: February, March, April, June, August, September, October, and December. If your Use Year is February, you have until September 30th to bank your points before they must be used or banked; otherwise, they will expire.
You can also borrow points from the following year and use them in your current Use Year. The way DVC points work gives members greater flexibility and freedom to vacation to the fullest.
How Many DVC Points Do I Need?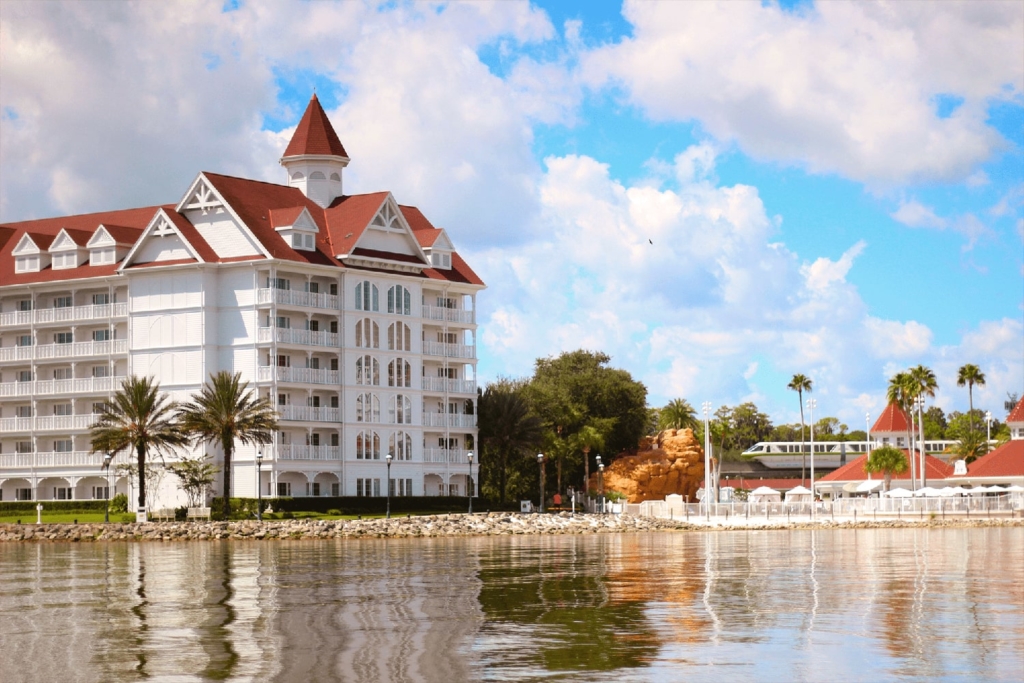 It might be tricky to determine how many DVC points you will need to buy. Consider a few things first:
How many people will you be traveling with?
How much space will you need every vacation?
Which resort will you plan on going to most?
What season do you travel during?
DVC resorts have a range of accommodations, from quaint studios all the way to three-bedroom villas. Studios generally sleep up to four to five people, depending on the resort. The new Riviera Resort features Tower Studios, which only sleeps up to two people. However, you may want some extra space or additional amenities if you will be traveling with the family.
Not every DVC resort has a large variety of room sizes. Beach Club, Boulder Ridge, and the Polynesian can only comfortably accommodate up to eight people. If you will need more space, or perhaps you're planning an extra special family vacation, you can of course, bank or borrow your points if you need more.
If you're wondering how many DVC points you need, you should also consider which resorts you will want to travel to the most. Newer resorts, like the Riviera, are going to have higher demand and cost more in points as well. The new Polynesian bungalows are also rather popular, so you can account for this as well.
Travel Periods at DVC
Each resort may have a different set of Travel Periods. Orlando DVC resorts have seven different Travel Periods. September 1st through the 19th is generally the slowest travel season in Orlando, so you won't need as many DVC points if you plan on visiting during that time. The weather is pretty warm, but kids are back in school from the summertime, making it perfect for a trip to Disney for adults.
You can take a look at our DVC Point Charts to get a good look at how many points you will need to spend at each resort, depending on the Travel Period.
How to Buy Disney Timeshare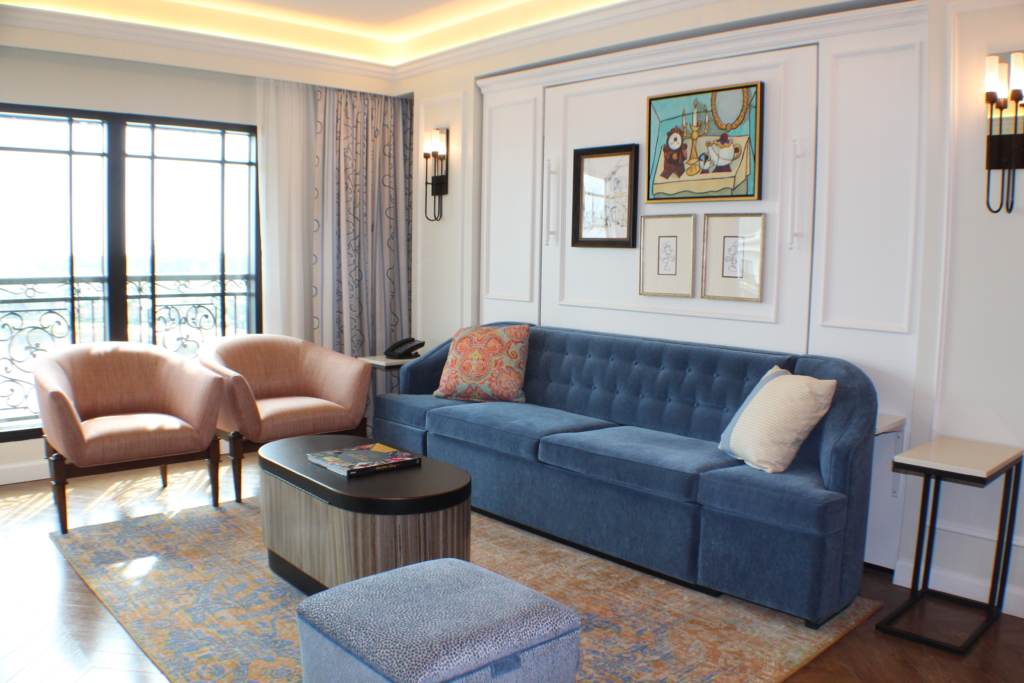 Whether it's the first time you buy Disney timeshare or you are looking to add more points to your existing ownership, there are a couple of ways to do so. You can buy DVC Points directly from Disney and enjoy the maximum benefits that DVC offers. It does come with a hefty price tag, but there are also financing options Disney offers.
If you're adding points to your membership or you generally want to spend less for a Disney Vacation Club contract, resale is a great option. You can browse listings by resort, points, Use Year, etc. Call us at 1-800-410-8326. or fill out a form on a listing of your choice to make an offer.
Tips to Add Points to Your Existing Membership
If you're worried about how many DVC points you will need, keep in mind that you can always buy more, especially on the resale market. DVC resales are at a much lower cost and have some of the same benefits you will enjoy. Take a look at DVC Resale Vs. Direct, as well as DVC Resale Restrictions, to learn more. Recently, Disney announced that in order to receive your Blue Membership card (giving owners discounts on dining, access to Members Only lounges, shopping discounts, and more) you must hold 150 DVC points that are originally purchased directly from Disney. DVC changes its resale regulations often, so if there are benefits you don't want to miss out on, keep this in mind.
If you are happy with your current membership but simply want more DVC points, adding on can be pretty simple. The easiest way to go about it is to keep things consistent with your current membership.
Buy the same Use Year and make sure the property is deeded to the same names as your original. When you add on this way, you will have two deeds but only one Disney Vacation Club membership number. You will use these DVC points as if they were all part of a single package. It's completely hassle-free.
Buying Points at a New Home Resort
So, you're loving your DVC membership, but there's another resort you want to have priority reservations with? We get it. Maybe you bought a contract from the Polynesian, but you want to have priority booking access to the new Riviera Resort that just opened. Here's the deal: if you buy the same Use Year, you'll maintain one account. The points will renew at the same time, but booking can be tricky.
Let's say you buy the same Use Year from the Riviera Resort. When it comes time to book a vacation, you will still only have a seven-month booking window. Why? Because you're using points that are also associated with your Polynesian resort (your Home resort). This is one "gotcha!" that can come with purchasing more points at a different resort under the same account.
Buying a Different Use Year
If you choose to buy DVC Points under a different Use Year, the only con is having to manage two different accounts. Multiple Use Years can be really useful. Especially if you plan to visit Disney more than once a year and have very specific dates in mind. For instance, perhaps your family does a trip to Disney every spring, but you would also like to start a new tradition of seeing the New Year fireworks from Bay Lake Tower on January 1st.
It's a great idea, but also a very popular one. You will almost definitely need the full 11-month booking window of a December Use Year at Bay Lake Tower if you hope to book that stay each year.
In this case, multiple Disney accounts make sense and will actually help you to make the most of your membership.
Note that, unlike multiple contracts at the same home resort, if you choose to sell your DVC points packages of different resorts, they cannot be combined into a single deed for the buyer. The two contracts will be sold independently.
Transferring DVC Points
If you own multiple DVC memberships (more than one membership number), Disney gives you a limited ability to transfer points between accounts. The "official policy" is that a single owner can only make one transfer between accounts each year. However, some say that the rule is lenient. DVC is, however, firm on the restriction that only points for the immediate year can be transferred.
Can You Buy Unused Disney Vacation Club Points?
Every now and then, we get questions from owners that want to sell their unused Disney Vacation Club points for the year or from buyers looking to buy unused points for the year. If you don't plan on using your DVC points and cannot bank them for next year, you can contact Disney directly for assistance in renting them out. You can buy unused Disney Vacation Club points on the resale market from owners selling their full points package.
Curing Add-on-itis With DVC Resale
Despite increased awareness, no one has yet discovered a way to break the DVC add-on frenzy. However, there are some useful tools to help feed your hunger for DVC points. Create an account on our website to receive the latest Disney Vacation Club listings of your choice as soon as we post them. This is the best way to snatch up the point package and Use Year that you have been searching for.
You can also call us at 1-800-410-8326 to get in touch with a Licensed Real Estate agent. We have over 20 years of experience in timeshare resales and have been the Recommended Resale Broker for Disney Vacation Club for over 15 years.