Hearing stories about the timeshare resale market can seem daunting when you're ready to get out of your ownership. It can come as a shock to some when there are so many pitfalls in the way. We're here to go over the facts and myths about the timeshare resale industry. Even more, you should be aware of what to avoid when it's time to sell your timeshare.
The Best Way to Sell a Timeshare
There are tons of resources and opinions when it comes to selling timeshares. We always recommend talking to your developer first. It's likely that your resort brand has options and solutions for owners in need of a way out. They may even direct you to a reputable timeshare resale company (like Fidelity Resales!)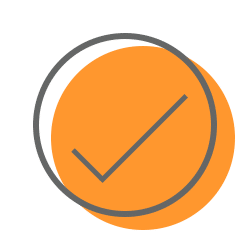 The best way to sell a timeshare if you're lacking options is with a licensed real estate brokerage with a history and reputation for helping owners. While you can sell a timeshare yourself, it's not recommended unless you're an expert in the timeshare resale industry.
You also might be enticed by resale companies that promise no up-front fees. This is a huge plus when you're selling your timeshare. Keep in mind, though, that even the most trustworthy companies will charge up-front fees. This is usually from a timeshare resale advertising company and not a real estate brokerage. Owners may choose this route instead if they are behind on their maintenance fees or looking to handle the sale of their timeshare without a real estate agent.
Can You Sell Your Timeshare Back to the Resort?
As we mentioned before, you should always contact your resort first before selling your timeshare on the resale market. In some cases, they may offer to take it off your hands, which can save you a lot of time and stress.
This is a tricky question because not all brands have programs in place to buy back their owners' timeshares. Some may only accept qualifying ownerships. If your resort doesn't offer to buy your ownership, there are still options to sell it on the resale market.
Are There Any Legitimate Timeshare Resale Companies?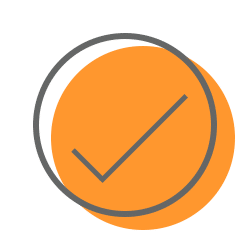 YES. There are several legitimate timeshare resale companies. When you're looking into selling your timeshare on the resale market, do your research. A sure-fire way to tell if a company is reputable is if they are recognized by the American Resort Development Association (ARDA). Members of ARDA follow a strict code of ethics and take their reputations very seriously.
Red Flags in the Timeshare Resale Market
While there are several trustworthy timeshare resale companies that can help you, there are just as many scams to avoid.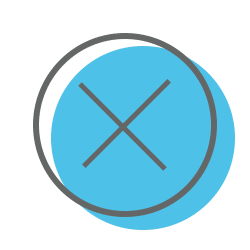 High up-front fees. A company charging up-front fees doesn't mean they aren't reputable. Be careful though, because this is common among frauds. They will ask for a crazy high up-front fee with a wire transfer. Make sure before you send anyone money, you know exactly what it's for and why it's necessary.
Promise to "cancel" your timeshare contract. In reality, you can't cancel a timeshare contract. Most states have a law in place for a rescission period of a few days when you first buy a timeshare. Once this rescission period is over, you are legally bound to your contract and cannot cancel it.
"Exit" teams or lawyers. This is just about the same as cancellation services. Without a written agreement that states how an exit team will get you out of your timeshare, you are likely getting scammed.
Stop paying your timeshare maintenance fees. If any resale service, exit company or attorney advises you to stop paying your annual dues, take a warning. This advice will cause you to default on your ownership and harm your credit standing severely. If you are selling your timeshare, you must keep paying these fees until the developer notifies you that the timeshare is no longer in your name.
Out of the blue phone calls or emails. Even if you are not selling your timeshare, anyone that contacts you out of the blue to let you know they have an interested buyer is breaking the law. Unless you have given a resale company permission to contact you, they should never reach out to you unsolicited.
How Long Does it Take to Sell a Timeshare?
It could take weeks or months to sell your timeshare. Depending on what you own and how you go about it, there just might not be the right buyer out there right away. After getting an offer and negotiating the terms of sale, the closing process generally takes between 60 and 90 days.
Do Real Estate Agents Sell Timeshares?
A traditional real estate agent or brokerage that sells houses will likely refer you to a specialized service. This is because the timeshare resale market is difficult to navigate if you're inexperienced. With communications with the resort developer, the Right of First Refusal, and the details that go into timeshare ownership, you need an expert.
Fidelity Real Estate (Fidelity Resales) is a full-service, licensed real estate brokerage that specializes in timeshare resales. We are the experts, with over 20 years of experience and a stellar reputation. If you are looking into selling your timeshare, contact us for a free, one-on-one consultation.
If you'd like to know more about how to sell your timeshare, be sure to check out our video down below.
Get Started Selling Your Timeshare Now by Filling Out the Form Below! One of our Licensed Real Estate agents will contact you as soon as possible.