The American Resort Development Association's (ARDA) annual spring event was held at the Hilton Orlando in Orlando, Florida, from April 16th to April 19th. Timeshare industry leaders from Wyndham, Marriott Vacation Club, Holiday Inn Club Vacations, and more gathered to discuss and share insights on how the industry is evolving. It is a pleasure for Fidelity Real Estate to have served as a Signature Sponsor at ARDA's Spring Conference 2023. Our company loves to support developers by providing safe and legitimate timeshare resale solutions for their owners.
What is ARDA Spring Conference?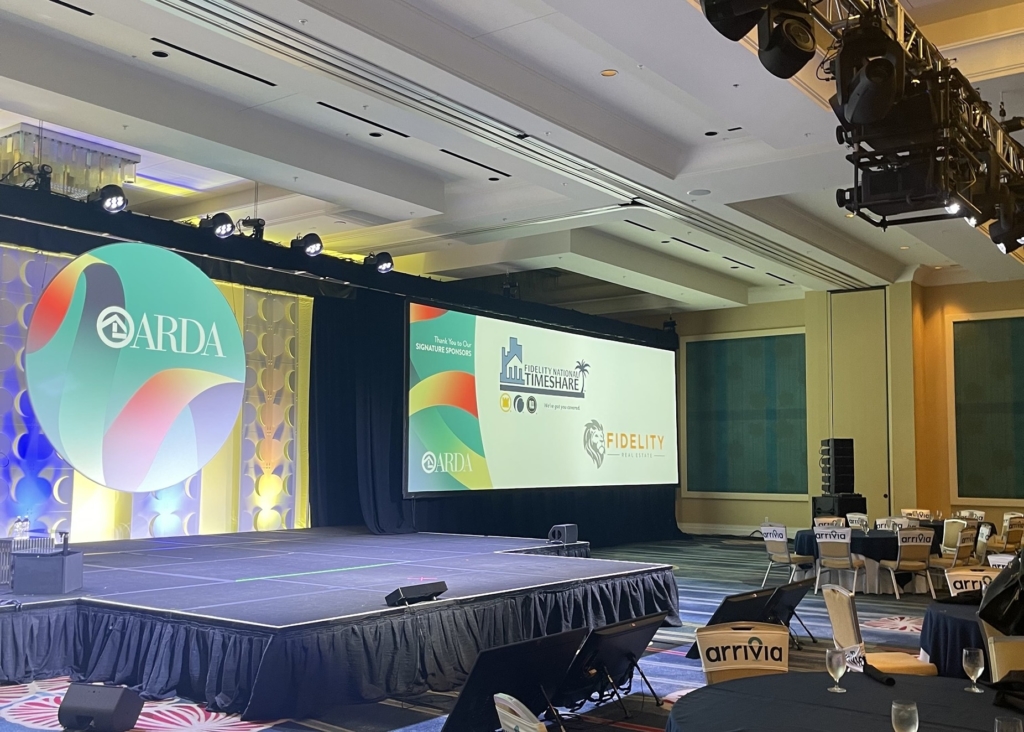 People within the timeshare industry know the ARDA Spring Conference event for its unparalleled energy and impact. It attracts a vast number of industry experts, leaders, as well as acclaimed speakers each year. This highly sought-after event promises an unforgettable experience. It offers an abundance of general sessions, award ceremonies, parties, networking opportunities, educational resources, and more. It is the largest gathering of timeshare professionals and stakeholders that delivers both excitement and knowledge.
The Timeshare Industry is Resilient
Ever since the 50 Forward event in 2019, when ARDA commemorated 50 years of success and leadership in the timeshare industry, its leaders have reiterated that no other industry is as robust and resilient as timeshares. Over the years, families have consistently expressed their appreciation for their timeshare ownership, even during times of economic distress or crisis. Despite facing numerous challenges, such as the recession of the 1980s, the 9/11 tragedy, the Great Recession of 2008, a series of timeshare scams in the 2010s, and most recently, COVID-19, timeshares have demonstrated their resilience and strength.
"The future is bright, and I think that this industry has shown that not only is it resilient through any type of economic environment but that long term we are going to innovate and be the leaders in leisure travel," President and CEO at Marriott Vacations Worldwide John Geller said.
Overall, the timeshare industry has proven time and time again that it is a resilient and enduring force in the travel industry, withstanding numerous challenges and continuing to offer families the opportunity to create unforgettable vacation memories.
Timeshares vs. Home Rental Businesses
Some outsiders may view vacation rental companies like Airbnb or Vrbo as a potential threat to timeshare businesses. However, according to the President and CEO of Travel + Leisure and the Chair of the ARDA Board of Directors, Michael Brown, this is not necessarily the case. In fact, he believes that these hospitality brands have actually helped to increase awareness and appreciation for the timeshare product.
"The home rental business is an affirmation for everything that we have been doing for decades," Michael Brown said during the ARDA Spring Conference 2023.
Unlike vacation rental options, timeshare properties offer a unique combination of space, security, amenities, service, and experiences that are unparalleled in the travel industry. For example, timeshare resorts often boast spacious accommodations with separate living areas and kitchens, which can provide a home-away-from-home feeling for travelers. Additionally, timeshare resorts offer a variety of on-site amenities such as pools, fitness centers, restaurants, and recreational activities, all of which contribute to an enhanced vacation experience.
Holiday Inn Club Vacations' J.D. Power Certification Team Presented With the ACE Innovation Leadership Award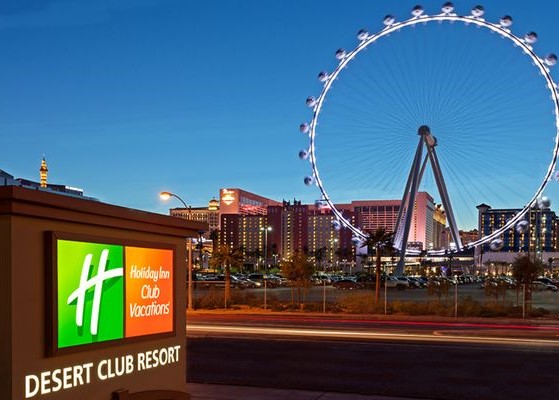 Holiday Inn Club Vacations Incorporated received a total of 12 prestigious awards from the American Resort Development Association (ARDA) at ARDA Spring Conference 2023, including the ARDA Circle of Excellence (ACE) Award. This award recognizes the company's outstanding achievement in earning a J.D. Power certification in 2022. The ACE Innovation Leadership Award acknowledges industry professionals who have made a significant impact and are influential leaders. The J.D. Power certification was awarded to Holiday Inn Club Vacations for its exceptional Owner Support team, marking the first time a vacation ownership company has received this distinguished certification for providing "An Outstanding Customer Service Experience" in 2022.
"At Holiday Inn Club Vacations, our caring, courageous, and creative team members show their passion for our mission and dedication to customer obsession every day. I'm proud to lead this team, and was excited to see so many deserving groups earn our industry's top honor," John Staten, President and Chief Executive Officer at Holiday Inn Club Vacations Incorporated, said. "While our award winners may come from different areas of our business, they share a common goal: to use best-in-class customer service and innovation to drive the industry forward."
ARDA Spring Conference 2023: Timeshares Have Shifted Towards Focusing on Experiences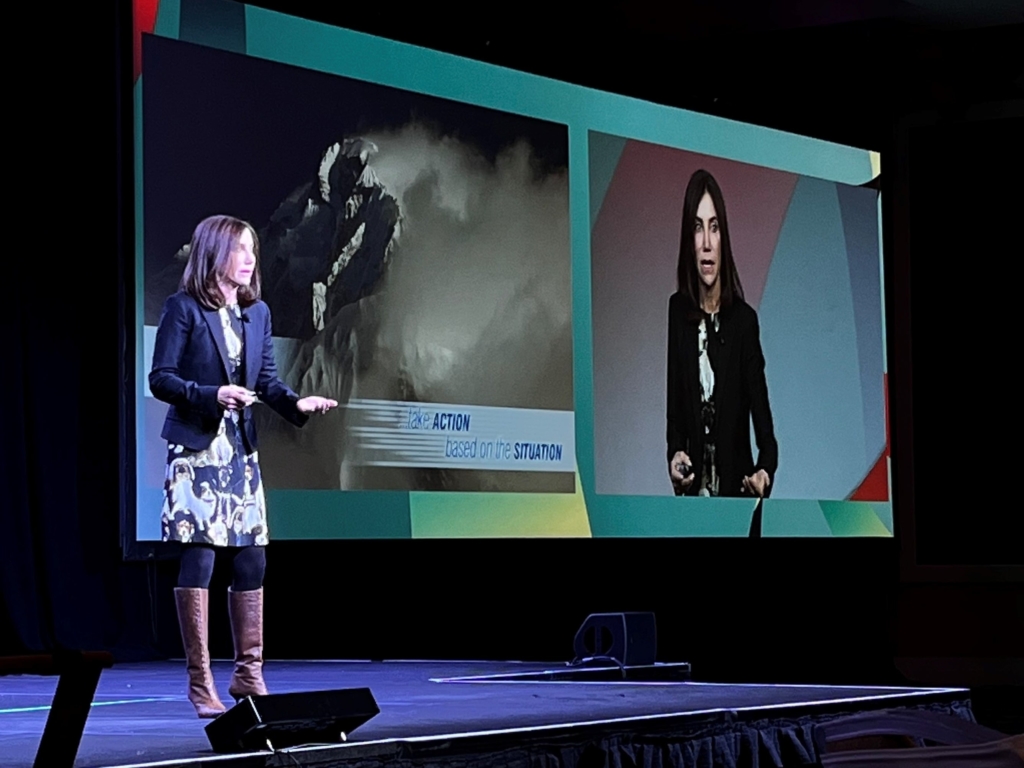 In recent years, timeshare developers have made significant strides in adapting to changing consumer preferences by offering more flexible ownership options and innovative vacation experiences. Throughout the general sessions featuring keynote speakers or sales and marketing experts, the concept of "experiences" was consistently highlighted as a new approach to timeshare vacations and beyond.
During the Executive View of the Industry General Session at ARDA Spring Conference 2023, ARDA's President and CEO, Jason Gamel, interviewed a panel of the industry's leading voices, who brought up experiences. When Jared Saft, Chief Business Officer at Westgate Resorts, was asked what the timeshare industry story should be, he said, "I think that the companies that are left today are focused on redefining what this product is and making sure people understand what we are selling, the experiences that we are selling, and the quality of resorts that we are selling. There is a lifetime value to the owner."
The Magic and Benefit of Amazing Event Experiences Power Innovation Session was an exceptional event. It offered attendees a unique opportunity to learn from leading figures in sales, marketing, HR, and corporate events. Saft moderated a thought-provoking discussion featuring Derek D., Chief Customer Officer-Executive Vice President at Hilton Grand Vacations, Dusty Tonkin, EVP of Chief Sales and Marketing Officer at Bluegreen Vacations, and John A Sutherland JR., Executive Vice President of Sales and Local Marketing at Holiday Inn Club Vacations Incorporated. These leaders are renowned for their expertise in delivering exceptional bucket list adventures for business owners and their associates. The panel covered a diverse range of topics, including concerts, golf tournaments, NASCAR, celebrity parties, food tours, as well as biking adventures, providing comprehensive insights on how to create truly unforgettable event experiences.
More Information About Timeshare Resale
You've come to the right place if you're searching for information about timeshare resales. Discover some of the best timeshare brands on our website and browse available resales. We'd be happy to answer any questions you have about timeshare resales! Our licensed real estate agents are experts in timeshares. ARDA backs Fidelity as a trusted source and an ARDA member company. Get in touch with us by calling 1 (800) 410-8326 today.