Universal Studios is one of the most well-known theme parks in Orlando. If you love all things Universal, you might be thinking, does Universal Orlando have timeshares similar to how Disney has Disney Vacation Club? Universal Orlando doesn't currently have any timeshares but don't fret! There are so many fabulous timeshares near Universal Studios, so you can still visit year after year to your favorite parks!
Timeshares Near Universal Studios Orlando
Orlando has many fabulous timeshares conveniently located near all the top attractions. Each resort has amenities on-site that make for a trip of fun when you aren't exploring Universal Orlando. We narrowed down our favorite timeshares close to Universal Orlando below, so keep reading!
Orlando's Sunshine Resort, A Bluegreen Resort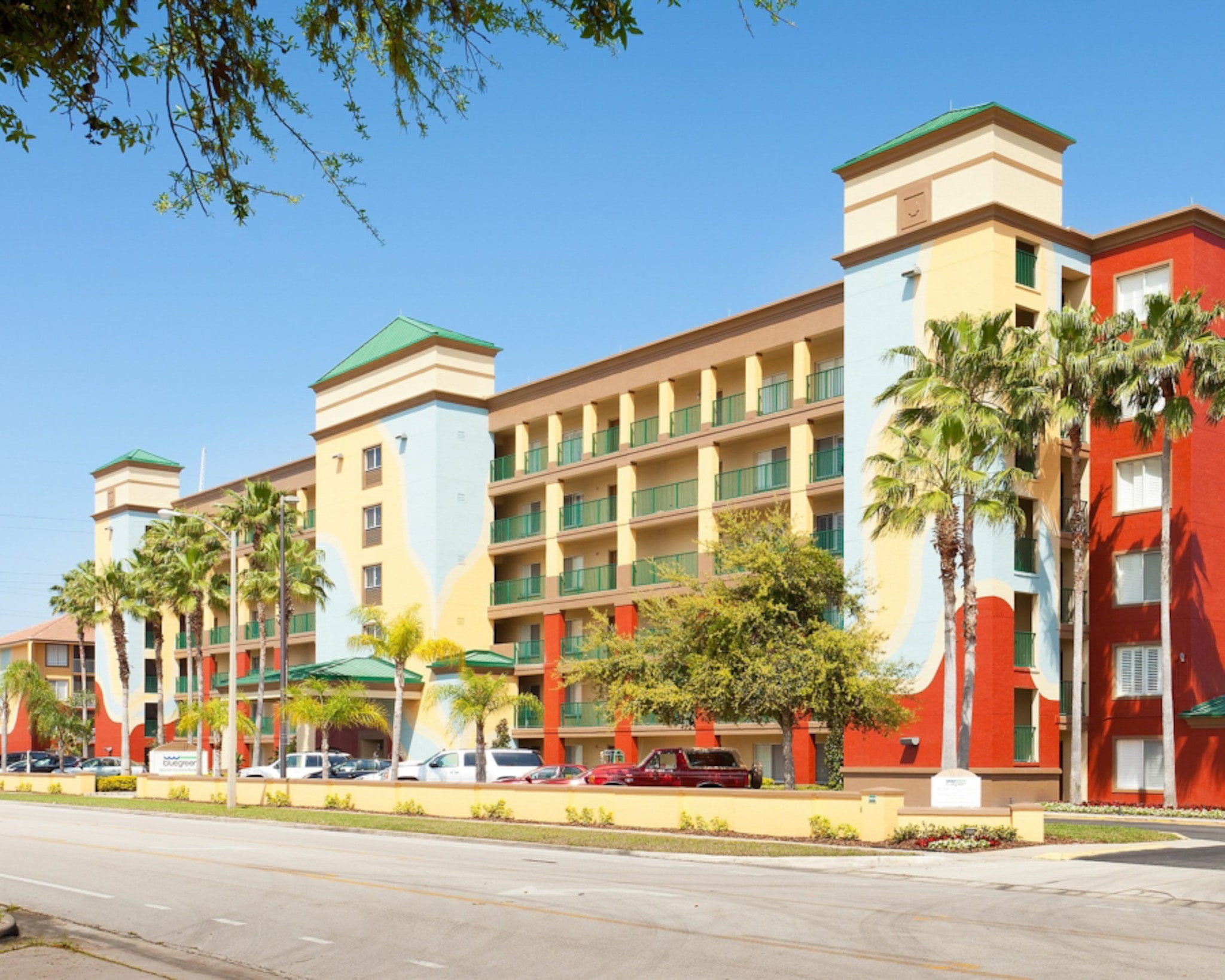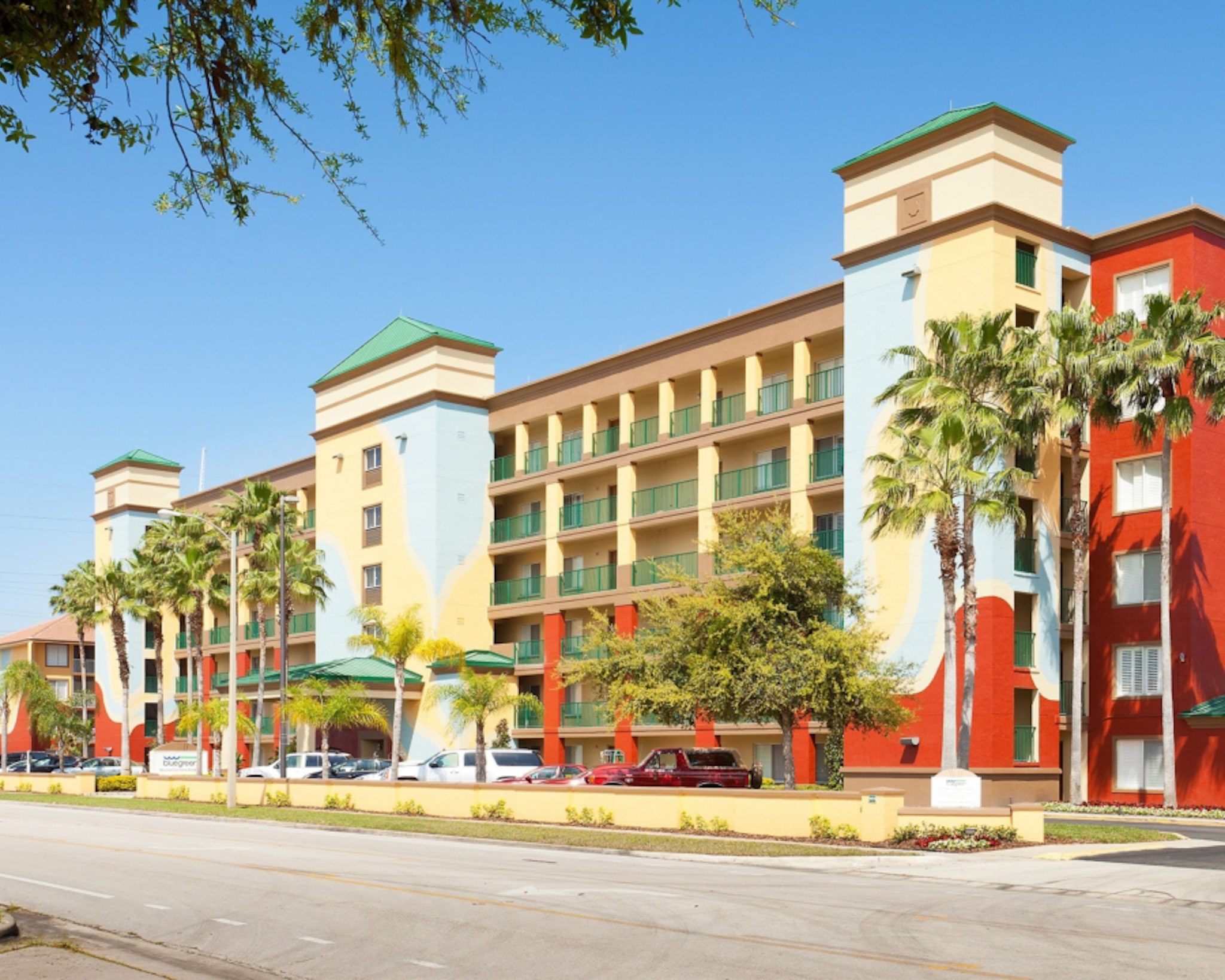 The fun of Universal Orlando is just minutes away from Orlando's Sunshine Resort, A Bluegreen Resort. This resort is a part of Bluegreen Vacation's amusement collection for its prime location near all the excitement. Not to mention, the resort sells passes for the International Drive trolley so you can easily travel to and from the park. Aside from its fabulous location, the amenities offered will elevate your Orlando vacation. On-site amenities at this timeshare near Universal Orlando include tennis courts, kid's activities, and an outdoor heated pool. Then, after a day of adventure, your two-bedroom suite awaits with plenty of space for everyone to relax.
Cypress Pointe Resort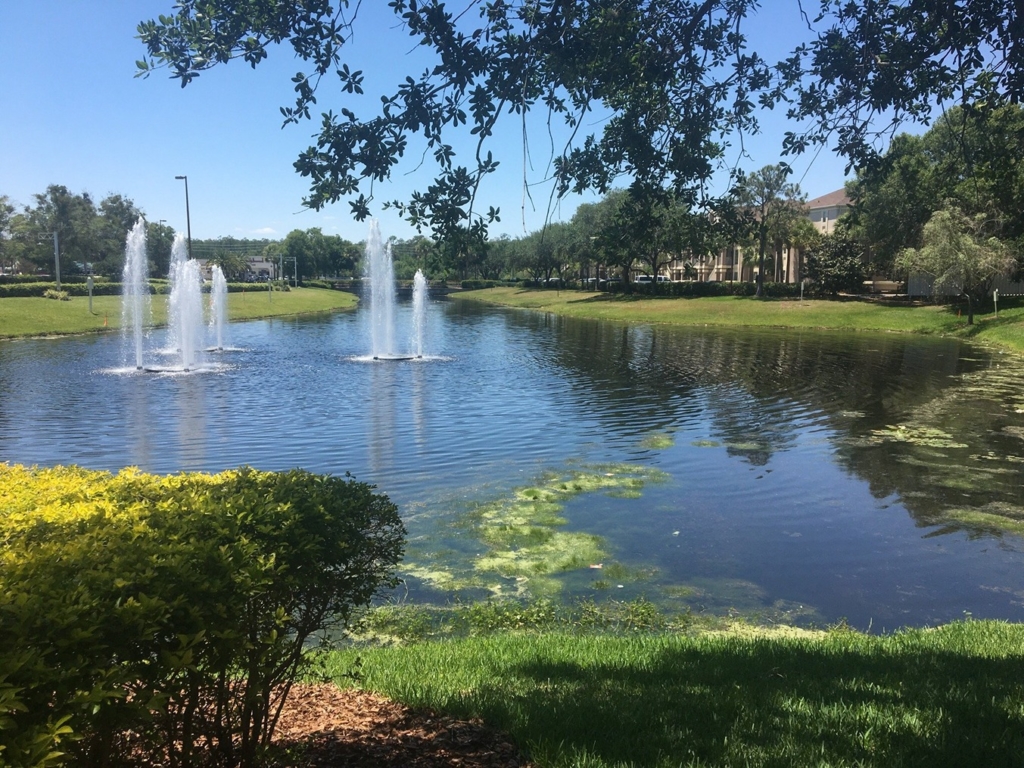 The family-friendly atmosphere of Cypress Pointe Resort makes it the perfect place to stay when going to Universal Studios. This Diamond Resorts timeshare is close to all the fun while also giving you a place to unwind from the crowds. The two-bedroom suites have a fully equipped kitchen and a separate living space. If you want to explore the resort, there are great amenities within the gates. The amenities include multiple pools, a fitness center, basketball courts, tennis courts as well as shuffleboard! So, you don't even have to venture out to experience a fun time.
Hilton Grand Vacations at Tuscany Village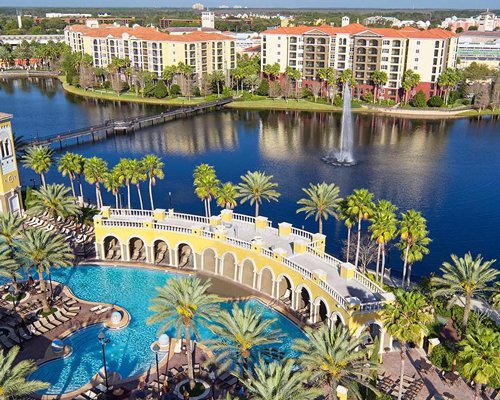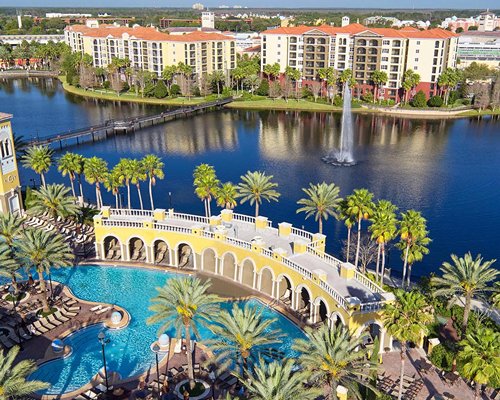 Hilton Grand Vacations at Tuscany Village is a 34-acre timeshare resort between all the Orlando theme parks. So, if you want to visit Universal one day and Disney World the next, you can easily do so. There are a variety of suite accommodations offered here, sleeping up to 8 guests. Whether you have a one-bedroom or three-bedroom, all suites at this timeshare near Universal Orlando provide all the comfort of a home. Some of the amenities offered on-site include an outdoor pool and fitness center. In addition, Laguna Snack Bar and Toscana Pool Bar & Grill are on-site to grab a casual bite to eat.
Marriott's Cypress Harbour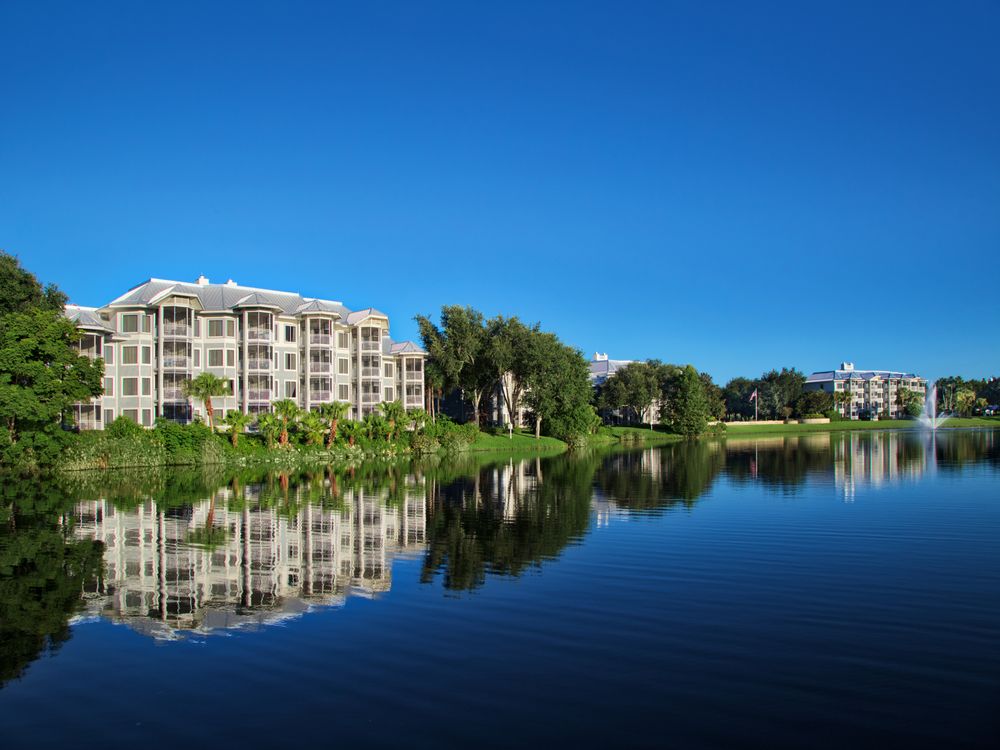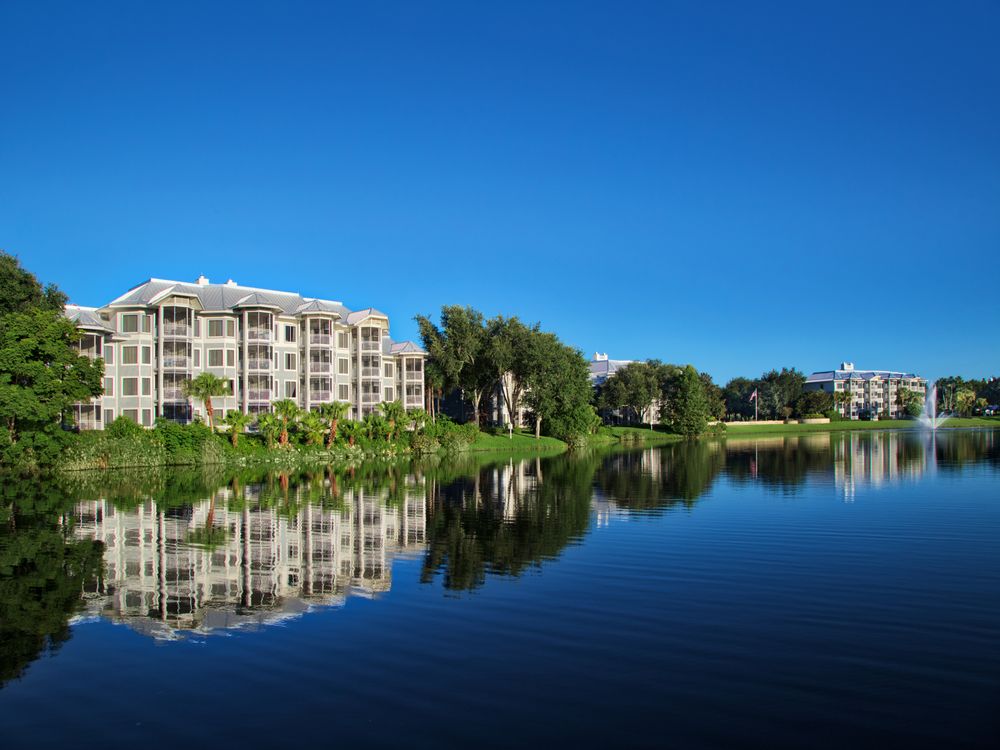 Marriott's Cypress Harbour embodies the 'Old Florida' charm near Universal Orlando with gazebos, porches, and lush pathways. This luxurious resort is on a private bay that elevates its ambiance. In addition, there are amenities for all age groups and interests. Spend your day at one of the three pools, playing mini golf, renting a boat at the Lakehouse Activity Center, or relaxing at the Cypress Spa. No matter what you do while staying here, you are in for a blast. Not to mention, a spacious villa with room for eight people will ensure a relaxing family vacation in Orlando.
Sheraton Vistana Resort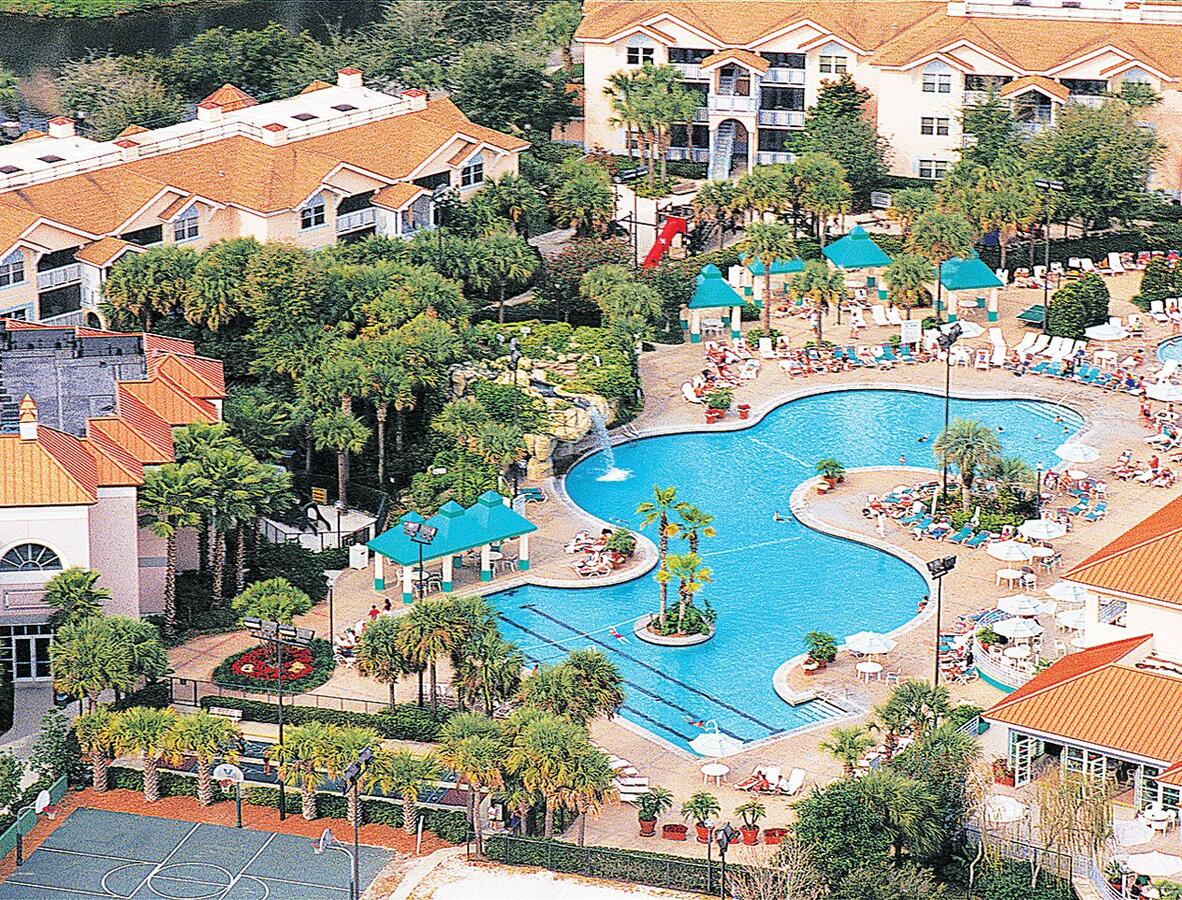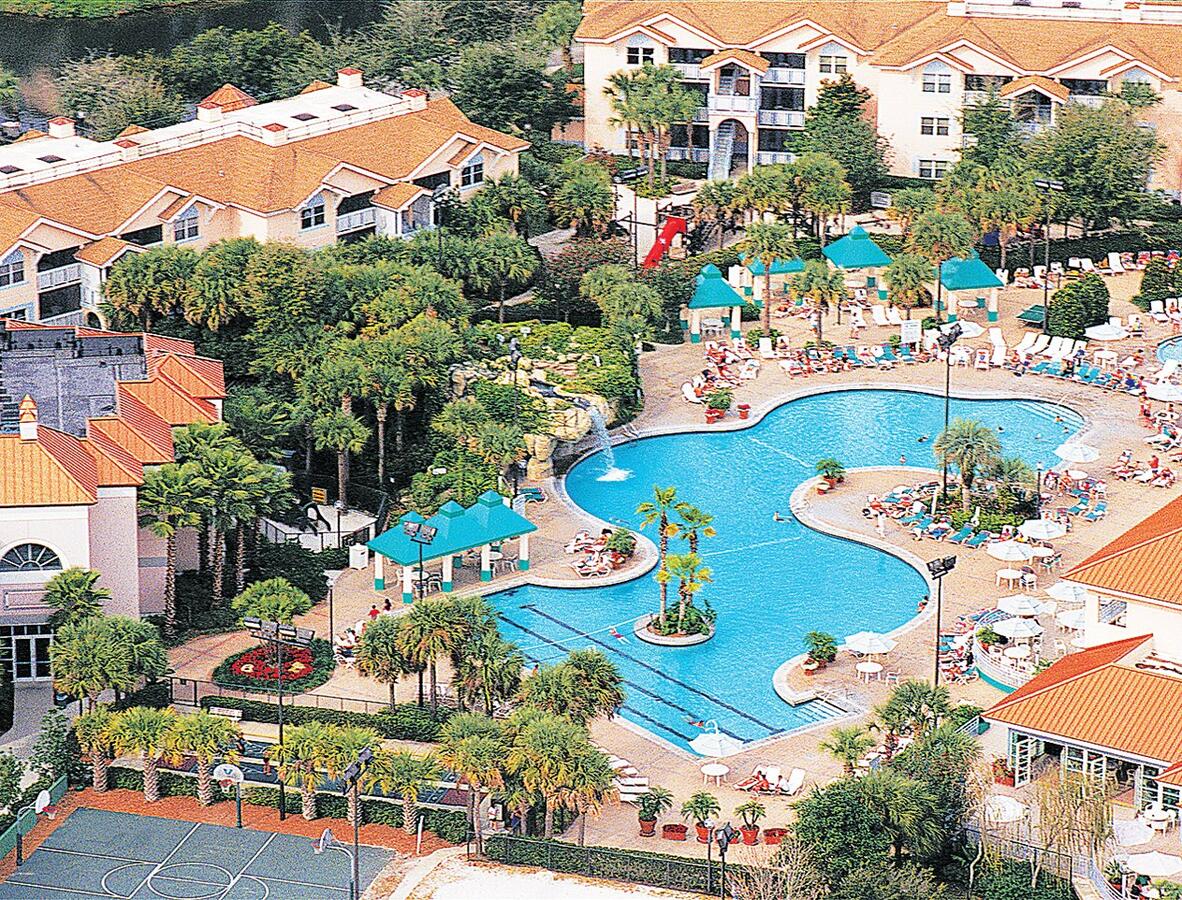 Escape the crowds while also being close enough to enjoy the action of Orlando at Sheraton Vistana Resort. This fabulous resort offers 135 acres of pools, a fitness center, and a game room for your enjoyment. Additionally, there are tennis courts, mini-golf, and basketball courts on site. So, set time aside for some friendly competition. Then, after a busy day, you will appreciate the maximum comfort in your fully-equipped one- or two-bedroom villa at this timeshare near Universal Orlando. Whether you are taking the whole family, a group of friends, or just the two of you, you are in for a memorable time at this Vistana timeshare.
Westgate Palace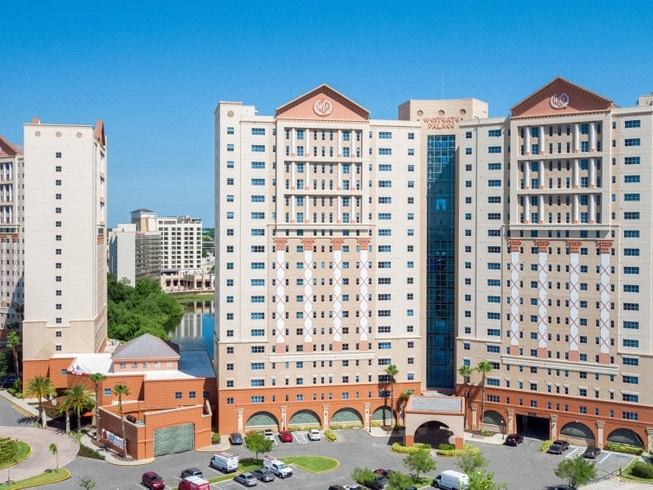 Westgate Palace is newly renovated to offer its guests a fabulous experience. It is near Universal Studios and International Drive, so getting to the parks is easy. Not to mention, guests get a $25 Uber credit voucher to use throughout their stay. Plus, Tickets2You offers guests great deals on attractions at cheaper prices. This two-tower resort has so much fun on-site. Amenities they offer include a pool, a coffee shop, a sports bar, sports courts, a game room as well as a marina. In addition to the unbeatable special offers and amenities, the two-bedroom villas offer comfort and feel like your home away from home.
Wyndham Orlando Resort International Drive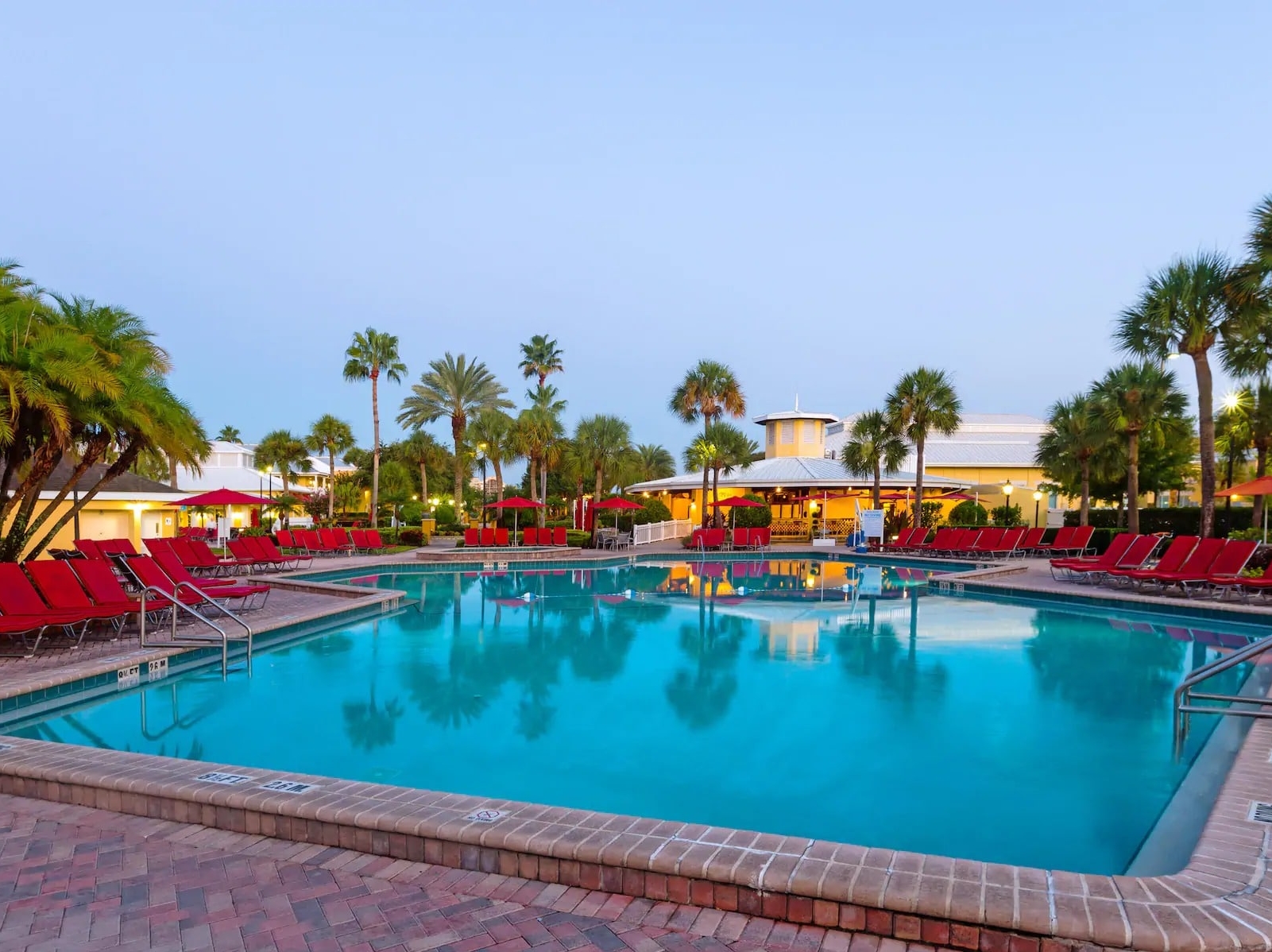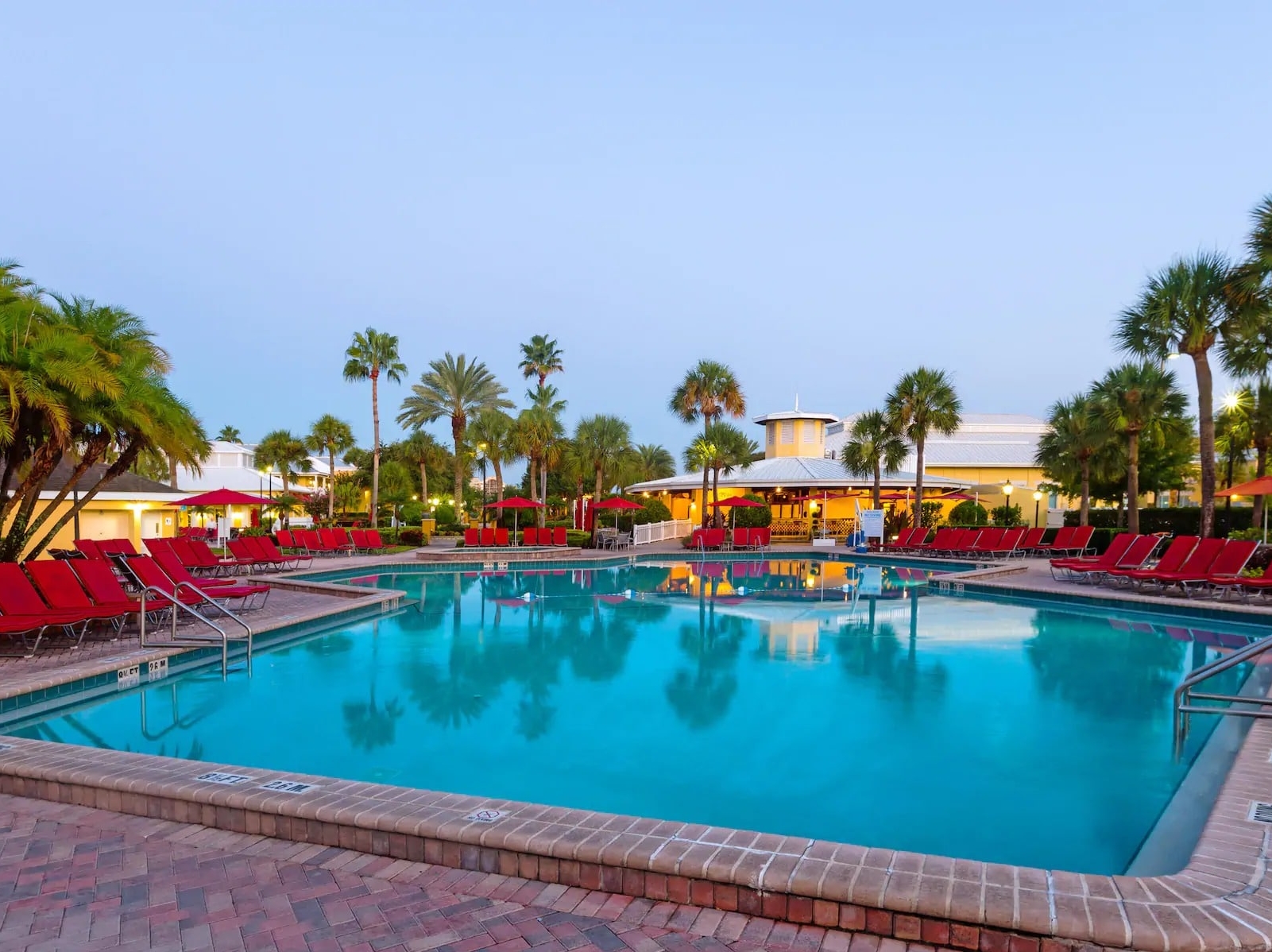 Wyndham Orlando Resort International Drive is extremely close to Universals Orlando's three theme parks. Providing both relaxation and fun, this tropical paradise is surrounded by lush gardens, lagoons, and pools. The two-bedroom suites here allow you to relax in style while building unforgettable memories in Orlando. Guests love that each suite is spacious, allowing everyone to have their own space to stretch out. The fun isn't only at the theme parks! On-site, there are sports courts, a swimming pool, a sunbathing area, a fitness center as well as a children's playground.
Use Your Timeshare Points to Stay Near Universal Orlando
If you already own a timeshare, you can trade your timeshare points to stay at one of these Universal Orlando. RCI and Interval International allow timeshare owners to trade their timeshares for vacations at other resorts. Read this blog if you are interested in learning all about vacation exchange and how you can use your current timeshare to travel to Universal Studios.
Purchase a Timeshare Near Universal Orlando
If you want to purchase a timeshare near your favorite park, Universal Orlando, buying one off of the resale market allows you to find incredible deals. At Fidelity Real Estate, we have real estate agents with the experience and knowledge to make your process of buying a timeshare go smoothly. Start by browsing our vast selection of timeshares for sale. Then, once you find one that fits your criteria, make an offer. It's that easy! If you have any questions or want more information about any resort, don't hesitate to reach out! Contact us today at (407) 465-5188 or at team@fidelityresales.com.