If you're looking for a tropical timeshare oasis, look no further than Margaritaville Vacations Club's locations. The laid-back lifestyle of their resorts makes Margaritaville the perfect vacation club for those who need a truly relaxing vacation. This collection of resorts is known for its hospitality and service, so let your worries melt away when you stay at one of Margaritaville Vacation Club's extraordinary locations. Let's dive into what makes this brand so special and why these resorts could be perfect for your next trip. Do you enjoy an endless summer? Endless margaritas? Well, Margaritaville Vacation Club may be the right vacation ownership for you.
About Margaritaville Vacation Club Locations
Margaritaville Vacation Club got its start with one resort location in Key West, Florida. This resort was inspired by the easygoing lifestyle of the musician Jimmy Buffet and his song "Margaritaville." The laid-back island vibes can be felt at any of the vacation club's resorts, even ones that are miles from sandy beaches. Margaritaville expanded from that single resort to locations across the country, leading to the development of a vacation club. In partnership with Wyndham Vacations, Margaritaville Vacation Club began in 2014. Since then, there are a variety of resorts for members to choose from when they use their Margaritaville points.
Benefits for Margaritaville Vacation Club Members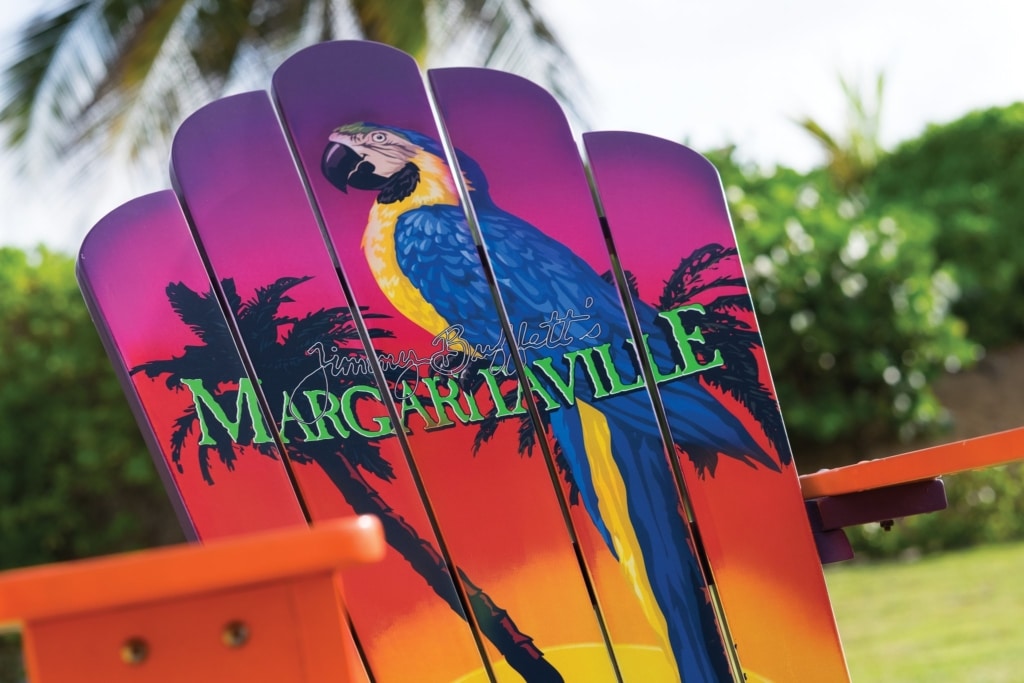 Margaritaville uses a flexible, points-based system which makes vacation planning easy for members. Owners can use their points at any Margaritaville Vacation Club location, as well as any resort in the Wyndham Vacations portfolio. Points are used as currency for booking vacations and any upgrades you may need. The amount of points needed for vacations varies depending on room size, vacation season, among other factors. Resorts have points charts to help owners determine the point values of their desired vacation. Points can be banked or borrowed, so club members can use their own points however and whenever they need them. Owners can also rent additional points from MVC directly. Whatever your dream vacation may be, Margaritaville Vacation Club can help get you there. you'll find top-of-the-line amenities and accommodations within this Wyndham-owned timeshare club.
Another great benefit of being a member of Margaritaville Vacation Club is the ability to join RCI. RCI is the largest vacation exchange network out there and since Margaritaville Vacation Club is an RCI affiliate, members can use their current points to trade for a vacation in a new location. To exchange your points, simply deposit them into RCI's system and then select which vacation works for you. The "trading power" of your Margaritaville points is what determines which vacations you can trade for. The more points you deposit, the more trade options will be available to you. The number of points needed to book vacations depends on a variety of factors including the season of the trip and the size of the unit. If a resort is extremely popular, then more points will be necessary to trade for a vacation there.
Margaritaville Vacation Club Resort Locations
Margaritaville Vacation Club resorts are made for relaxation. Places to chill by the pool with a drink or unwind in your spacious timeshare villa. Embrace the carefree lifestyle while you enjoy the top-of-the-line amenities and accommodations within this Wyndham-owned timeshare club. A fun amenity included in each timeshare villa is a frozen margarita maker! Find your own personal paradise at any of these incredible Margaritaville Vacation Club resorts. With fun at the center, Margaritaville resorts delight guests year after year. You'll get more than enough sunshine at their perfectly located resorts in Rio Mar, St. Thomas, and Pigeon Forge.
St. Thomas
From the blue skies to the blue water, Margaritaville St. Thomas by Wyndham is totally worth writing home about. The modern accommodations here include comfortable beds, full-size kitchens, and in-suite laundry units.
With studio sleeping arrangements to three-bedroom suites, there is enough room for all your favorite people. Additionally, the white-sand beaches add the tropical flare you'd expect from a location as luxurious as St. Thomas. This resort of the Margaritaville Vacation Club fully encompasses the adage "it's five o'clock somewhere."
The 32-square mile island is considered a beach lovers dream, complete with opportunities to snorkel, dive, fish, sail, and swim. The Caribbean is calling and Margaritaville St. Thomas is your answer!
Rio Mar
Picturesque. Incredible. Luxurious. Just three of many words to describe Margaritaville's Rio Mar location. Not to mention, Rio Mar is a coveted vacation spot by many. The added luxury of staying at a Jimmy Buffett-style resort makes it even more bragworthy. You can truly kick off your shoes and relax here. The on-site pool and spa make relaxing an easy part of your vacation routine.
What's more, this destination is right on the water so you can enjoy the beach views all day long. Nearby you'll be pleased to find a casino and a golf course for even more excitement. If you're traveling with the kids you can venture to the JungleQui Rainforest Ecoadventure Park for family fun. Additionally, the El Yunque National Forest is also close for a day of gazing at natural beauty.
Pigeon Forge
Did somebody say rooftop hot tub? Well, you're in luck, because Margaritaville Pigeon Forge has that and more. Among the many amazing amenities, you'll find private fireplaces and balconies as well as over 35 retailers for on-site shopping. You won't have to go far to enjoy a drink at one of the two bars or restaurants right outside your room.
Staying true to the island theme, this resort will enwrap you in beachy vibes even if it's located in mountainous Pigeon Forge. Margaritaville Vacation Club pulled out all the stops, creating a beach paradise for you here. Another perk of staying with Margaritaville is that the events list is always full of fun new experiences for guests. From live shows to comedians to world-famous artists, you'll be undoubtedly entertained.
With large living spaces and suites from one to three beds, you won't have trouble taking the whole family with you for some R&R. Not to mention, each room comes equipped with washers, dryers, and whirlpool tubs.
Margaritaville Timeshare For Sale
If you're ready to make Margaritaville Vacation Club an annual adventure, our Licensed Real Estate Agents can help. Firstly, browse our Margaritaville timeshares for sale. Then, when you've found the right listing for you, simply make an offer! Becoming a vacation owner has never been so easy! Not to mention, the resale prices of timeshare are generally way lower than retail. We know that deciding to buy a timeshare can be daunting, but we're here to help. We can help you find the perfect vacation ownership for your family, without any pressure. You can contact our experienced team directly at (407) 465-5188 or team@fidelityresales.com.