If you're a person that loves a rustic, earthy yet elegant atmosphere, then look no further than Disney's Boulder Ridge Villas At Wilderness Lodge and Copper Creek Villas & Cabins At Disney's Wilderness Lodge. At both these destinations, you can take advantage of all that nature has to offer and all of Orlando's fun-filled activities. If you don't know which resort to pick, continue reading as we discuss the differences and similarities of Boulder Ridge vs Copper Creek.
Boulder Ridge Overview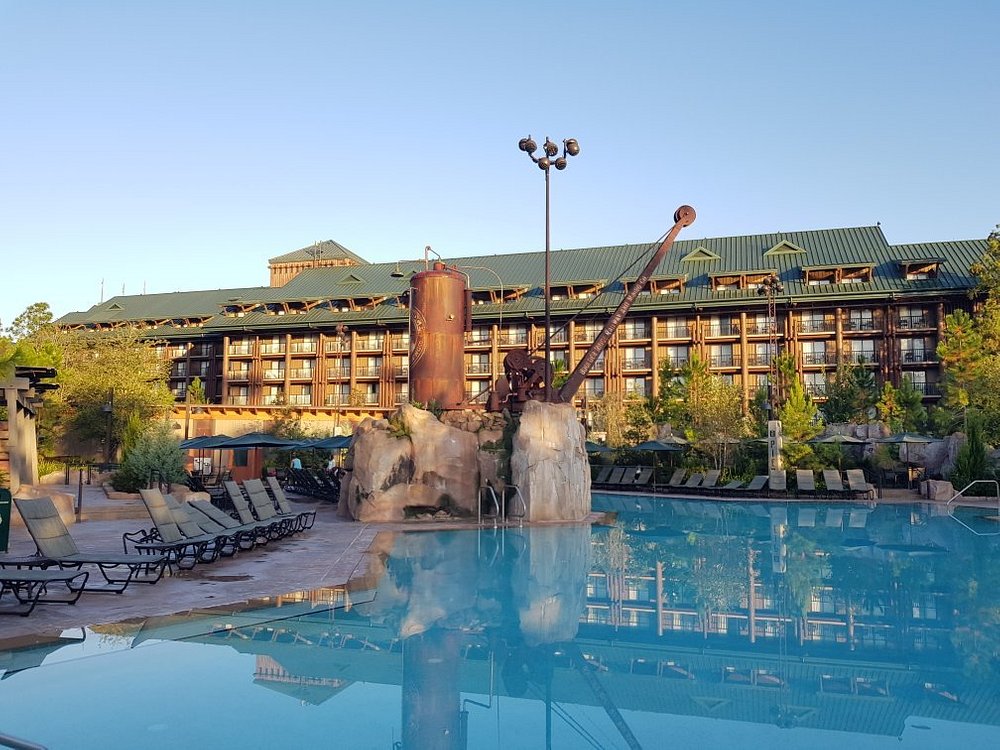 Inspired by the American West in the 1800s, Disney's Boulder Ridge Villas At Wilderness Lodge is a nature lovers paradise. Filled with so much to do, guests get the opportunity to see what it would have been like to stay at America's first national park lodges. At Disney's Boulder Ridge Villas' guests have spacious accommodations with home-like amenities. Going beyond the traditional hotel room, these villas come equipped with a kitchen, washer, dryer, and separate bedrooms. Choose from a one or two-bedroom villa which includes a roomy living and dining room. Regardless of whether you're alone or with the entire family, you will always be at ease during your stay.
When you search Boulder Ridge vs Copper Creek, you will see that most food options are the same for the most part. Furthermore, there are several mouth-watering options to choose from when hungry at Disney's Boulder Ridge. No matter what your tastebuds are craving, there is something for everyone to enjoy.
First is the Storybook Dining at Artist Point. Here you can enjoy dinner with not only Snow White but the Seven Dwarfs too. Next is Whispering Canyon Cafe. Grab breakfast, lunch, or dinner at this old western-themed eatery for an all-you-can-eat dining experience. Thirdly, if you're looking for good finger food and burgers, head over to Geyser Point Bar & Grill and Roaring Fork. Lastly, if you want to enjoy craft beers, regional wines, specialty coffees, and artisanal appetizers head to Territory Lounge.
Amenities At Boulder Ridge
When you stay at Disney's Boulder Ridge Villas At Wilderness Lodge, you have all you need and more. If you choose to venture out in the city, it's because you want to, and not because you have to. Enjoy a nice day out as you cruise across Bay Lake and Seven Seas Lagoon via complimentary water taxi. Pamper yourself by the pool at Salon by the Springs, a one-stop-shop for manicures, pedicures, hair services, and more. The services are available for guests of all ages. Lastly, guests can also enjoy the Electrical Water Pageant to end their night, which was recently enhanced for Disney's 50th Anniversary celebration.
Electrical Water Pageant
Disney Watercraft Transportation
Disney Minnie Van
Complimentary Wifi Internet
Housekeeping Service
Laundry And Dry Cleaning Services
Resort Concierge
Disney Bus Transportation
Sturdy Branches Health Ckub
Parking
Online Check-In
ATM
Banking
Designated Smoking Areas
Mail Services
Merchandise Delivery And Pick Up
Salon By The Springs
Things To Do Near Boulder Ridge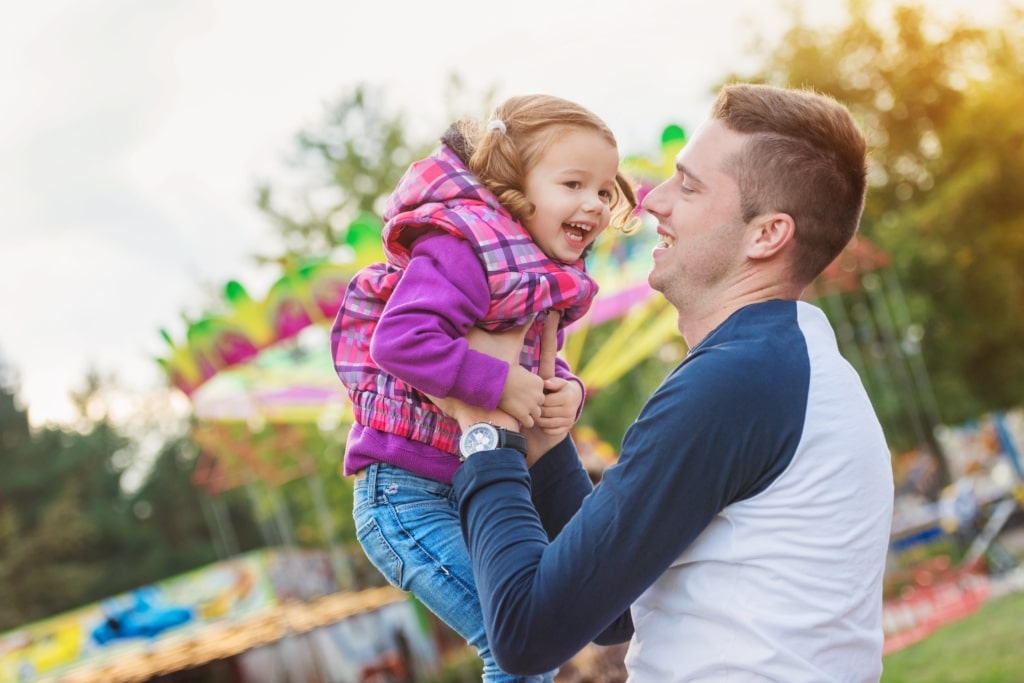 Disney's Boardwalk – Experience the beautiful elegance of Disney's BoardWalk, a quarter-mile of not only exquisite dining but unique shops and nightlife. Take in the scenery as you stroll along the water's edge, show your competitive side and play games, or sit back and watch in amazement as the street performers perform. Disney's BoardWalk is also a short stroll to Epcot and a scenic boat ride to Disney's Hollywood Studios.
Disney's Typhoon Lagoon Water Park – Enjoy fun in the sun all day at this tropical oasis of sandy beaches, splashing thrills, and awesome 6-foot waves. While the kids play at the different areas of Typhoon Lagoon, relax and sip on surfside specialty drinks such as beer, wine, and other refreshments.
Winter Summerland Miniature Golf – Have a blast at this Christmas-themed 18-hole miniature golf course designed by Santa himself. Putt your way to the North Hole on the Winter Course, but beware of Squirty the Snowman. This jolly snowman sprays water at golfers when golf balls pass beneath him.
Copper Creek Overview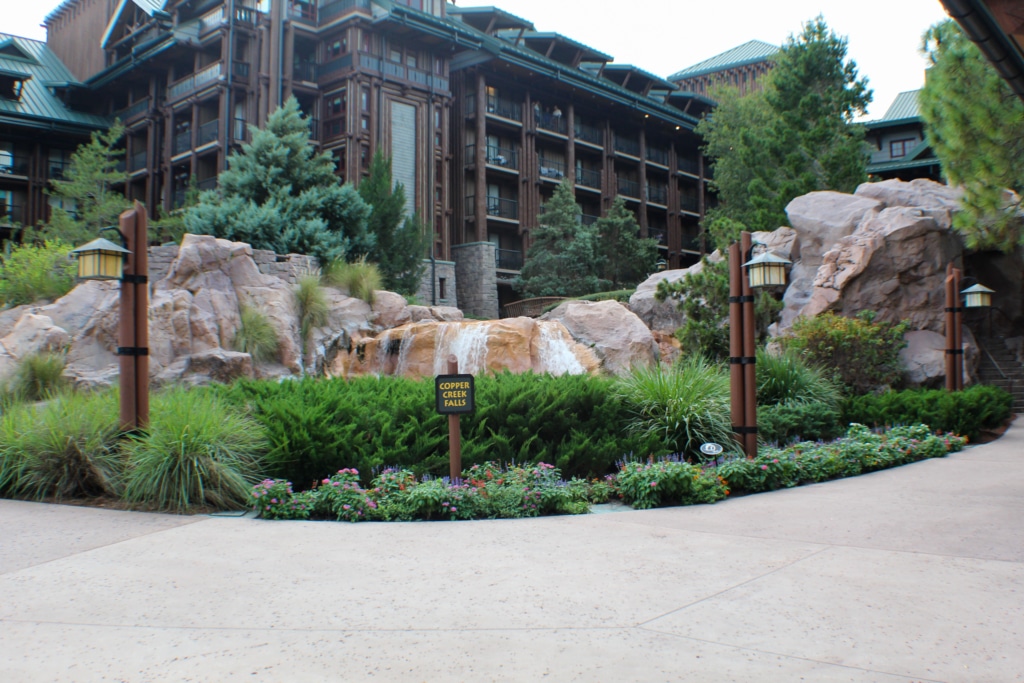 Heavily themed to the Pacific Northwest, the Copper Creek Villas & Cabins At Disney's Wilderness Lodge is the 14th Disney Resort property. This idyllic retreat evokes a rustic-elegant vibe. Located just around the river bend from the Magic Kingdom theme park, Copper Creek offers its guests serene surroundings during their stay. Some of its features include a stunning list of accommodations with upscale and modern amenities. Guest can choose from deluxe studios to 26 waterfront cabins with wraparound porches.
Keeping in the spirit of the Pacific Northwest, you'll see natural elements featured throughout the entire resort. If you don't want a studio, you can choose from a one, two, or three-bedroom villa that will be perfect for the entire family. Spacious as can be, everyone can still have a relaxing time together, as well as by themselves. Not to mention, each suite comes equipped with a full kitchen, spacious living and dining areas, washer and dryer, and separate bathrooms.
Onsite, guests will also find that there are plenty of food options to choose from without having to leave the resort. As previously said, there aren't many differences when you compare Boulder Ridge vs Copper Creek's dining options. Guests can still eat at the Storybook Dining at Artist Point with Snow White and the seven dwarfs, enjoy an old western-themed meal at the Whispering Canyon Cafe', or grab a drink at the Territory Lounge after a long day of fun.
Amenities at Copper Creek
Reminiscent of the great outdoors with beautiful lush landscape views, Copper Creek is like a breath of fresh air. If you love the outdoors, you will love Copper Creek. You can do many things such as jogging the nature trails, diving into the swimming pools, or relaxing by the campfire before heading back to your luxurious cabin. Guests can also take advantage of the motorized boat rentals by spending the day on the water or going to the arcade, and lastly, ending their evening watching their favorite Disney movies at Movies Under the Stars.
Disney Signature Services
Resort Concierge
Merchandise Delivery And Pick Up
Mail Services
Disney Watercraft Transportation
Disney Bus Transportation
Parking
Disney Minnie Van
Banking
Housekeeping Service
Laundry And Dry Cleaning Services
Online Check-In
Sturdy Branches Health Ckub
Electrical Water Pageant
Salon By The Springs
Complimentary Wifi Internet
Designated Smoking Areas
Things To Do Near Copper Creek
Magic Kingdom Park – Unleash your inner youth alongside your children and plan an enchanting visit to the most magical place on earth. Discover six lands of enchantment, featuring unique themed experiences and classic park favorites. With many things to do and many ways to be entertained, you will never have a dull moment while you're there.
A World Of Magic At Epcot – No matter young or old, Disney World offers enchantment for all ages. Satisfy your cravings of the world all in one place, with no passport required! Travel through 11 countries on a stroll through the World Showcase, trying cuisines from rich cultures.
Disney Springs – Discover a wide variety of entertainment, food, and shops to delight people of all ages. The fun doesn't end when you leave the theme parks. Mindful of all ages, Disney Springs offers not only a night out for adults but hours of teen and tween-friendly activities such as Splitsville Luxury Lanes, the AMC Movies, Aerophile helium balloon, and so much more.
Boulder Ridge vs Copper Creek DVC Points Chart
For DVC's 2022 points chart, you will see that Boulder Ridge vs Copper Creek isn't far apart in points to book. The differences vary in the accommodations. Boulder Ridge offers three different options to choose from, which are deluxe studios or one and two-bedroom villas. Whereas Copper Creek offers four options. Guests can choose from deluxe studios and one, two, or three-bedroom villas.
Browse Boulder Ridge Vs. Copper Creek Points for Sale
If you're looking to buy points at Boulder Ridge or Copper Creek, browse our available listings at each resort.  As Disney Vacation Club's Recommended Resale Brokerage since 2005, our Licensed Real Estate agents are experts on DVC. Contact us today at 407-465-5188 or email team@fidelityresales.com.