It can feel overwhelming when you're looking to buy a timeshare on the resale market. Which brand is best? What are timeshare points? How many points will I need? Where can I go? If you already have a brand or resort in mind, you want to make sure you find the best timeshare to buy possible, so you can use your ownership and book a vacation right away. Finding the best timeshare to buy depends on your preferences. First, you'll want to make sure you choose a brand and/or resort that you love. Then, make sure to browse the resale market for the best deal.
Timeshare Today
Many of today's consumers think of timeshares as old resorts, where owners go to their same unit during the same week every year. While there are still fixed week timeshares on the resale market, and many people still enjoy them, timeshares now look much different.
Most brands today like Club Wyndham, Marriott Vacation Club, or Disney Vacation Club use a points-based system that allows for more flexibility and freedom. Timeshare points work like vacation currency—you receive a set amount each year that can be spent at a variety of resorts and locations. Larger units or longer vacations need more points, while shorter long weekends in a studio unit will cost fewer points.
Timeshare Points Vs. Weeks
There are pros and cons of timeshare points vs timeshare weeks, so it's up to you to decide which type of ownership will work best for you. There are different usages with either type. For example, some developers offer fixed weeks or floating weeks.
A floating week timeshare is a little more flexible than a fixed week. Buyers will choose their Home resort, and then have the ability to book their vacation either any week of the year or within a particular season.
Timeshare points can normally be banked or borrowed, so owners have more flexibility. If you won't be using all of your points, you can bank them to use next later! Or, if you need more points for this year's vacation, you can borrow points from next year.
| Points | Weeks |
| --- | --- |
| Can be used for long weekends or full weeks | Can not be split into multiple vacations |
| Sometimes limited availability when booking | Fixed weeks are guaranteed every year |
| Points can be banked or borrowed | You either use your week or lose it |
| Explore other resorts or destinations within your brand's portfolio | Great for going back to your favorite resort every year |
| Points need more involved planning | Fixed weeks take the headache out of vacation planning |
When you're wondering how to find a timeshare to buy, start with what you really want out of vacation ownership. While there are pros and cons to all timeshares, knowing whether you prefer a weeks-based or points-based timeshare is a good place to start.
The Best Timeshares to Buy
When it comes time to find the best timeshares to buy, one of the first steps is deciding on which vacation club to join. Or, you can start by choosing your favorite destination. It'll be important to ask what you will really be looking for in your vacations. After all, timeshares are made to be lifelong products. Will you want flexibility? Or will you plan on going back to the same resort every year?
Some of the best vacation clubs to join have an assortment of ownership options. What's more, you can buy exactly what you're looking for on the resale market, whether it's a fixed week or points.
Club Wyndham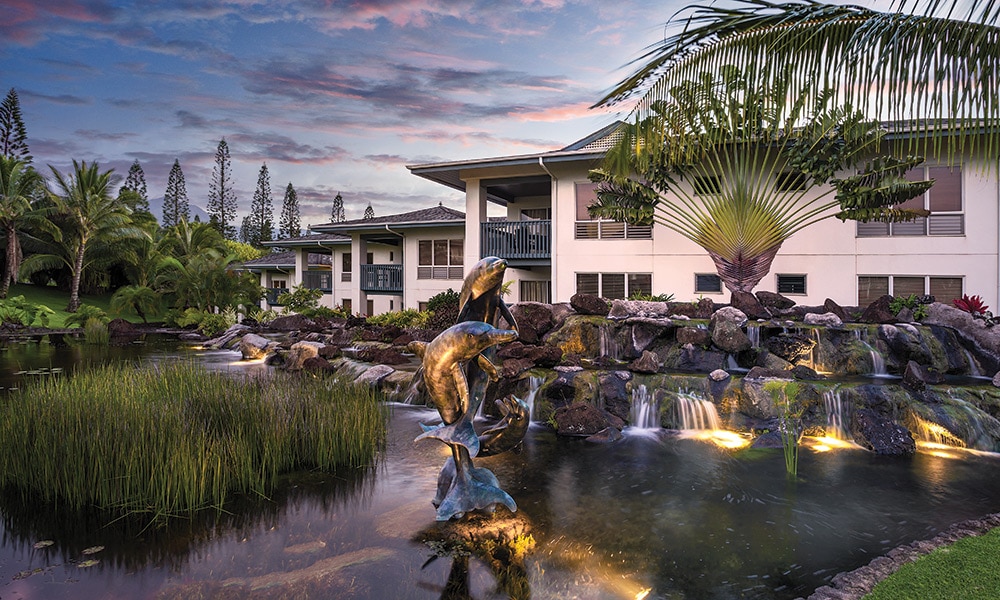 Club Wyndham is owned by Wyndham Destinations and offers multiple ownership options. Owners can choose from Club Wyndham Access, Club Wyndham Select, Club Wyndham Presidential Reserve, and more. Each Wyndham club has different benefits and resort options.
One of the best benefits of buying a Wyndham timeshare is the massive amount of options around the world. Wyndham has some of the best resorts in Orlando, Las Vegas, and more. Not to mention, Wyndham also owns RCI, the world's first vacation exchange network.
Wyndham owners can sign up for an RCI membership to exchange their points or weeks for thousands of other resorts worldwide.
Learn Morre About Club Wyndham:
Hyatt Residence Club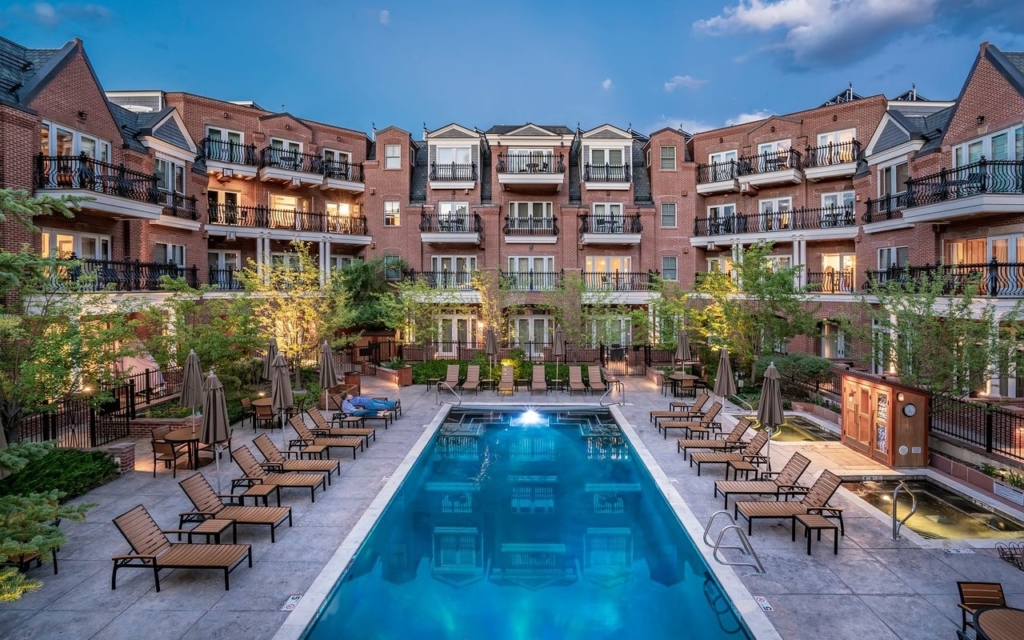 Timeshare owners of Hyatt Residence Club love the family of Hyatt. With sixteen resorts dotted around the country, Hyatt resorts bring home away from home for every guest. Hyatt uses a points-based system for owners. You'll be able to bank, borrow, and spend your points at whichever Hyatt resorts you love most.
Hyatt Key West resorts are among the most popular properties because of the eclectic, beach cottage vibe. Many Hyatt resorts are complete with spas, luxurious amenities, and spacious accommodations.
What's more, Hyatt Residence Club is one of the best timeshares to buy because of the benefits that come with World of Hyatt. It's free to sign up, and members earn points as they stay at qualified resorts or hotels.
Browse the Best Hyatt Residence Club Resorts:
Disney Vacation Club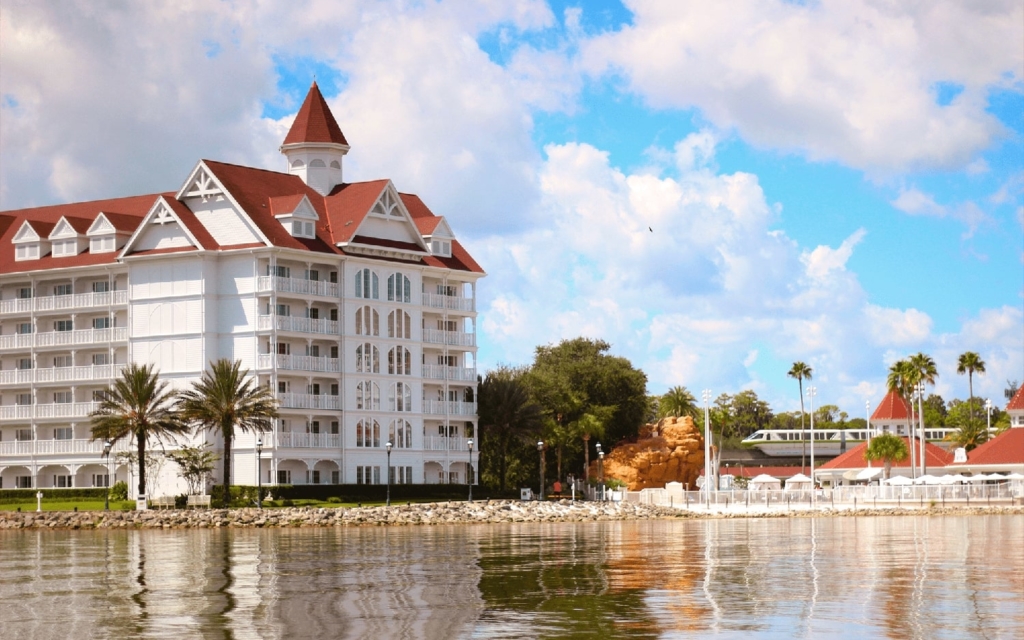 Disney Vacation Club is by far the most family-friendly and popular vacation club. Owners of DVC are always looking to buy more DVC points and visit their favorite resorts. There are currently 15 Disney Vacation Club resorts in Orlando, Vero Beach, Hilton Head Island, California, and Hawaii.
DVC also uses a points-based system, so you can divide your vacations and see as many of the best DVC resorts as possible. It's worth noting that DVC is considered a leasehold ownership. This means that every DVC contract expires. For example, you'll never find a Riviera resort contract that expires after 2070. Not unless DVC offers owners to extend their contracts.
Besides one-of-a-kind vacation experiences at DVC resorts, owners also have great benefits with their ownership. Some DVC perks include pool hopping, Moonlight Magic, owner-only events, and more.
Learn More About Disney Vacation Club:
Hilton Grand Vacations Club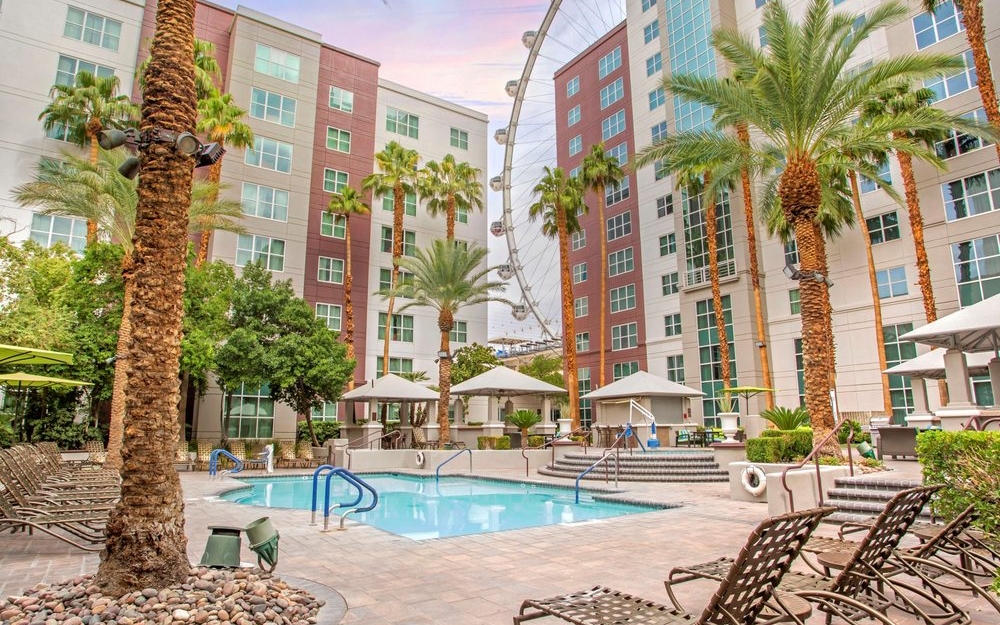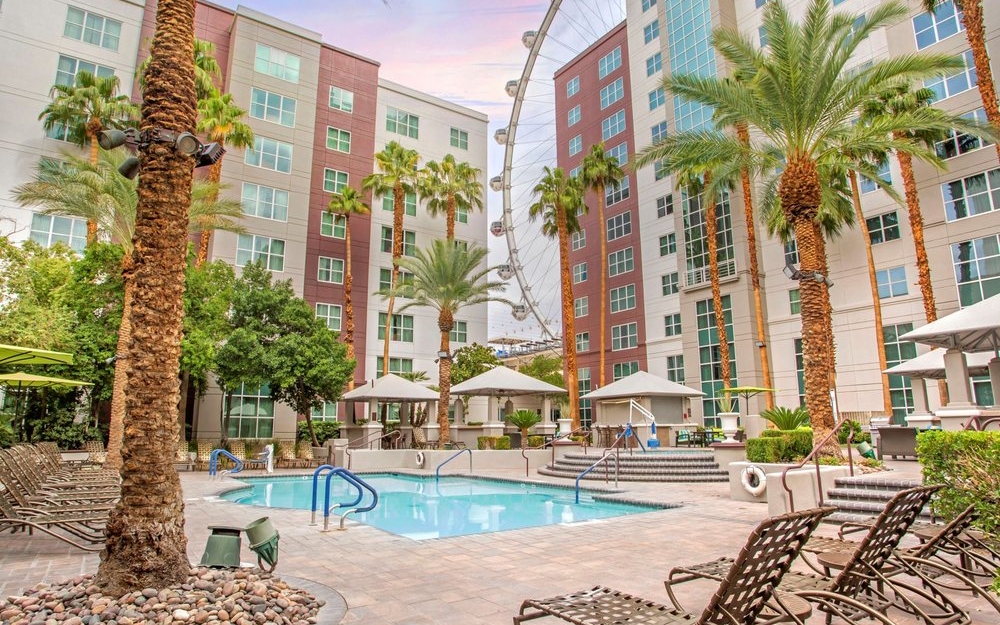 If you're looking for luxury across over a dozen destinations, including internationally, Hilton is for you. Hilton Grand Vacations Club has over 70 resorts in coveted locations like Orlando, Las Vegas, New York City, Hawaii, and more.
All owners of Hilton are auto-enrolled into the Hilton Honors program. HHonors extends your vacation options even more, with hotel stays and booking airfare. Not to mention, Hilton Grand Vacations is affiliated with RCI, so you can exchange your timeshare for thousands of other destinations.
Learn More About Hilton Grand Vacations Club:
Marriott Vacation Club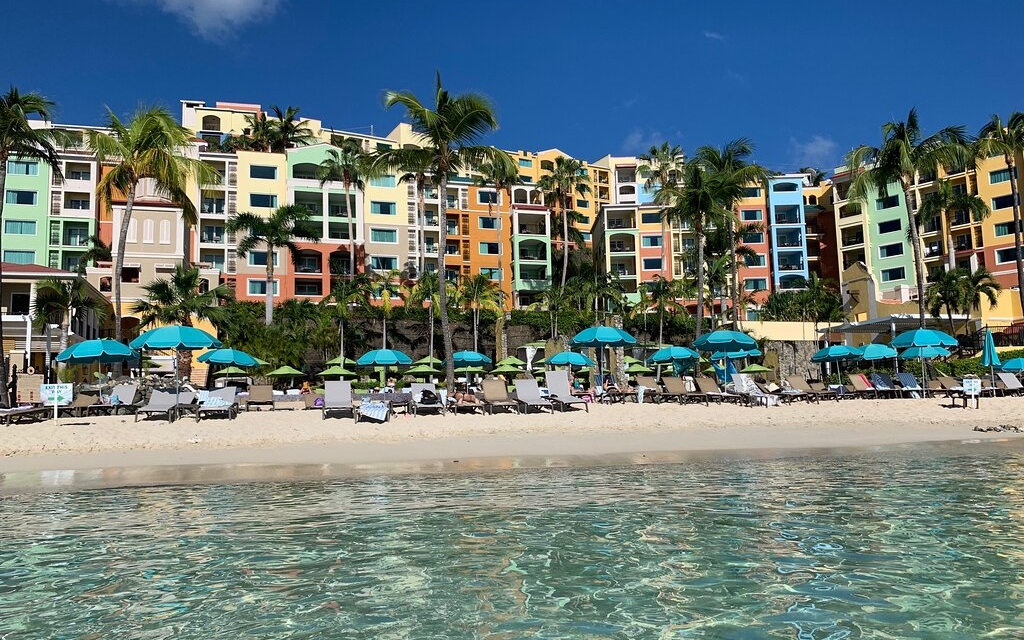 Marriott Vacation Club is definitely one of the best vacation clubs to join. Owned by Marriott Vacations Worldwide, Marriott Vacation Club is part of a massive network of brands that expand owners' options further. St. Regis, Ritz-Carlton, Westin, Sheraton, and more are all accessible with Marriott Vacation Club ownership.
Marriott benefits also include their rewards program, Marriott Bonvoy. Marriott Bonvoy has multiple status levels that offer extra vacation perks. Some of the best Marriott Vacation Club resorts have top-notch amenities, in the most desirable locations worldwide.
Learn More About Marriott Vacation Club:
How to Find Timeshares to Buy on the Resale Market
When you're looking to find the best timeshares to buy, make sure you read up on tips for buying timeshare resale especially. While buying a timeshare directly from the developer is a good option for receiving maximum benefits, it can be pricey and a big commitment. Buying timeshare resale is perfect for adding to your existing ownership, or trying out the vacation ownership lifestyle.
What's the Best Timeshare to Buy?
Once you've decided which of the best vacation clubs to join, or you've found a resort that you love, it's time to find a listing. You can browse listings on our website by brand, price, points, week number, and more.
What's a Good Timeshare Week?
If you decide to buy a timeshare week, take into consideration the location of your resort, as well as what time of year you like to travel. Would you rather own a summer week at a Colorado ski resort or a prime winter week? Do you prefer the low season with fewer tourists, or would you rather be part of peak season attractions and entertainment?
Luckily, certain destinations have good weeks almost all year round. You can't go wrong buying any week in Florida, for example. Keep in mind, holiday weeks will cost more because of their high demand. You'll have more trading power on a vacation exchange network with a popular timeshare week during a peak season at your resort.
How Many Points Do I Need?
It is definitely possible to have too many points. Make sure you ask yourself how many people will be on vacation with you every year—how much space will you need for a vacation? You should also look at your previous travel patterns, like if you typically take long weekend vacations or weeks-long vacations.
While most points-based clubs allow owners to bank unused points, they do expire after some time. It's also possible to buy too few points! Luckily, you can look up resort point charts to determine how many points you will need to buy.
Create An Account to Find Timeshares to Buy
When you're in the market to find the best timeshare to buy for resale, be sure to create an account on our site to stay up-to-date on all of our listings. You can create a "Saved Search" to receive emails automatically that match your desired preferences. Or simply "Favorite" the resorts you want updates on.
Buy a Timeshare Resale With Fidelity Real Estate
Browse resale listings from top brands right online. If you find one that piques your interest, you can simply fill out a form online, or call us at 800-410-8326 for more information. Our Licensed Real Estate agents have over 20 years of experience in timeshare resales and can answer any questions you may have. For more information about buying, check out the video below: